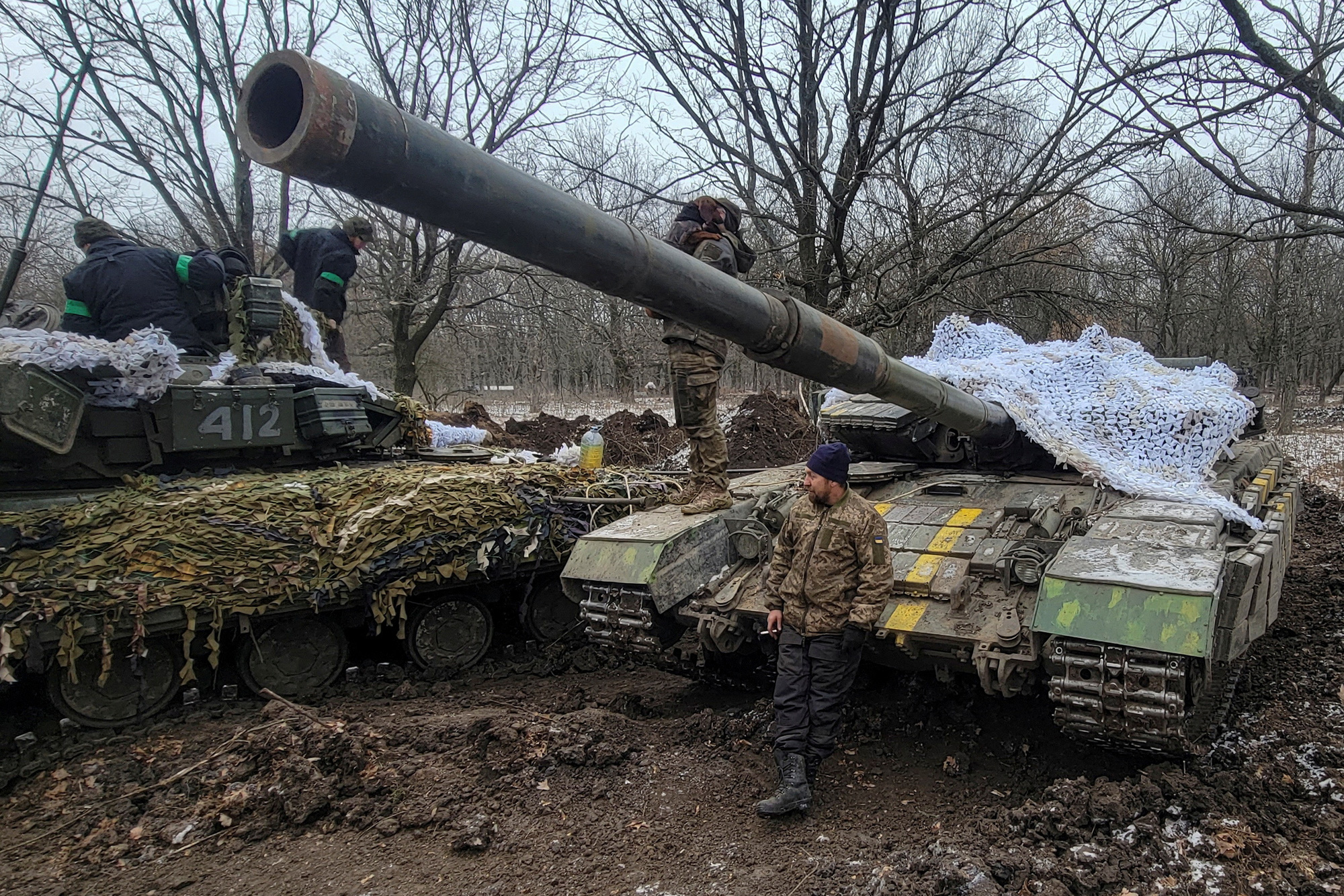 Speaking at an online press conference on January 31, Ukraine's Foreign Minister confirmed that there is now a coalition of 12 countries that provide tanks for the Ukrainian army.
Ukraine needs more tanks
"The tank alliance now has 12 members. I can confirm that in the first wave of donations, the Ukrainian armed forces will receive between 120 and 140 Western tanks," he was quoted as saying by Reuters news agency. Kuleba.
Tanks are a hot topic in the recent conflict in Ukraine. Countries such as Germany, Britain or the United States have agreed to a plan to send advanced tanks to Ukraine to prevent Russian offensive attempts.
Besides the value of fighting on the field, sending tanks to Ukraine is considered an important political step, expressing the commitment of Western countries to Ukraine.
Some opinions, however, also believe that the tanks will take time to reach Ukraine, especially the US M1 Abrams tanks.
In the above statement, Mr. Kuleba said that this tank delivery will include types such as the Leopard 2 from Germany, the Challenger 2 from the UK and the M1 Abrams from the US. However, he did not specify when this transfer will be made.
According to Foreign Minister Kuleba, Ukraine is continuing its lobbying efforts to convince more countries to supply tanks to Ukraine at a "critical" time of the conflict. He also noted that Ukraine "really looks forward" to a consensus on the French Leclerc tank.
"We continue our efforts both in terms of expanding the number of countries in the tank alliance and increasing the number of contributions already committed by countries," he said.
According to Reuters, Ukraine is planning a large-scale counterattack to regain territories controlled by Russia in the southern and eastern regions of the country. At the same time, Kiev fears Moscow will launch some of the next major attacks in the next few weeks or months.
Hard to get F-16 for Ukraine
In addition to tanks, Ukraine has recently lobbied countries to provide more weapons to counter Russian forces, including missiles and fighter jets.
One of the newest keywords on the Ukrainian battlefield is the F-16. Recently, the Ukrainian side revealed that it was negotiating with Poland on the supply of F-16 aircraft.
However, according to AFP on January 31, Poland's Deputy Defense Minister Wojciech Skurkiewicz denied this information. "There are currently no formal discussions about the delivery of the F-16," he said.
Currently, Poland has 48 F-16s. But Polish Prime Minister Mateusz Morawiecki previously stressed that Poland will only deliver the plane to Ukraine in the event of an agreement with the North Atlantic Treaty Organization (NATO).
Similarly, US President Joe Biden also said the US would not provide F-16 aircraft to Ukraine, while a spokesman for British Prime Minister Rishi Sunak said sending fighter jets to Ukraine was "unrealistic". " because it takes months of training.