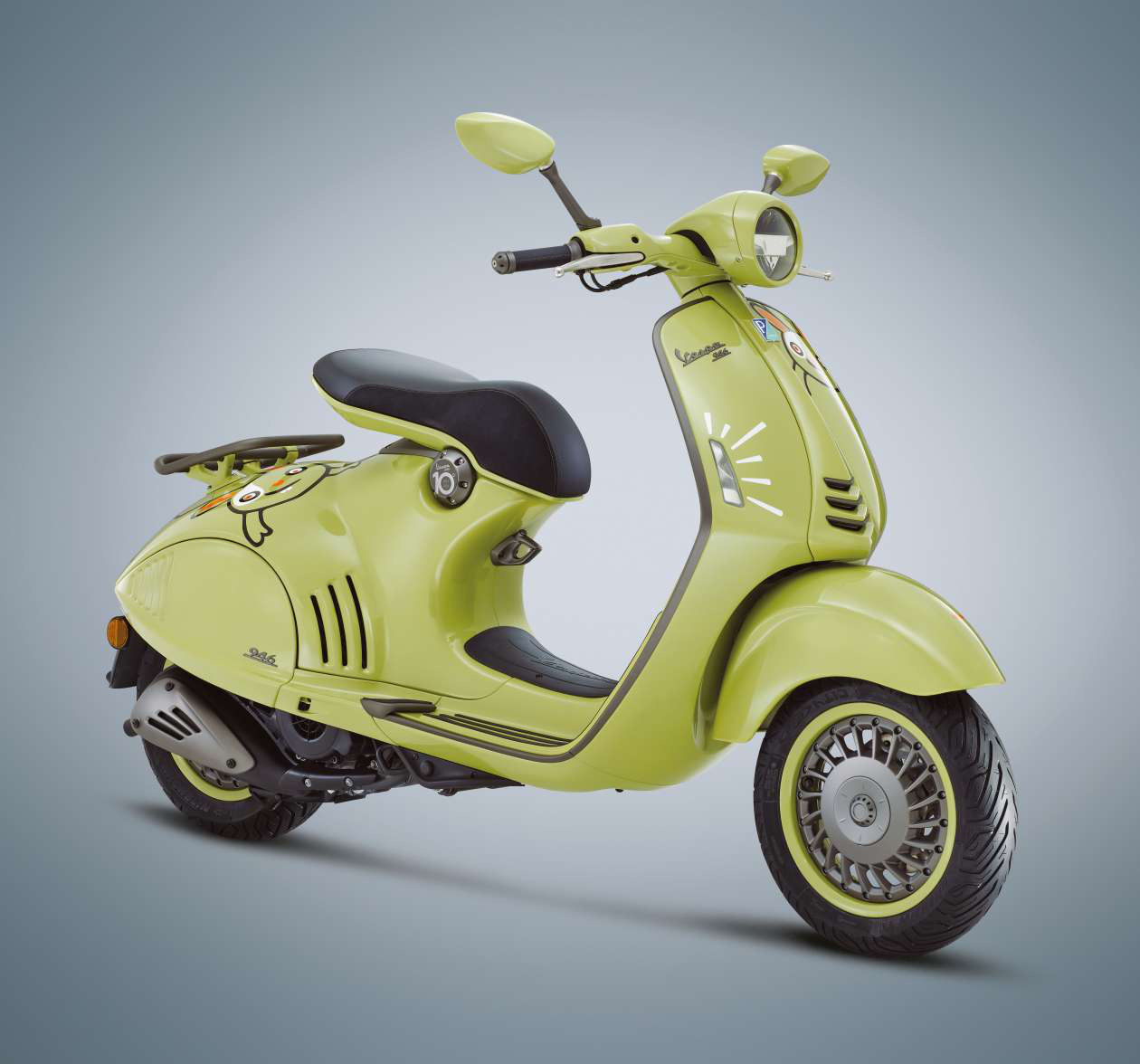 The full name of this special scooter is Vespa 946 10 Anniversario 2023. The Italian automaker says the production number of this scooter is 1,000 units. Each vehicle is numbered when it comes out of the factory.
Vespa 946 special for 2023 has the main blue paint color, combined with a stylized rabbit image, attached to the front and rear bibs (23rd year is the year of the rabbit according to the calculation of some countries such as China, Japan, Korea, Malaysia…). Meanwhile, the turn signal lights are decorated with light ray patterns. Seat latch with 10th anniversary logo. The rear of the car is fitted with a storage rack.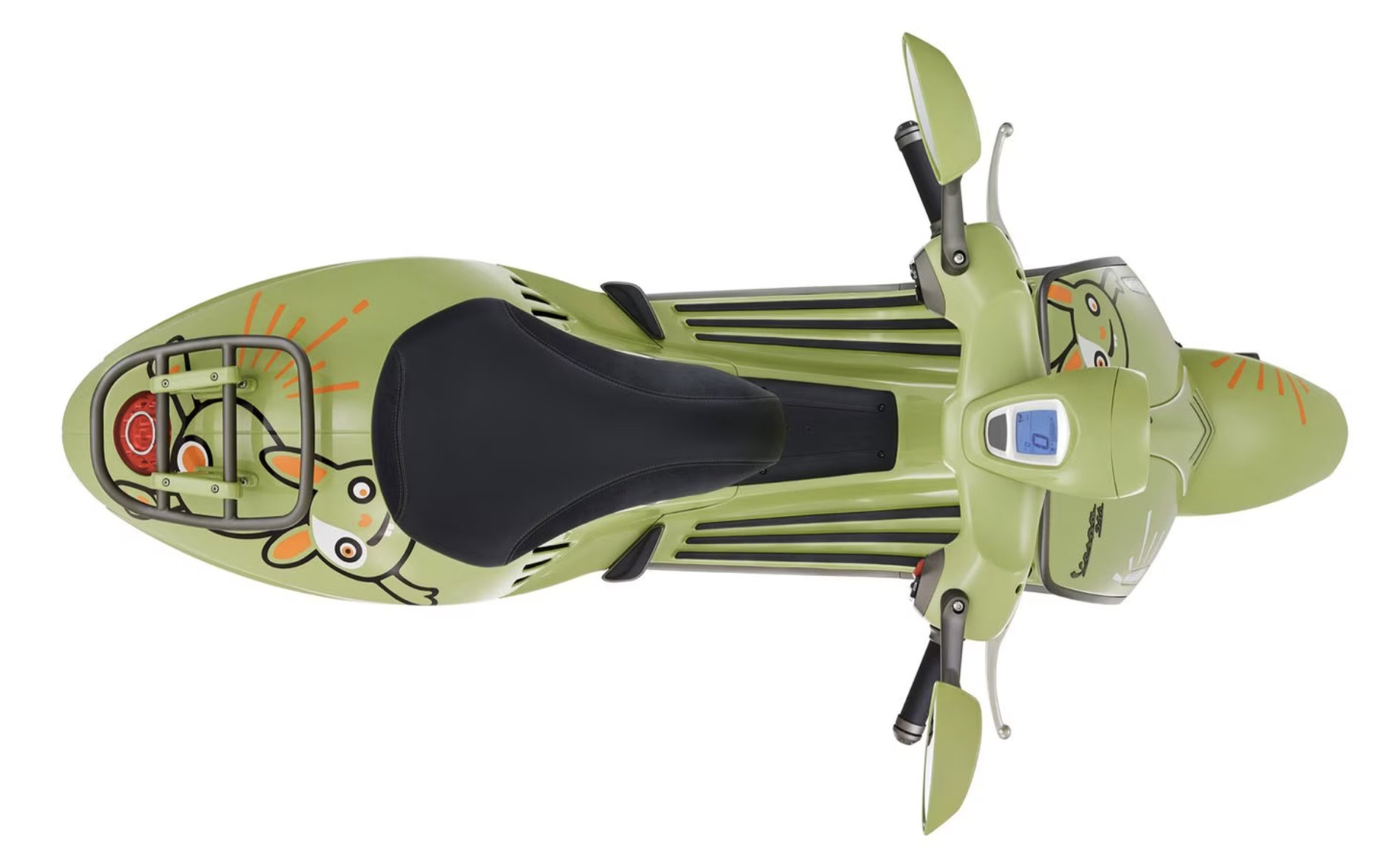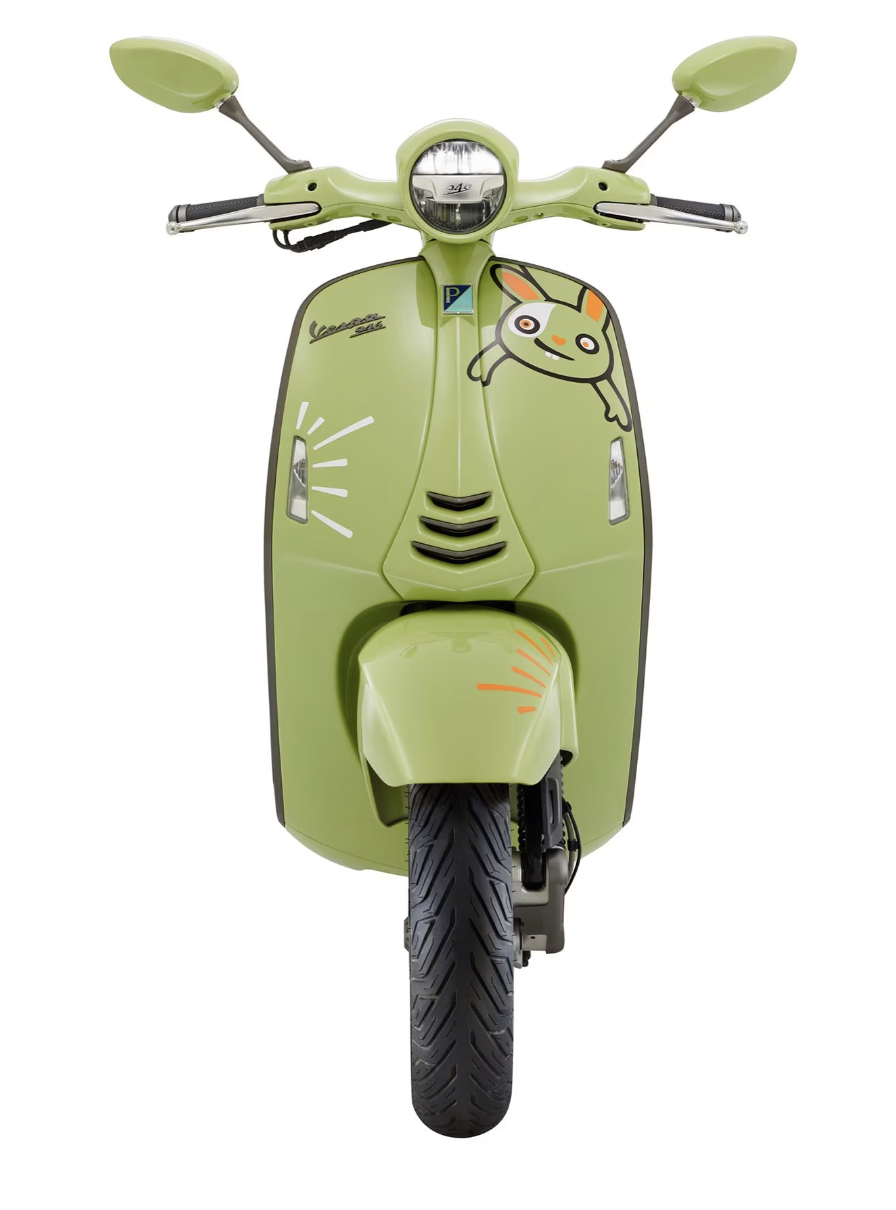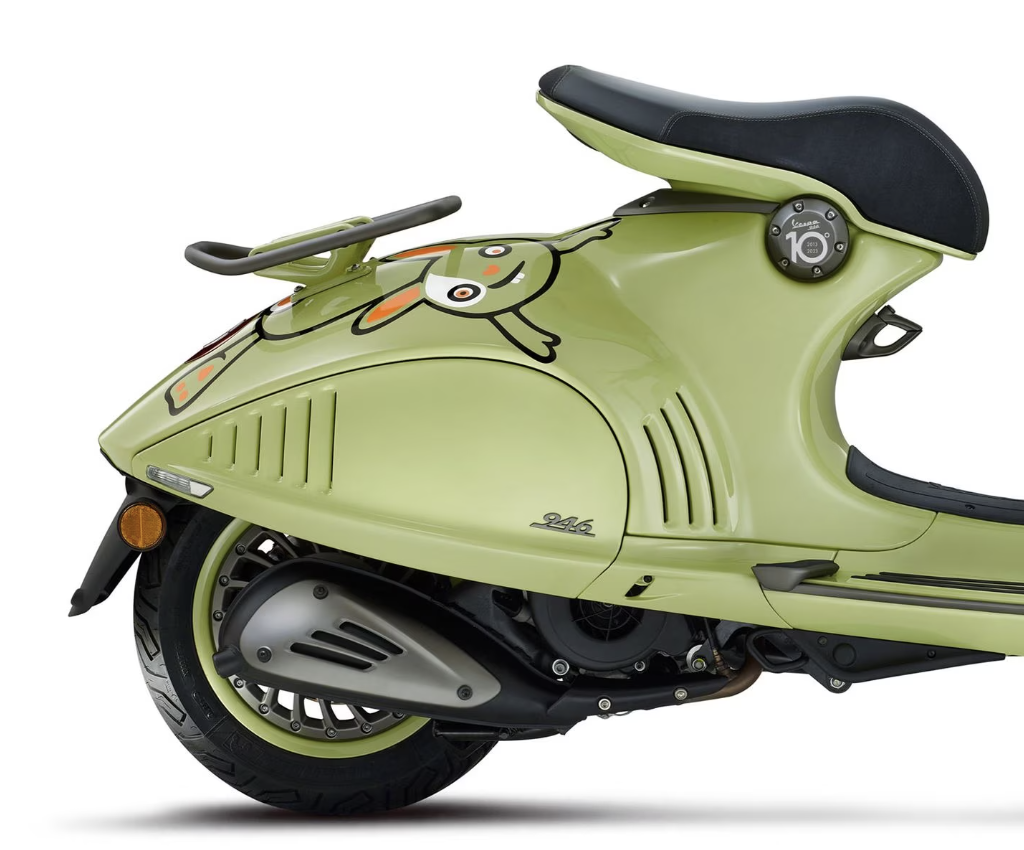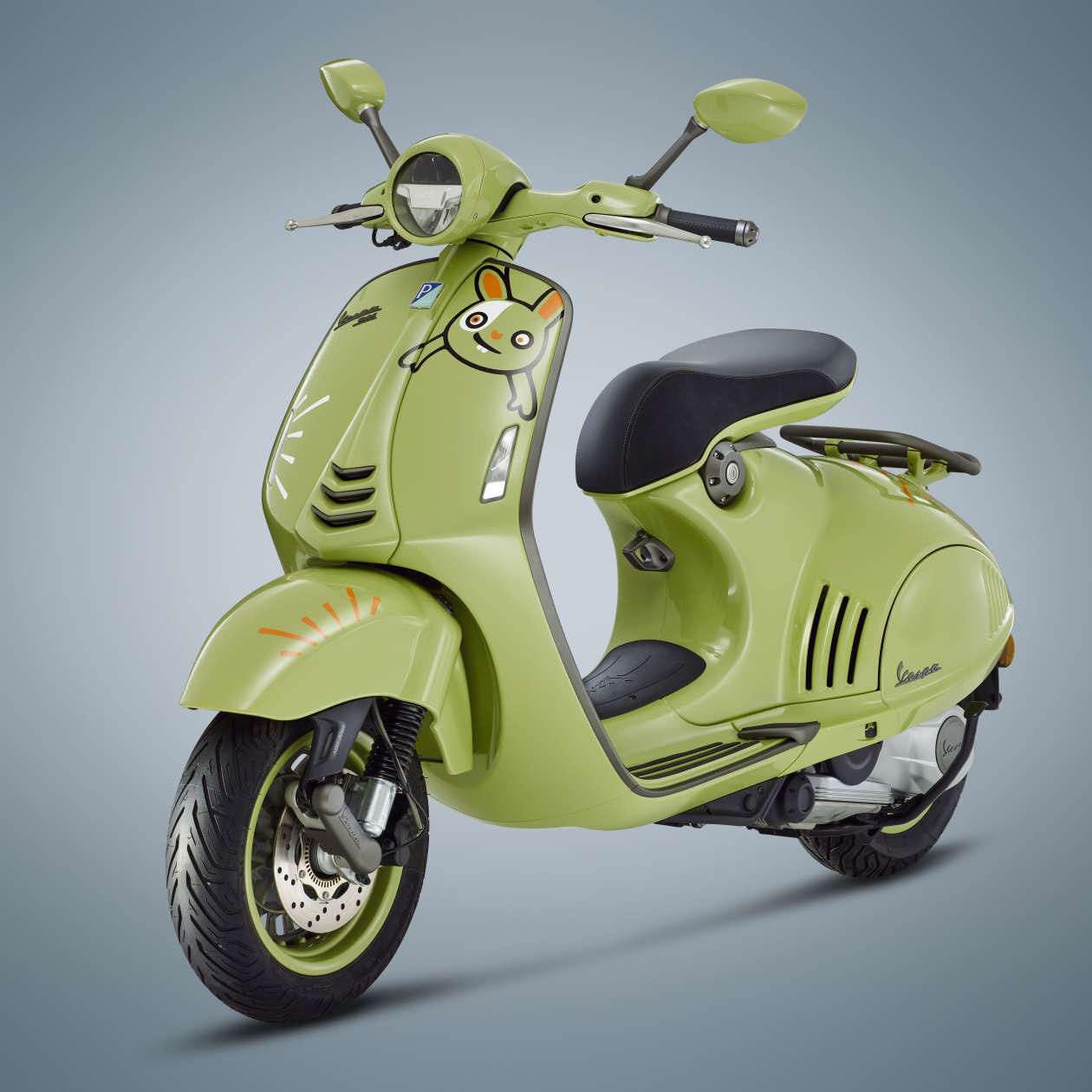 Some other pictures of the special Vespa 946 – Photo: Piaggio
The specifications of the car have not changed compared to the standard version. 12-inch wheels, painted blue as a whole to create accents. Vehicles equipped with safety with anti-lock braking system ABS, traction control. Brake disc diameter 220mm. Vehicles equipped with LCD display screen. The entire lighting system uses LED bulbs. Fuel tank capacity of 8 liters.
Vespa 946 is equipped with a 155cc engine, single cylinder, air-cooled, capacity of 12.7 horsepower at 7,750 rpm and maximum torque of 12.8 Nm at 6,500 rpm.
Special Vespa 946 versions in Vietnam such as Red Edition, Emporio Armani or Christian Dior are well received. Even, Vespa 946 Christian Dior was purchased at double the listed price.
Since its launch in 2013, Vespa 946 has had many special editions, developed and customized from the basic car. Many models are combinations with major fashion brands in the world such as Christian Dior (2020) or Emporio Armani (2015). The special edition of 2023, associated with the rabbit image, will start a special 946 series for the following years.