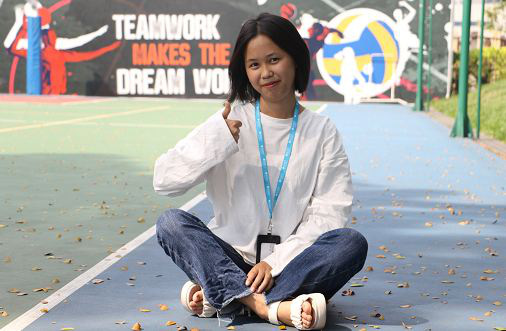 Ly's house in Trong Tong village, Mu Cang Chai district (Yen Bai). The family is farming, revolving around with corn and rice plants. Being very aware of the family's difficult circumstances, Ly wants and always finds ways to approach and seize educational opportunities.
1. Ly said that although all students are always given very good conditions and encouraged to go to school by the locality, each family has different practical conditions, so not all children in the village where she lives can follow. pursue study. As the third daughter in a family of five siblings, she herself was advised to stay home from school to help her parents when she finished 9th grade.
But more deeply, the story of girls in Ly's hometown who are not encouraged to study further because of the prejudice that has existed for a long time in the villages, that women have nothing to do with higher education, and finally ends. by getting married and having children. Ly said that she vividly remembers her 6th grade year memory when she heard that a female friend 2 years older than her had just got married.
Around Ly, most girls get married at the age of 16-18, even earlier. "Thoughts about women should get married soon, then many female friends can't find a job after finishing school and eventually they have to get married and become "diaper moms." These images make generations go away. Then feel discouraged, piled up with the economic difficulties that are surrounding them," explained Ly.
2. But many customs and prejudices can easily bury life, the dreams of many other young girls do not "make it difficult" for Ly. When she heard that her family could not afford to let her continue to high school, Ly tried her best to pass the exam and passed the Ethnic Minority Boarding High School – Mien Tay High School. There, students' study and accommodation will be completely free, partly helping parents not to worry too much about finances.
In the 11th grade, Ly received the Odon Vallet scholarship for excellent students with difficult circumstances. In her final year of high school, on the threshold of university and knowing that the journey ahead could break at any time, Ly found a way to learn a trade and supplement her skills with a three-month free course.
At the age of 18, the girl stepped out of the boundary of her small village, returned to Hanoi alone to find a place to rent, study while looking for a part-time job, and manage on her own to cover living expenses. After each day of school and work, you go back to your hostel, continue to self-study foreign languages ​​every night for two hours by applying to communities on Facebook or searching for documents on Google and then learning.
During her days in Hanoi, the young girl knew about university scholarships for young people with difficulties but never stopped dreaming. Although not too confident due to her limited study conditions, Ly was determined and qualified to participate in the scholarship interview round with foreign teachers.
And that journey of constant effort, Ly has just received a full scholarship in tourism – hotel management at an international university. The girl took the first step closer to her dream of one day contributing to the development of Mu Cang Chai tourism.
3. Now, she is continuing to go further when she comes to Ho Chi Minh City to pursue her studies. Ly does not hide that your next goal is to go out into the world, study and learn about the culture in another country.
However, Ly's final destination must be to return to Mu Cang Chai, where she grew up with rice fields and corn fields. There, there is a dream that the Hmong girl is cherishing, which is to develop tourism here, creating more job opportunities for people, especially girls, to help them gradually escape. from the whirlpool of prejudices and impositions.
"I'm still striving and trying to seize every opportunity, learn many new things. I hope that every female friend, even in different regions with different conditions, no matter how difficult it is, always be confident in herself. body, overcome social prejudices to rise up, not surrender to fate," Ly shared.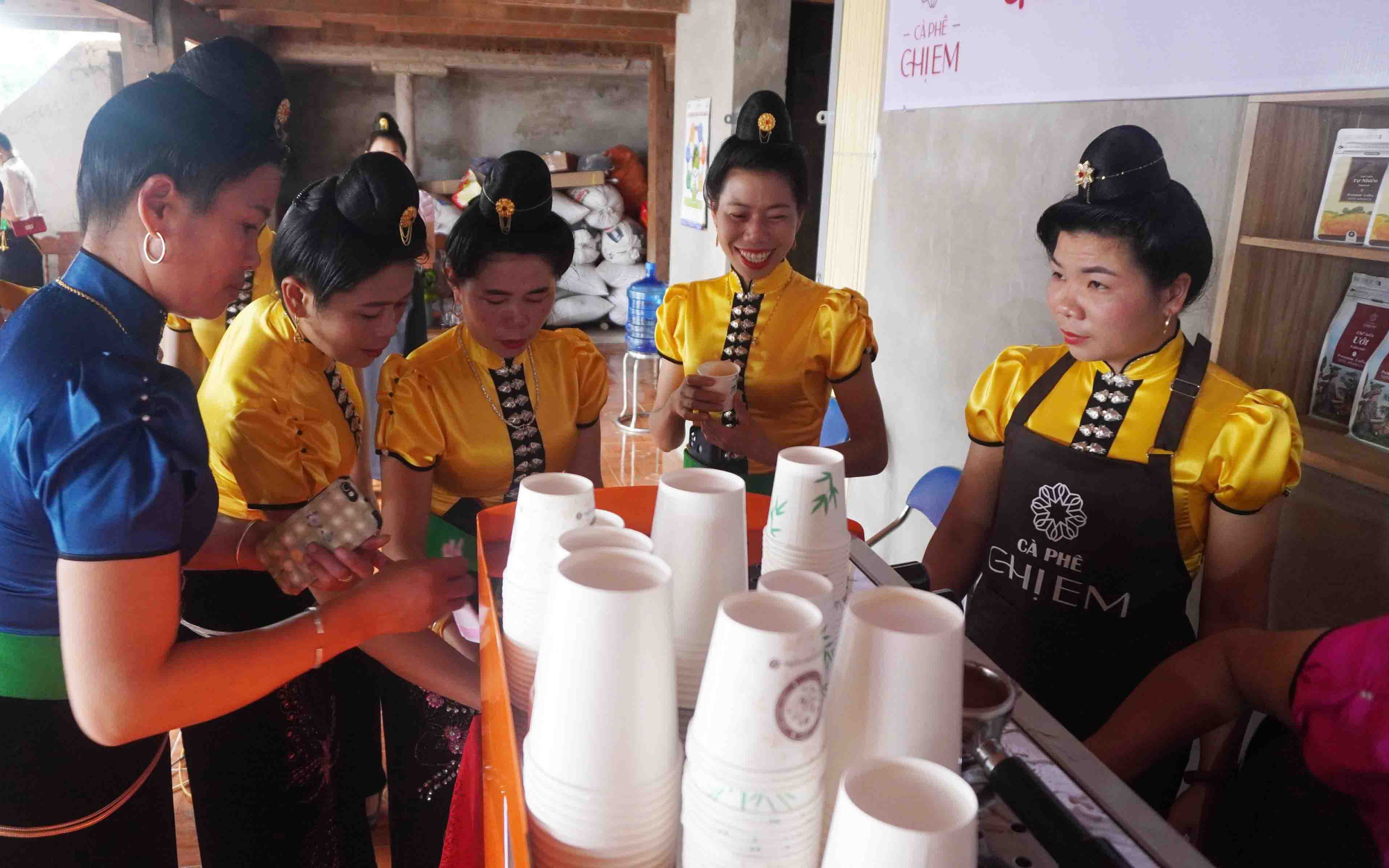 Dream of specialty coffee in the middle of Dien Bien village