Everyone thinks for themselves and their family to go home soon, then we forget the figure of a very important person, they sacrificed a part for their job and a part for the joy and passion of their family. job, guess who it is?
I am sure that you will guess that person is the "driver", the dear and familiar call of everyone to those who hold the steering wheel, taking us to a safe, happy place. Tet celebration with family.
When it comes to brothers, the "drivers" remind me of the story of the New Year's Eve experience on the bus.
I still remember that day, I had to be on duty until 22:30 on New Year's Eve of 2016-2017 to finish work, rush to the Mien Tay bus station to catch the bus back home.
From Ho Chi Minh City to my house takes about six hours if the traffic is favorable, so the earliest I can get home is 5am-6am on the 1st.
On the 45-seat passenger car, there was no empty seat, no one knew anyone, everyone was calling home, but only one person really wanted to call his wife and children, but he couldn't because he had to hold the steering wheel and hold steady. steering.
As soon as our car arrived in Tien Giang area, the sound of fireworks exploded in the sky, signaling the arrival of spring.
I was sitting at the front of the car and looking at the "driver", at this moment I suddenly thought that even though no one knew anyone in the car, I didn't know where anyone went, where the house was, but at the same time of the year. new on this bus, why don't we see each other as a family?
As the clock ticked to the last minute of the year I got out of my seat, grabbed the microphone, chanted "Happy New Year everyone" and shared my thoughts with everyone in the car.
The whole car sent each other good wishes, this person wished the person sitting next to him, it was a home, even though a few minutes ago it was a stranger.
I also did not forget to catch up with everyone shouting Tet wishes to him "the driver", at that time he was very happy and kept saying "the whole family is at ease, I will bring the whole family home safely to celebrate Tet".
At that time, the atmosphere was strangely warm, strange, strange than other buses carrying the sound of laughter, wishes, and explosions of fireworks.
Although they have not been able to go home to be with their family to celebrate New Year's Eve like every year, everyone sharing the car has brought a warm feeling as if they were with family.
I walked over and sat next to the driver and asked: "How long has it been since you have been at home?", he replied: "More than 20 years of driving, but it is only a few days to welcome New Year's Eve at home. Just once, baby."
I was about to ask more, but he said "car is house, home is car", at that time I sat still looking at him but he didn't look at me because he was driving, he continued "when do you hold the steering wheel like me in the past? I will understand this point."
Until much later, when I was able to celebrate Tet on the bus to my hometown, I remembered the image of the other driver, I sympathized with that feeling, I really wanted to confess the joy of spring day to my wife and children, but I was holding steering wheel.
I'm not alone in the car. I can't be ignored, I have to suppress my personal feelings because I am driving a family home to celebrate Tet.
Wish the drivers thousands of miles of peace, steady steering and happy families.
As of January 28, the Go Home contest has received more than 390 entries. Thank you for posting.

ORGANIZATION BOARD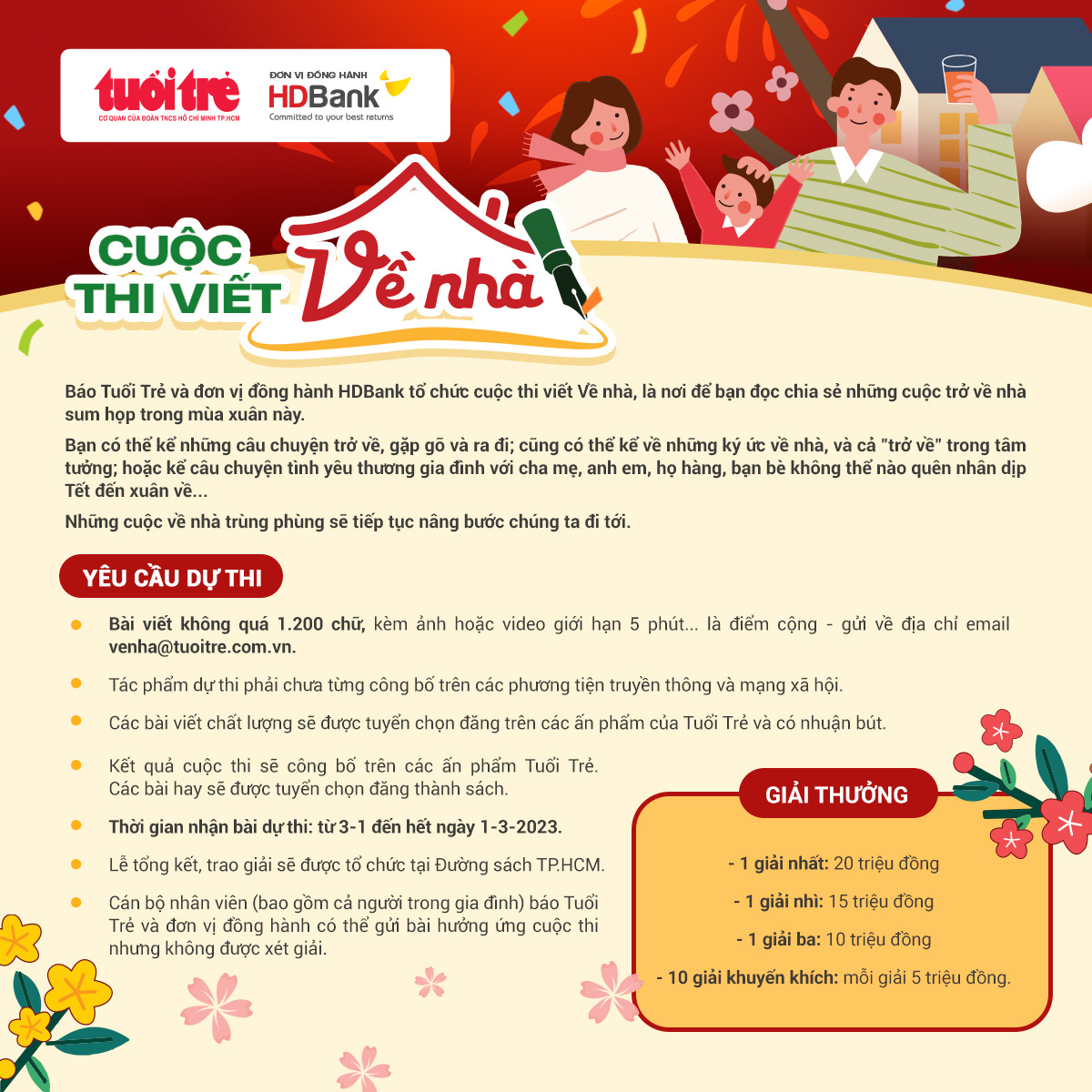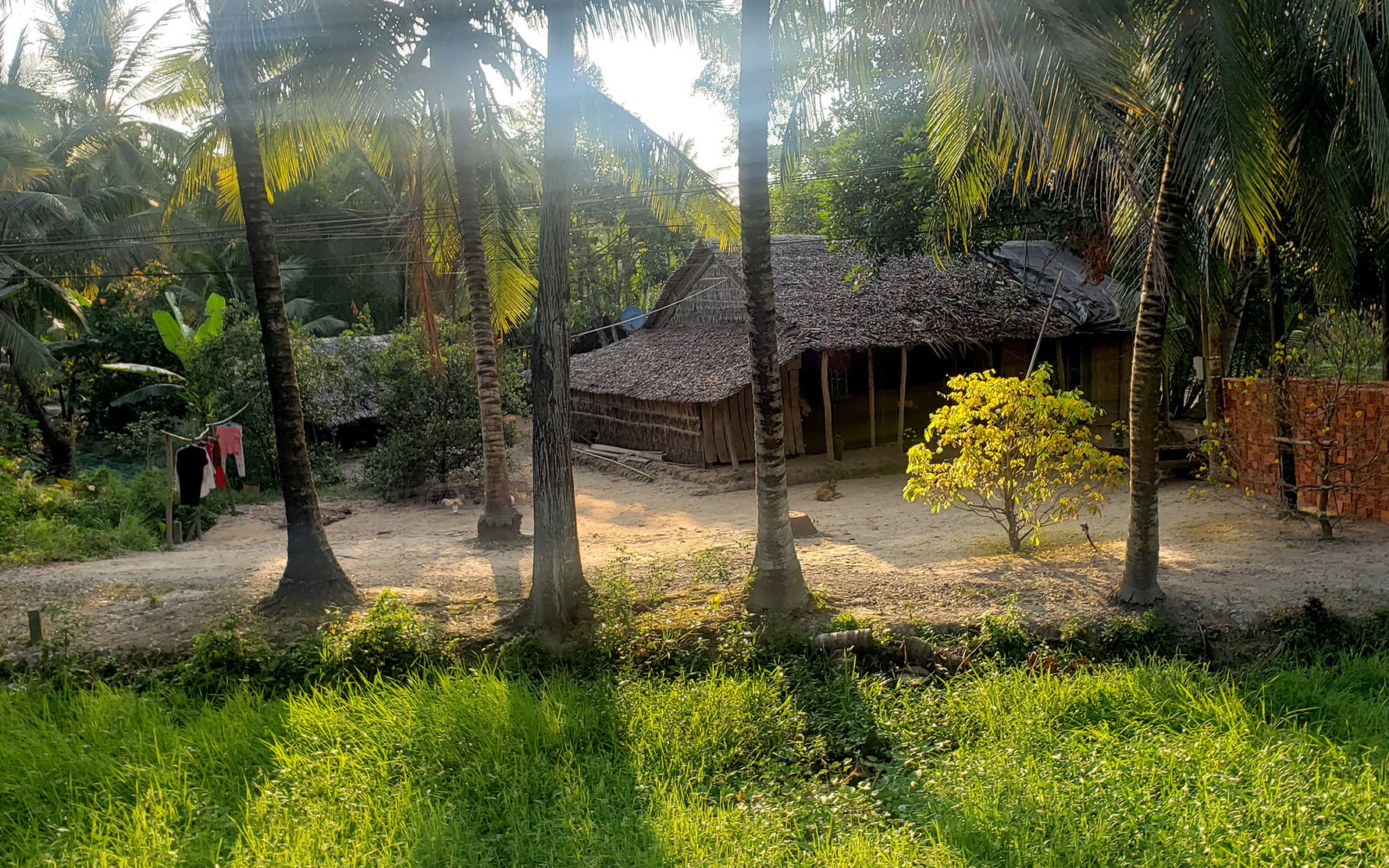 If you have a grandmother, you have Tet