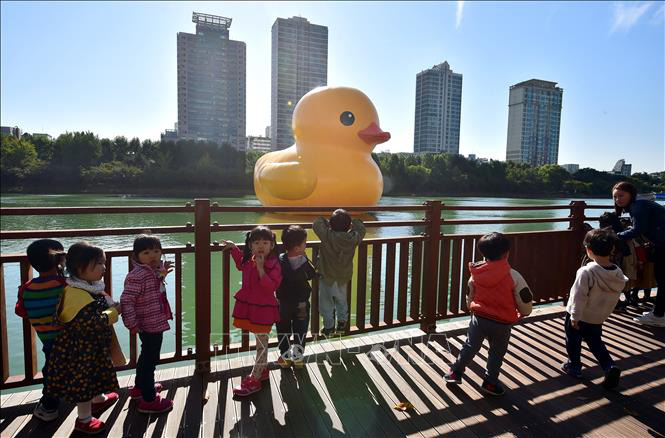 The Korean Ministry of Education on January 31 announced a plan to merge kindergartens and kindergartens, which outlines a phased method of consolidation, as well as a budget support plan.
This is the result of efforts of the Korean authorities after more than 20 years of discussion due to many disagreements.
In Korea, when children turn 3 years old, parents start to worry about the choice of sending their children to kindergarten or kindergarten, partly because the way of education in each institution is different and the cost is also different. difference.
Some families choose to send their children to kindergarten when it comes to educational considerations. Some families have a different choice when they think that kindergartens are more focused on child care.
Speaking to the media on the same day, Education Minister Lee Ju Ho said the ultimate goal is to completely merge these two educational institutions and expressed confidence that this is completely possible.
It is expected that in the first half of 2023, the Ministry of Education will develop a plan to consolidate the management system, then select 3-4 educational departments for pilot application in the second half of 2023.
The official implementation will start in 2025 and the Ministry of Education will take the lead role. From 2026, all kindergartens and kindergartens across Korea will be consolidated into a new kindergarten.
The leader of the Korean Ministry of Education emphasized that after merging kindergartens and kindergartens, all Korean children aged 3-5 will enjoy free education.
Reacting to the above plan, Korean experts said that the Ministry of Education will have to solve many difficult problems in the implementation process, such as making additional budgets due to increasing costs of education and child care.
Besides, merging kindergarten and kindergarten teachers will not be easy, because teachers in each facility require different qualifications and professional skills.