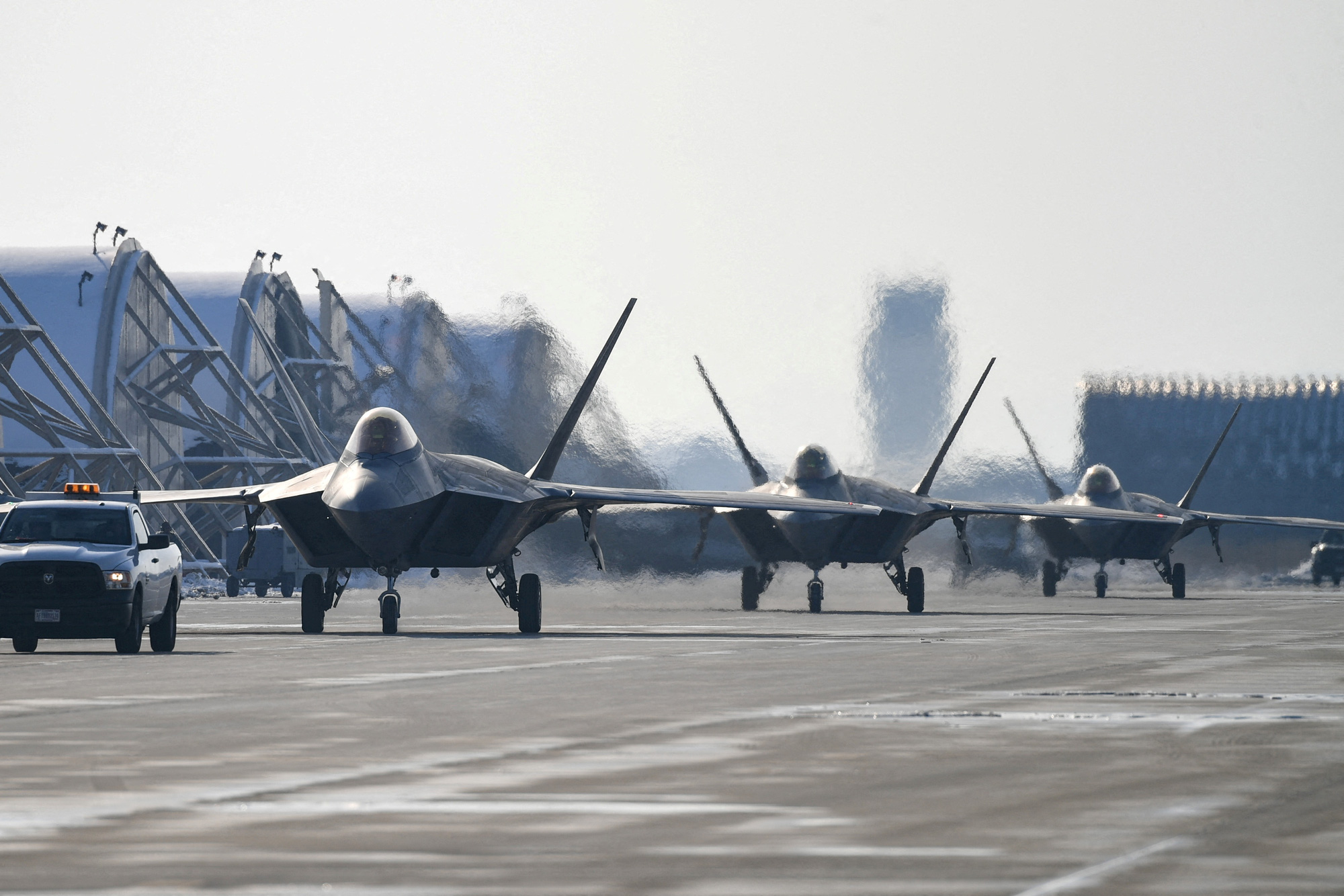 According to the KCNA news agency, Pyongyang believes that the joint drills have pushed the situation to an "extreme red line".
In addition, the statement carried by KCNA said North Korea is not interested in dialogue as long as Washington pursues hostile policies.
"The military and political situation on the Korean peninsula and in the region has reached an extreme red line due to reckless military confrontation maneuvers and hostile actions by the US" and its allies. them, a spokesman for North Korea's foreign ministry said.
'North Korea is ready to respond strongly'
The statement also mentioned a visit to Seoul this week by US Defense Secretary Lloyd Austin.
On January 31, Mr. Austin and his South Korean counterpart announced they would expand military exercises and deploy more "strategic weapons", such as aircraft carriers and long-range bombers, to counter North Korea's weapons development and prevent war.
"This is a vivid manifestation of the dangerous US scenario that will turn the Korean peninsula into a huge arsenal of war weapons and a more important war zone," the North Korean statement said.
According to the statement, North Korea will respond proportionately to any military move by the United States and have strong response strategies, including "most overwhelming nuclear force" if necessary.
More than 28,500 American troops remained stationed in South Korea after the 1950-1953 Korean War. This war ended with an armistice, not a peace treaty.
Last year, North Korea conducted a record series of ballistic missile tests. Observers have found that the country has reopened a closed nuclear weapons test site, raising the possibility that Pyongyang will return to nuclear testing for the first time since 2017.