After much speculation, the Galaxy S23 Series trio was officially introduced to technology lovers around the world during the Galaxy Unpacked 2023 event that just took place. Among them, the most prominent and noticed is probably the Galaxy S23 Ultra version, the flagship smartphone that possesses a series of powerful upgrades and improvements from hardware to software, promising to bring the best of both worlds. to many breakthroughs in experience.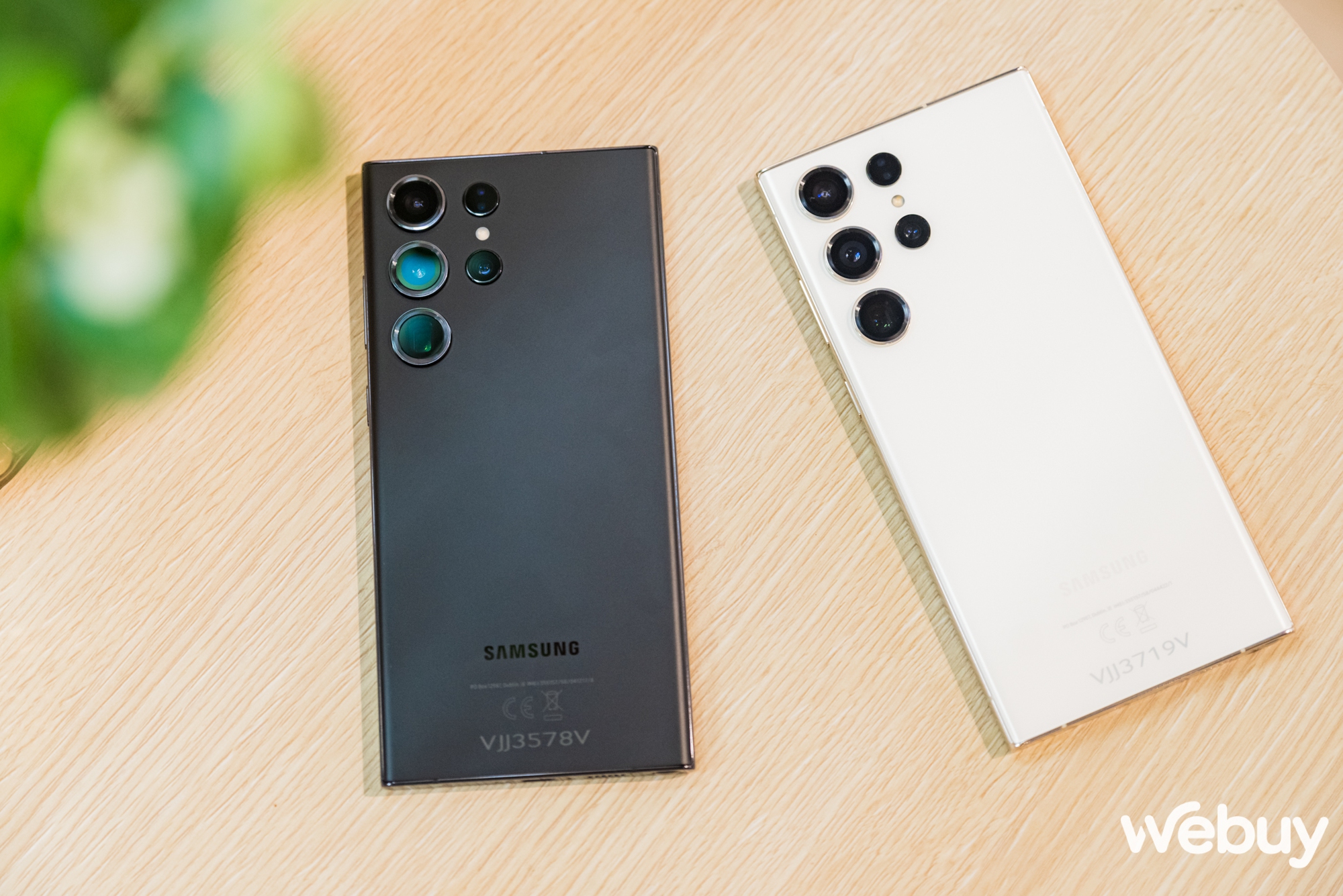 Galaxy S23 Ultra Black Phantom and Cream Cotton duo.
Design unchanged but still extremely eye-catching
Overall, the design language used on the Galaxy S23 Ultra does not seem to have changed much compared to its predecessor Galaxy S22 Ultra launched last year. Still the lines are streamlined in a minimalist style with the back of the same color and the highlight is the camera cluster placed in the familiar left corner, making it easy for users to confuse when placing these two models side by side.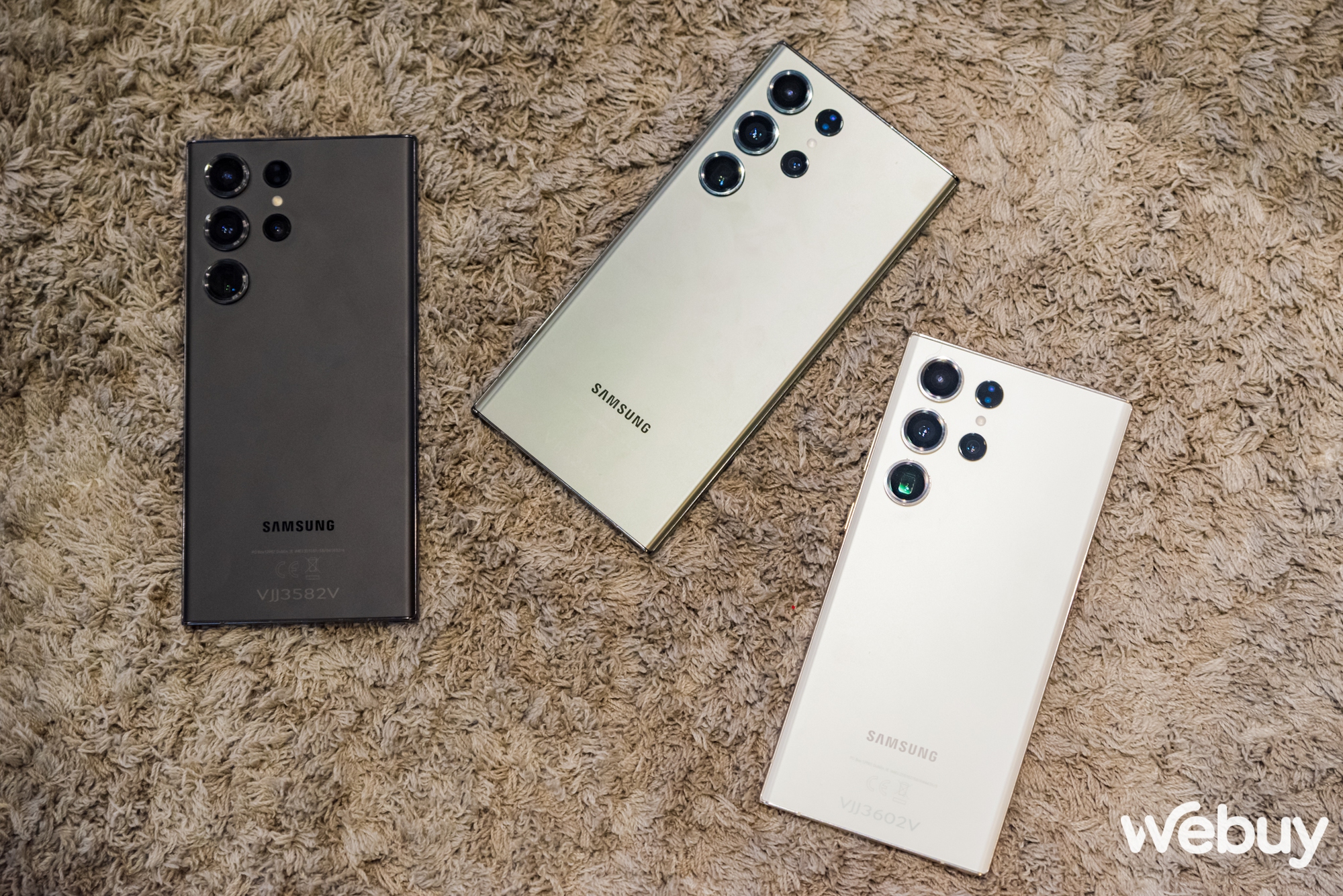 Galaxy S23 Ultra reuses the design of its predecessor with a minimalist back and the highlight is the camera cluster on the left corner.
Although there is no change as big as expected, it has to be said again and again, this design language still gives the device a sophisticated and luxurious beauty but still has a youthful elegance. suitable for the segment of high-end users who do not focus too much on form.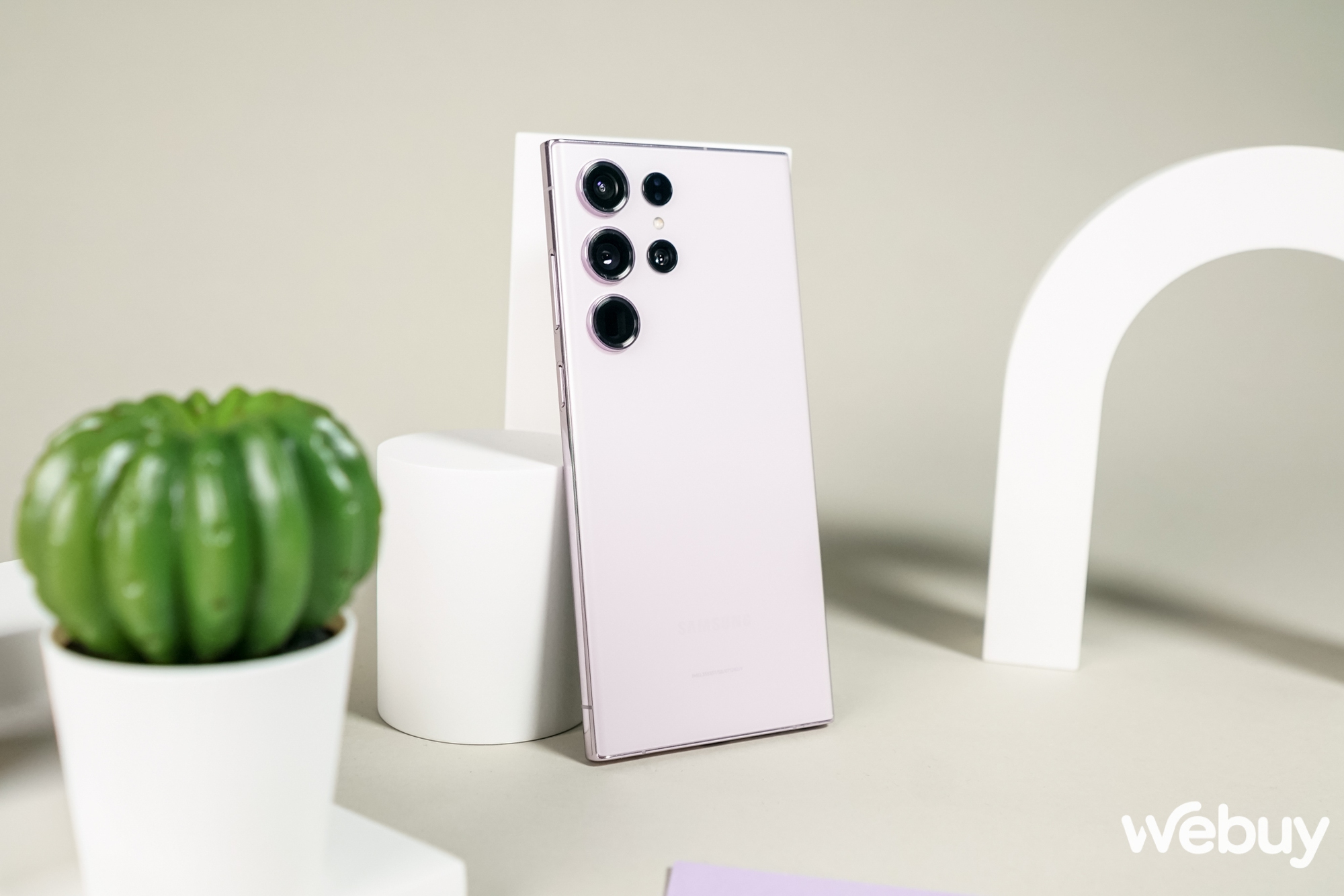 Galaxy S23 Ultra Lilac Purple version.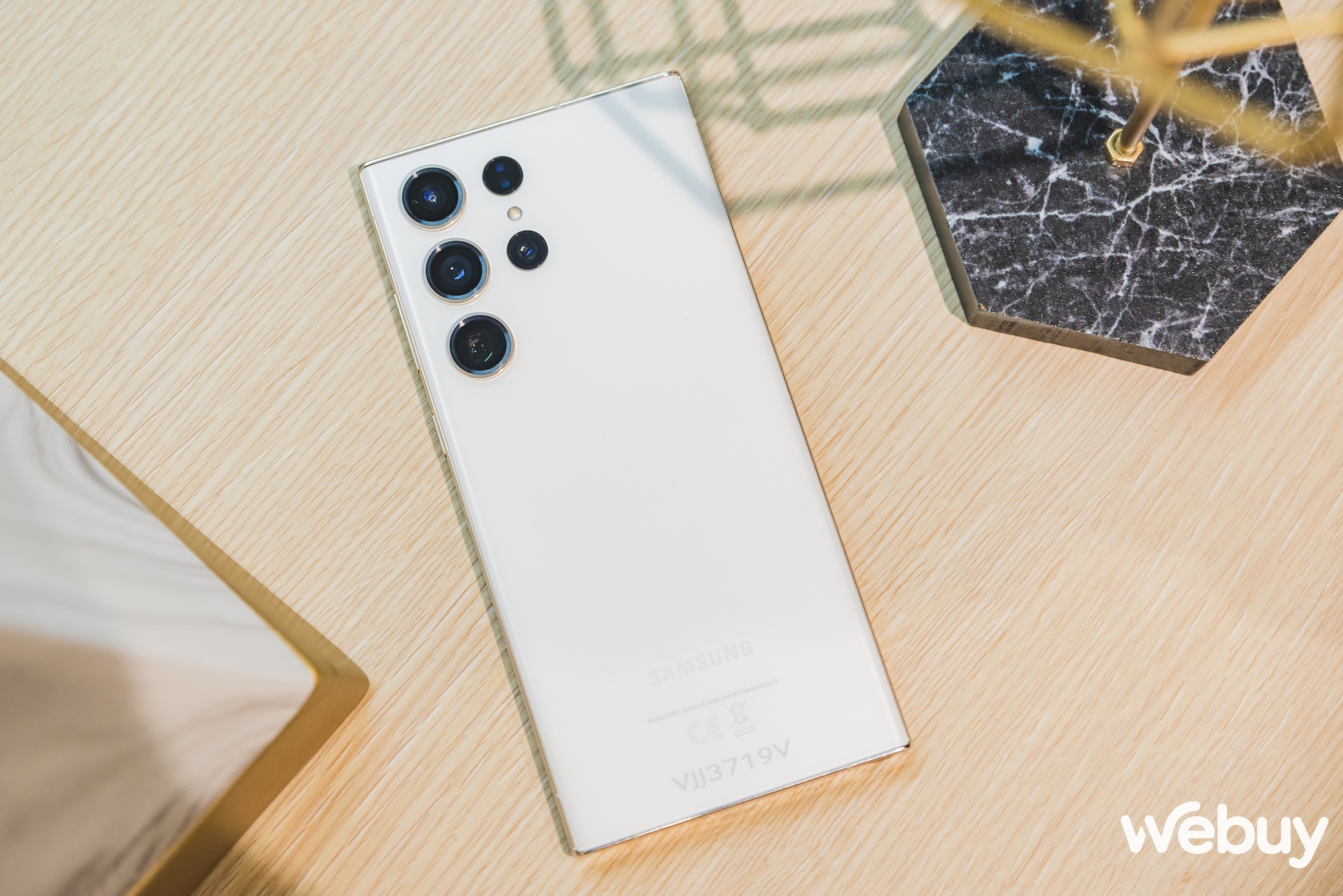 Looking at the Galaxy S23 Ultra still looks very high-end and eye-catching.
Besides, this year Galaxy S23 Ultra also has 4 color versions including: Botanic Green, Cotton Cream, Lilac Purple and Phantom Black so that users can freely choose according to their personal style. In addition, Samsung said that this model also has 4 more color versions such as Green, Blue, Gray and Red inspired by nature that will be sold on its online platform.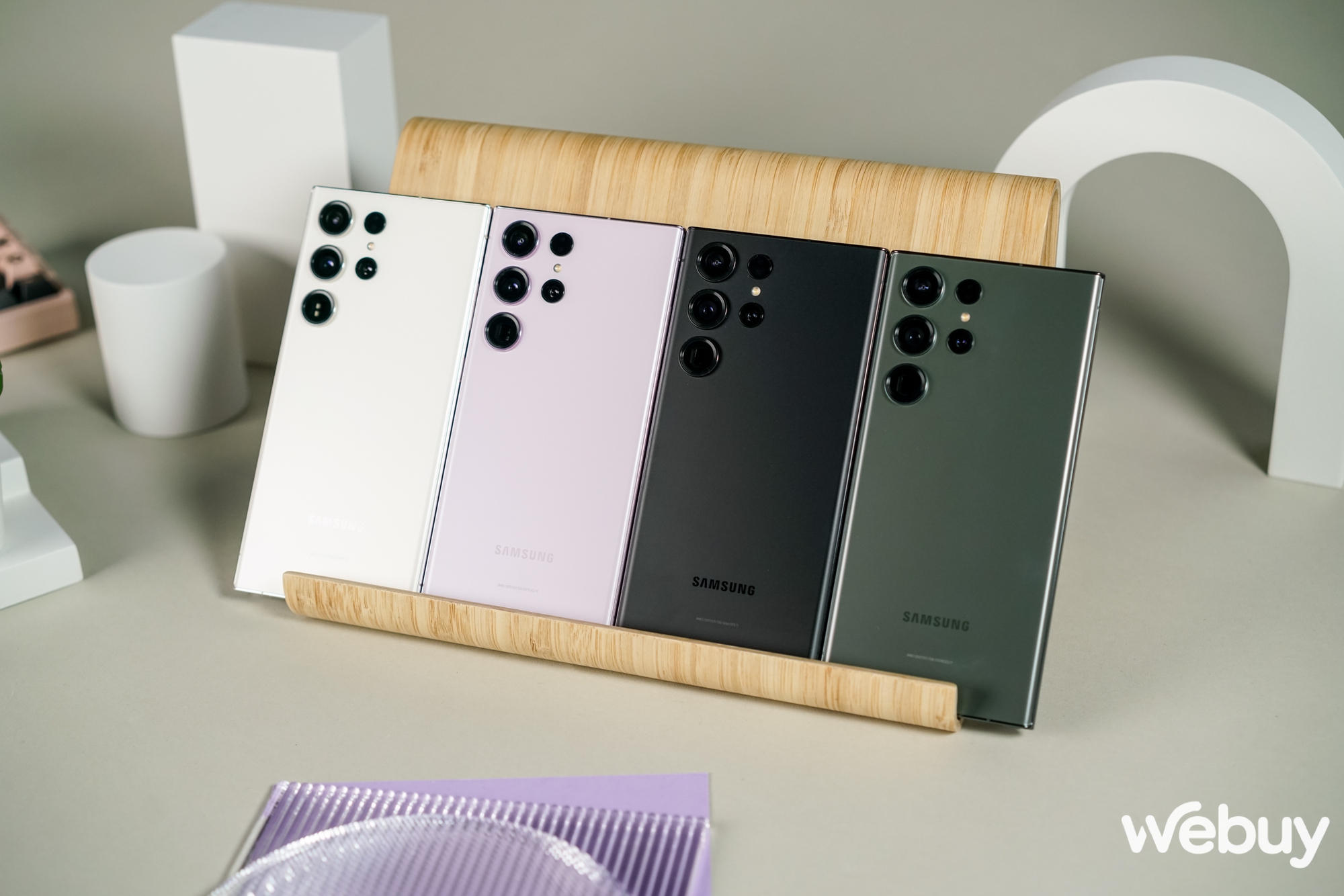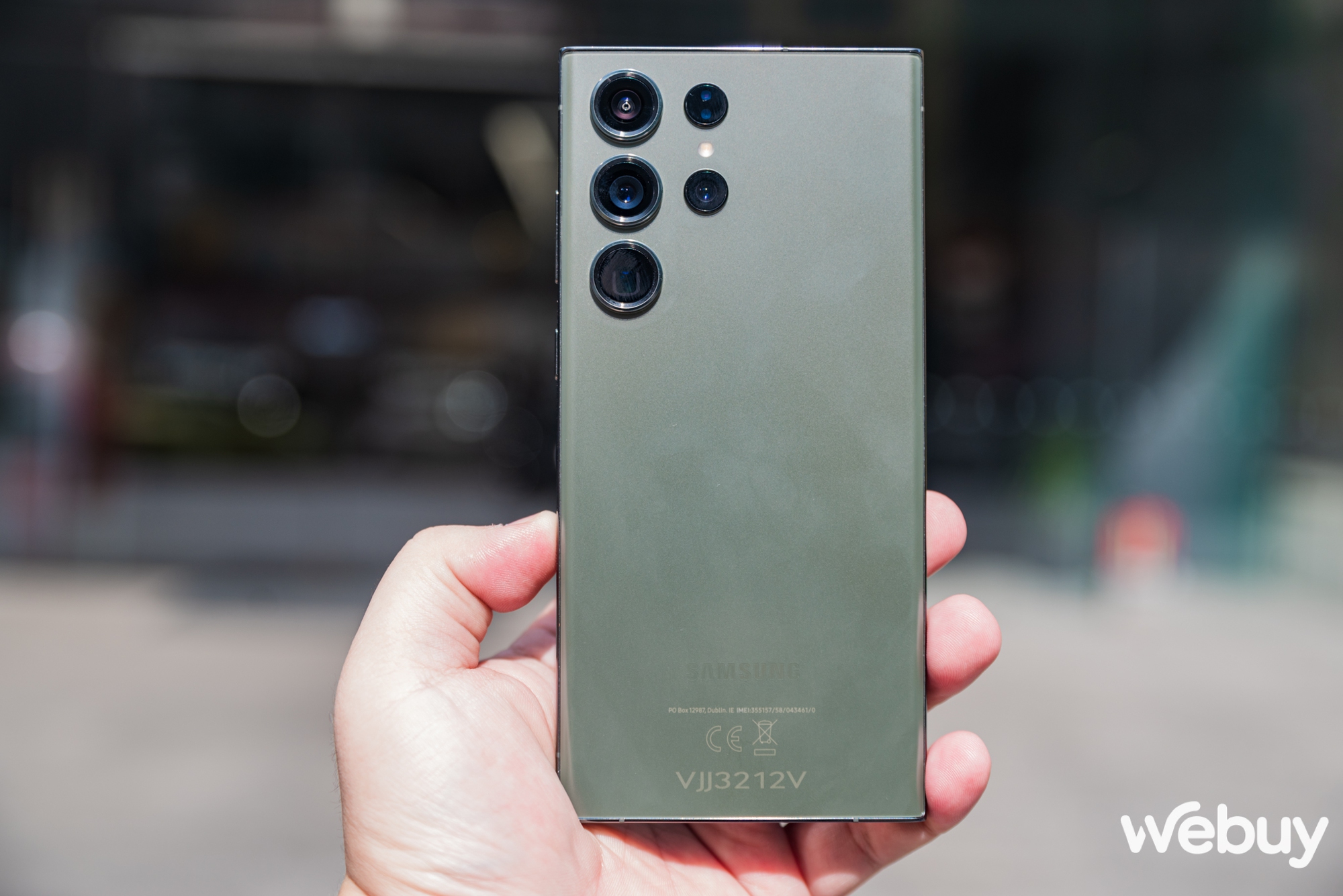 Many people will find the Green Botanic version similar to the Zeta Blue on the Galaxy S22 Ultra. However, this new color will have a lighter shade of blue, giving it a deeper and more refined feel.
Like its predecessor, the Galaxy S23 Ultra also uses recyclable materials in the finishing process but on a different level. According to Samsung, this device is the first smartphone to use Gorilla Glass Victus 2, which is both enhanced and made from recycled glass with a rate of up to 22%. Some parts such as the sim tray, power button, volume button use aluminum and recycled plastic materials from water tanks or fishing nets.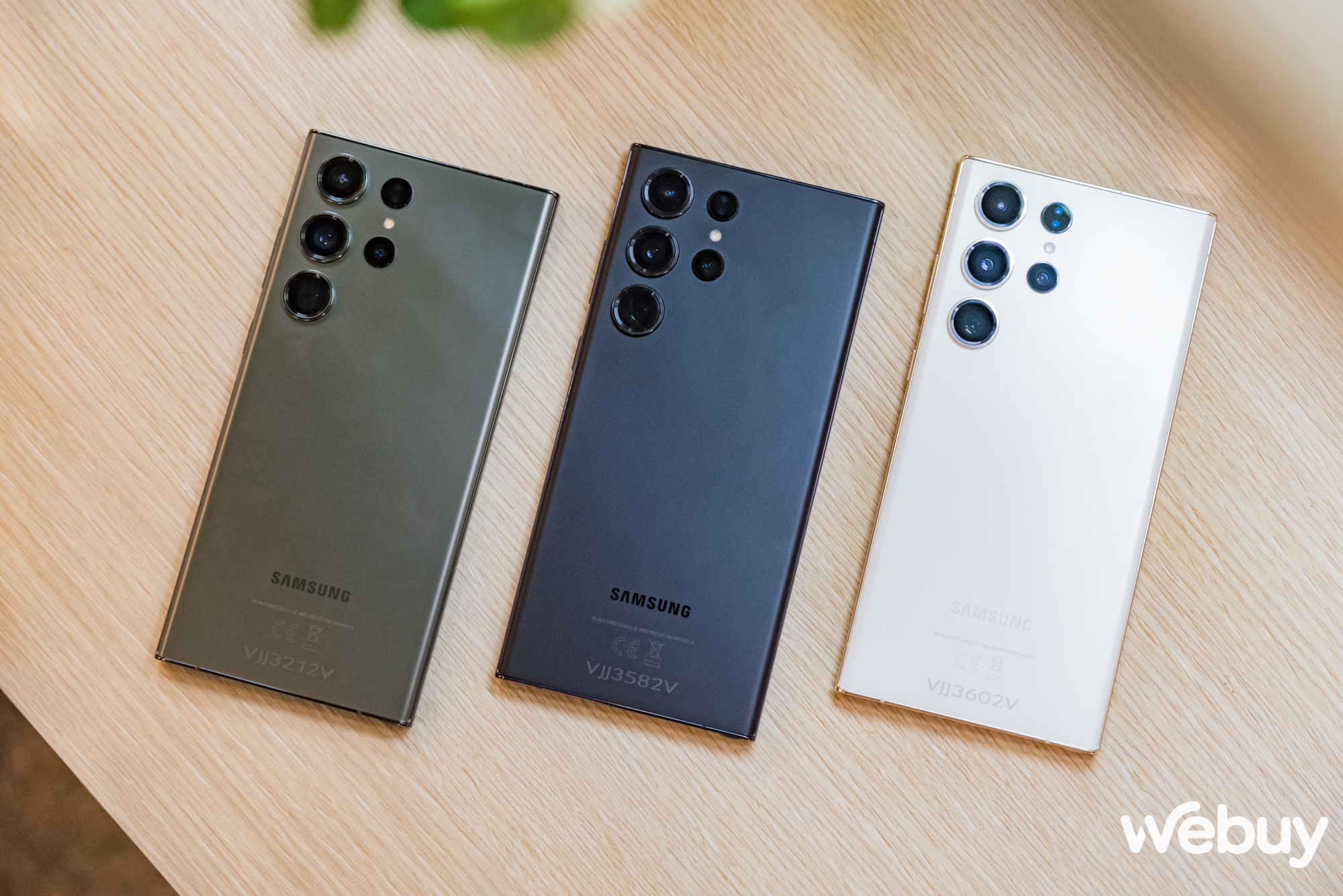 The back of the device is covered with Gorilla Glass Victus 2 with a matte finish and is made of recycled materials.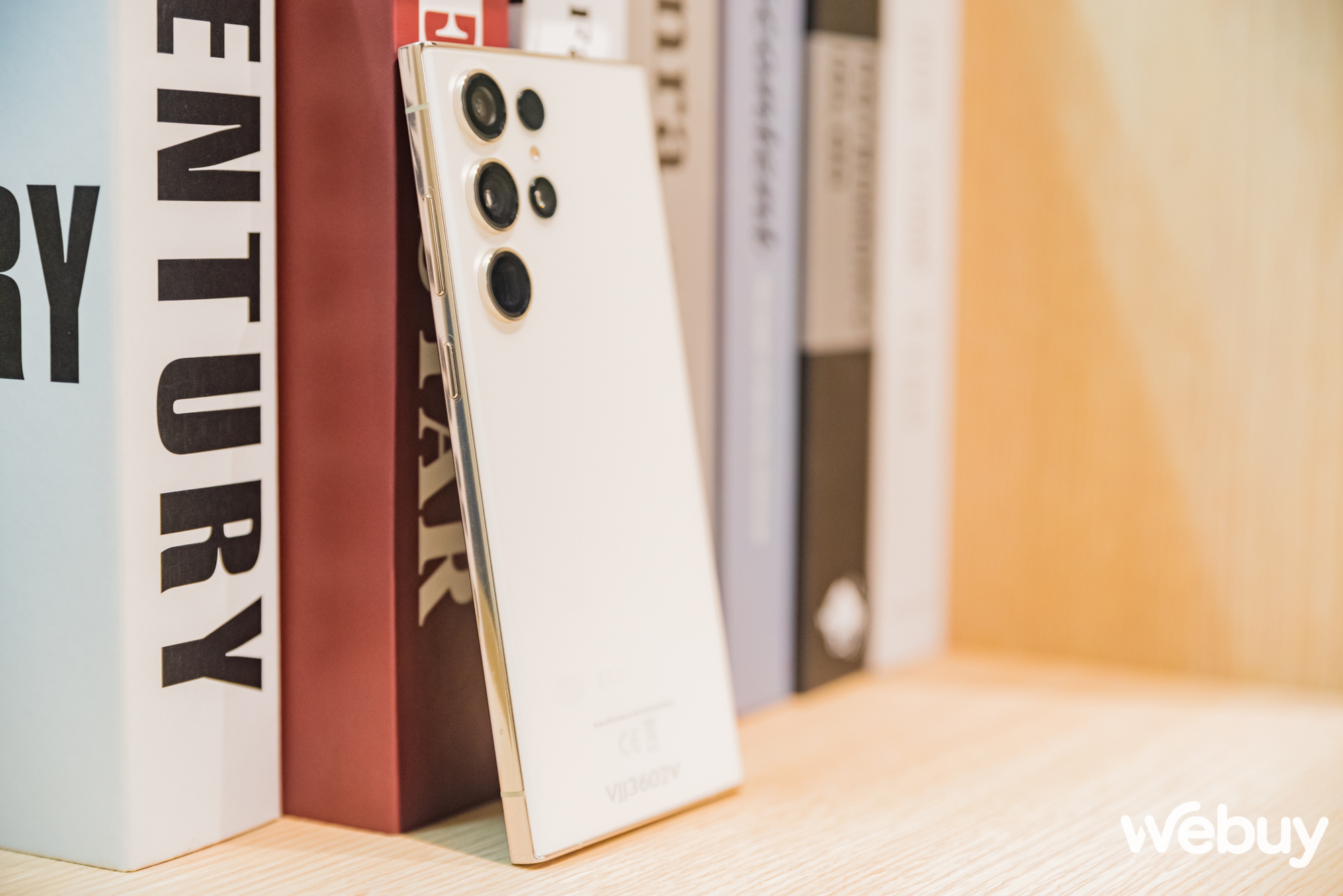 Armor Aluminum frame, buttons are made of aluminum and recycled plastic.
The device case is also made entirely of recycled paper, bringing the total number of components using recycled materials on the Galaxy S23 Ultra to 12, compared to 6 in the previous generation. This has helped make the Galaxy S23 Ultra a sustainable, environmentally friendly smartphone.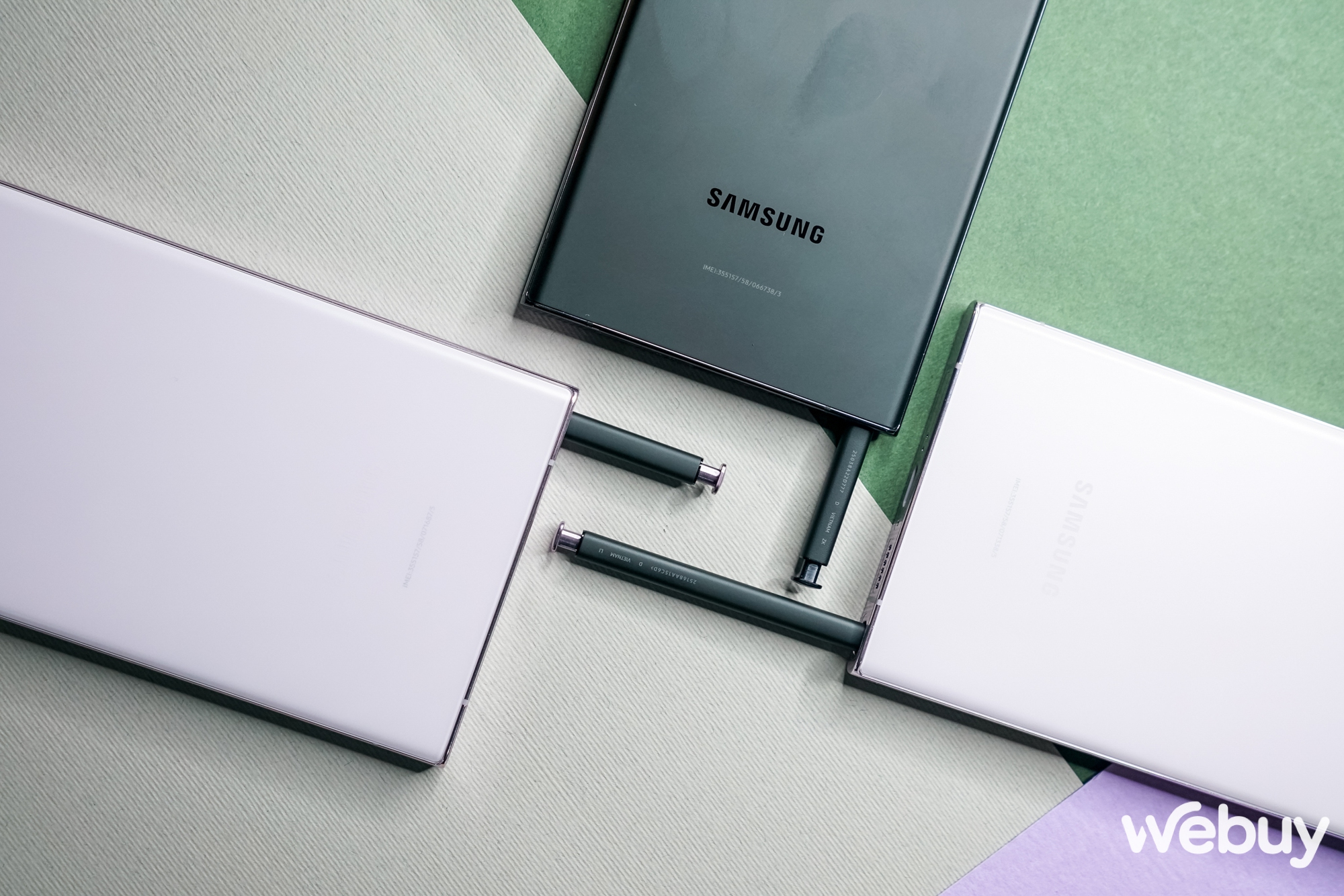 The Samsung representative said that the shell of the S Pen is made from recycled plastic, so it will only be black on all versions, not painted in the same color as before.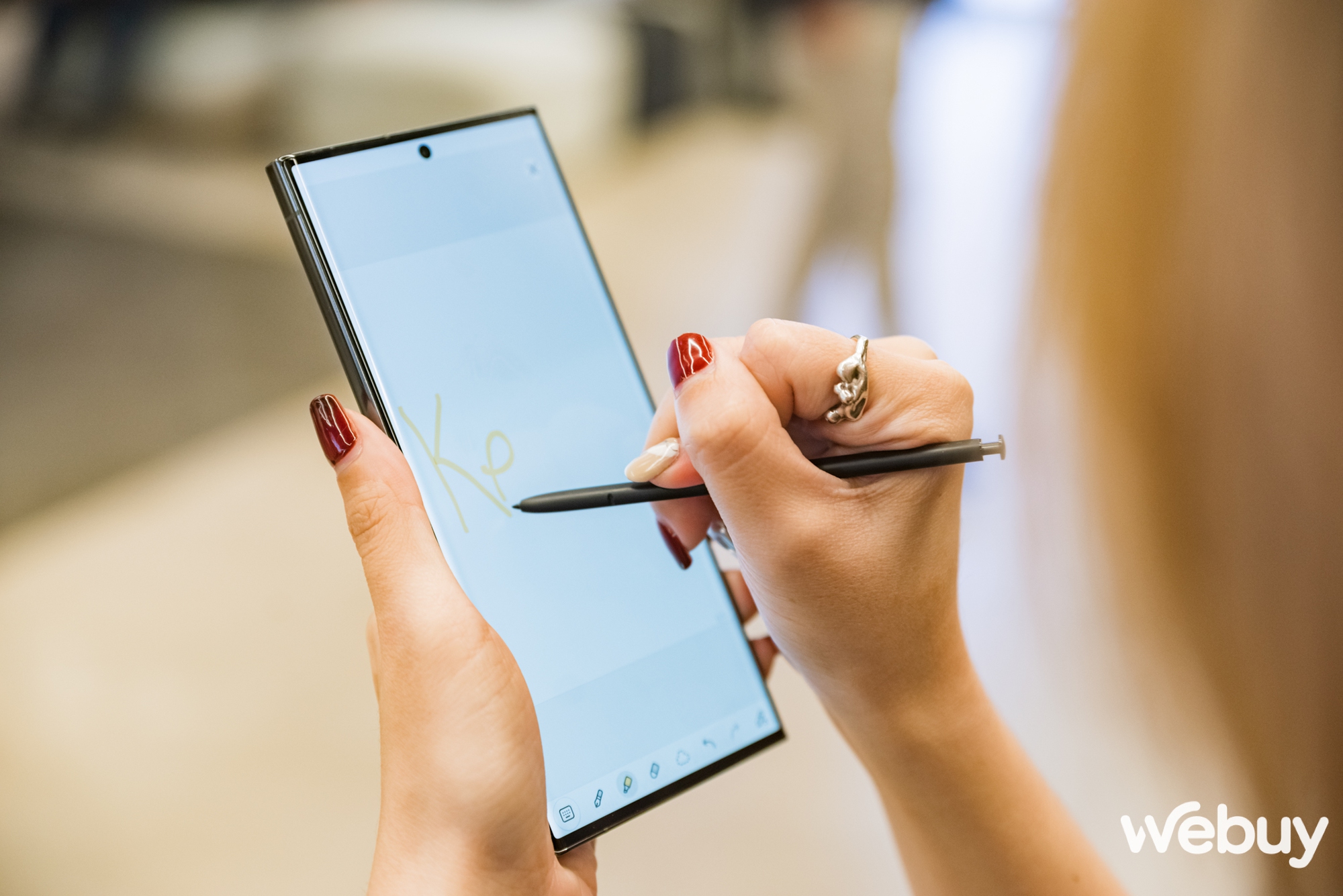 The S Pen still feels as smooth as on the S22 Ultra, while adding features such as extracting information from screenshots, or converting text to characters on Google applications.
The screen on the Galaxy S23 Ultra still uses the design with a 6.8-inch Dynamic AMOLED 2X panel with a QHD + (3088×1400) resolution equivalent to the S22 Ultra, so the display quality is undisputed.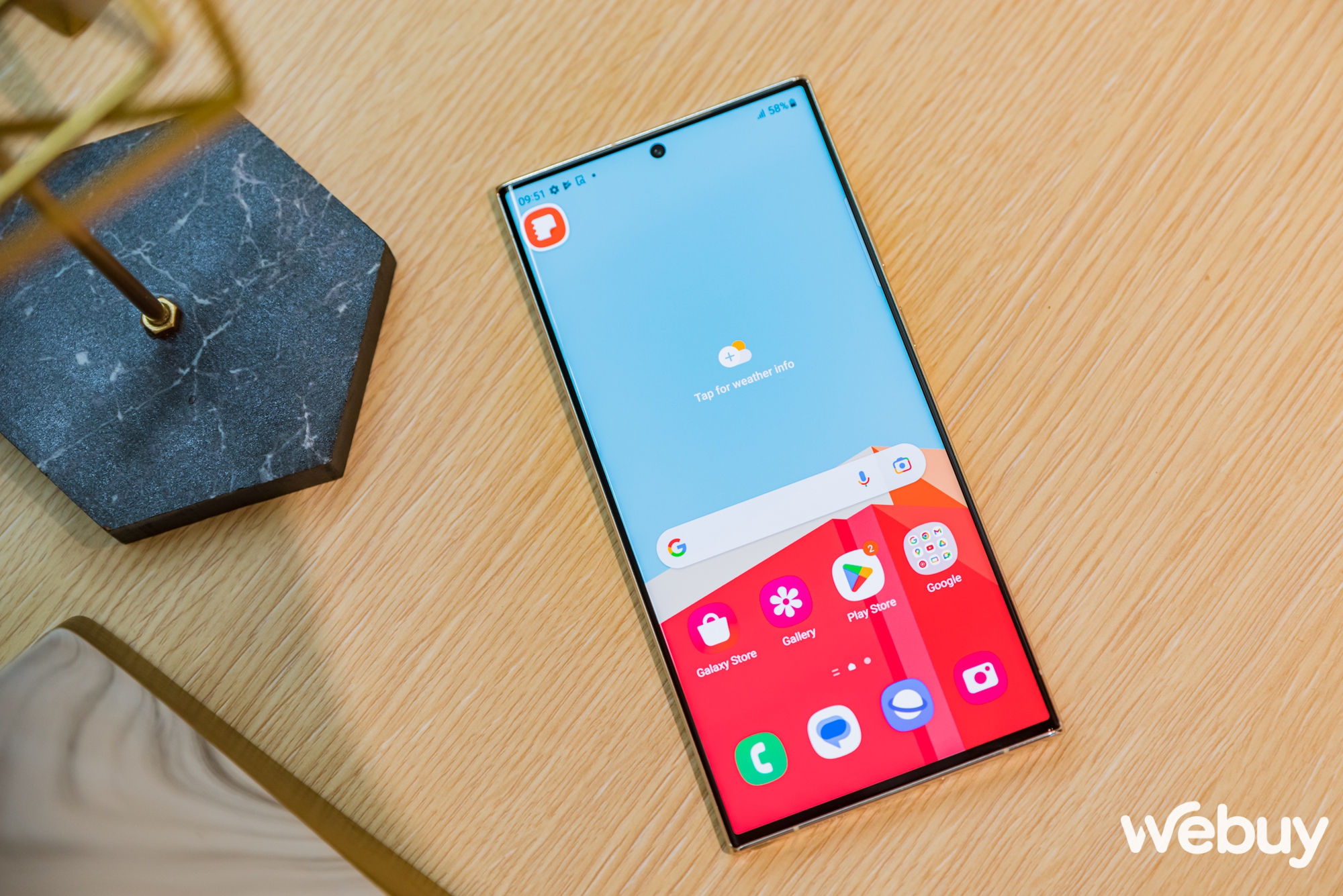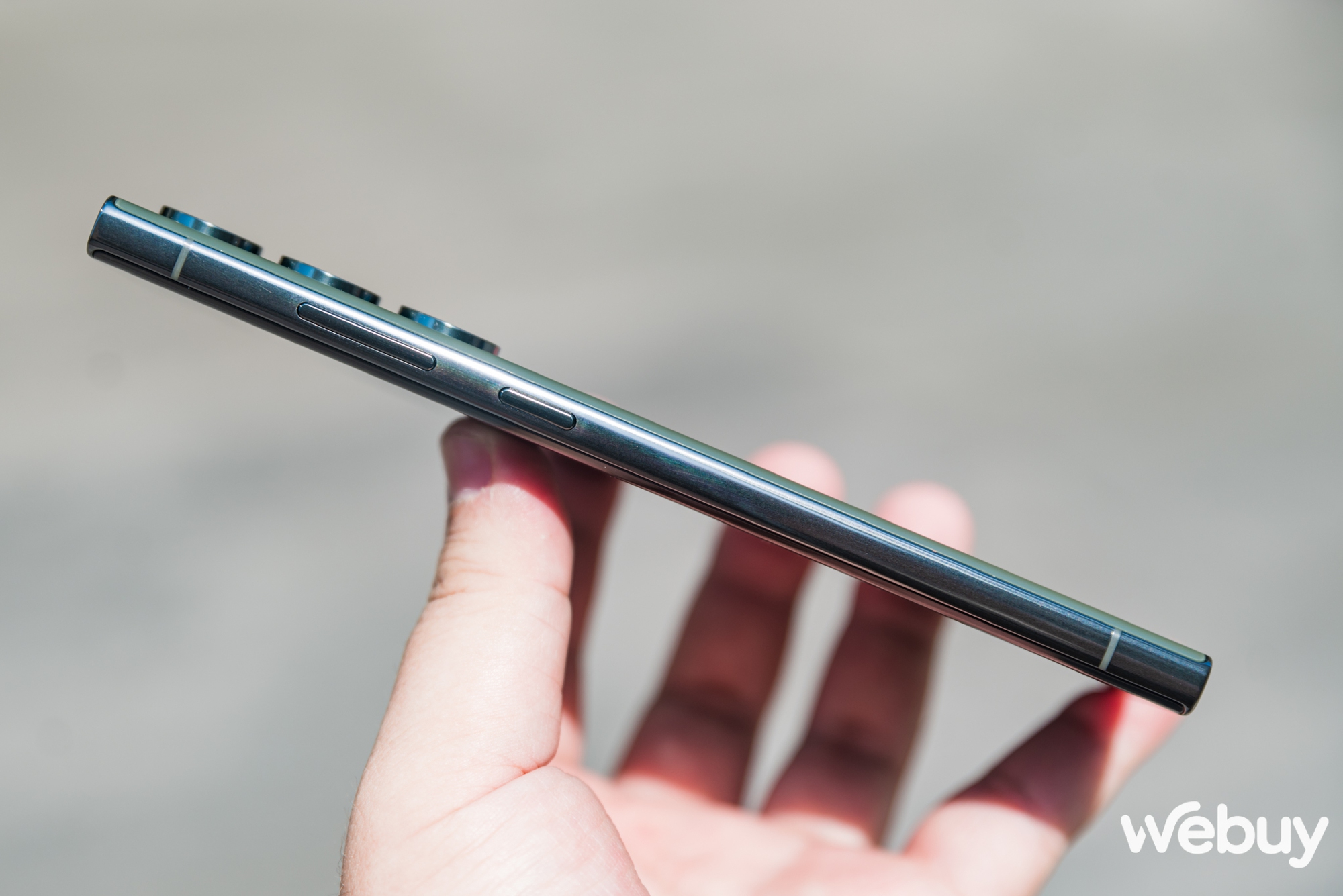 Another difference is that this screen is designed with a border with less curvature, both ensuring the ability to project infinity and making the two sides of the device thickened, making the overall sturdy and masculine. The feeling of holding is also firmer and more confident.
In addition, unlike many expectations in terms of general screen brightness enhancement, the screen on the Galaxy S23 Ultra has automatic detection mechanisms to enhance brightness and color that is compatible with many different environments, helping enhance the experience, enhance the comfort.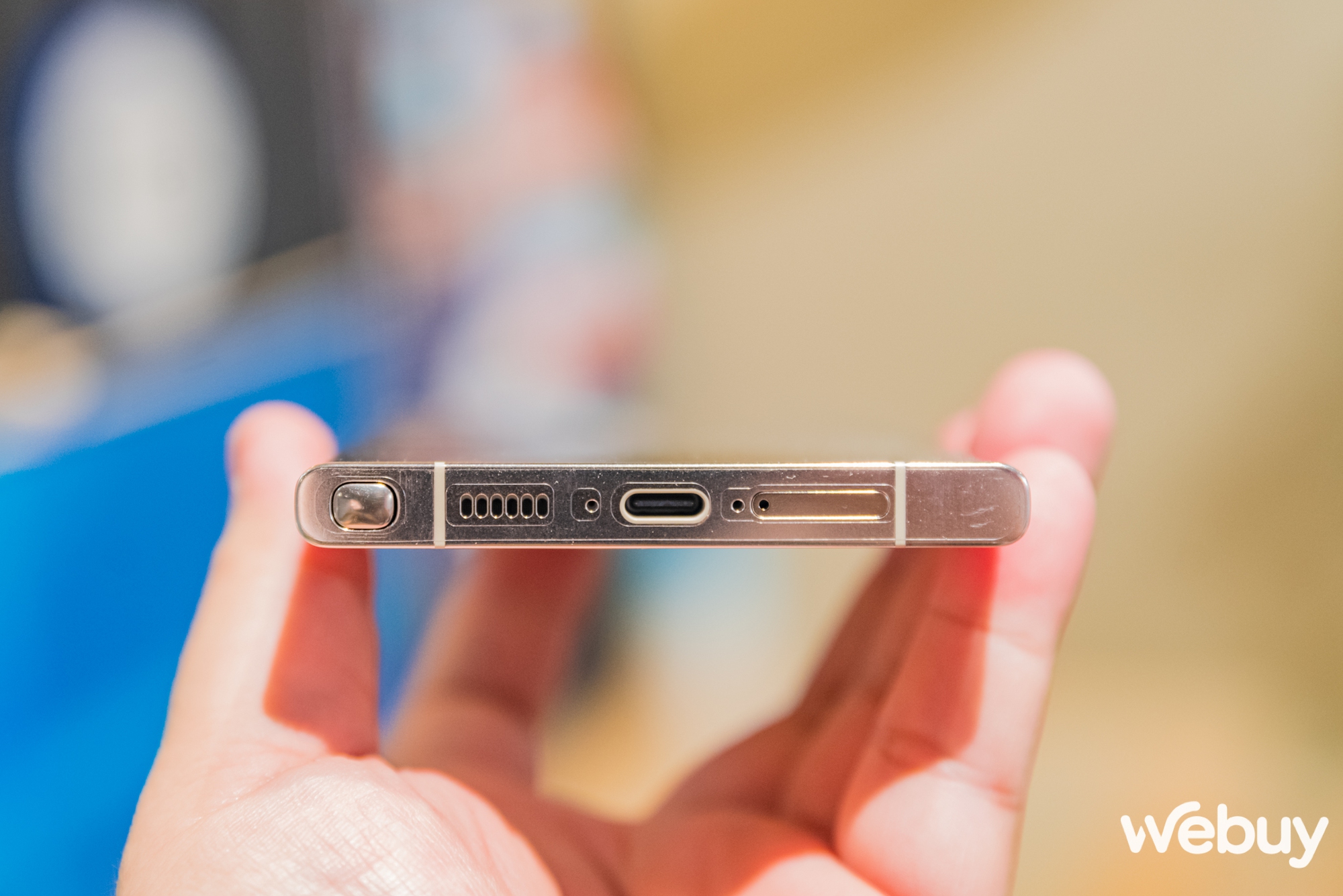 It can be seen that the two sides of the machine are "flat", not curved as much as the old generation.
Impressive with 200MP camera
Like many previous generations of Galaxy S, the camera of the Galaxy S23 Ultra is still a feature invested by Samsung to upgrade. And in this version, the main camera of the device has owned a new sensor with a resolution of up to 200MP and a large aperture lens of F / 1.7.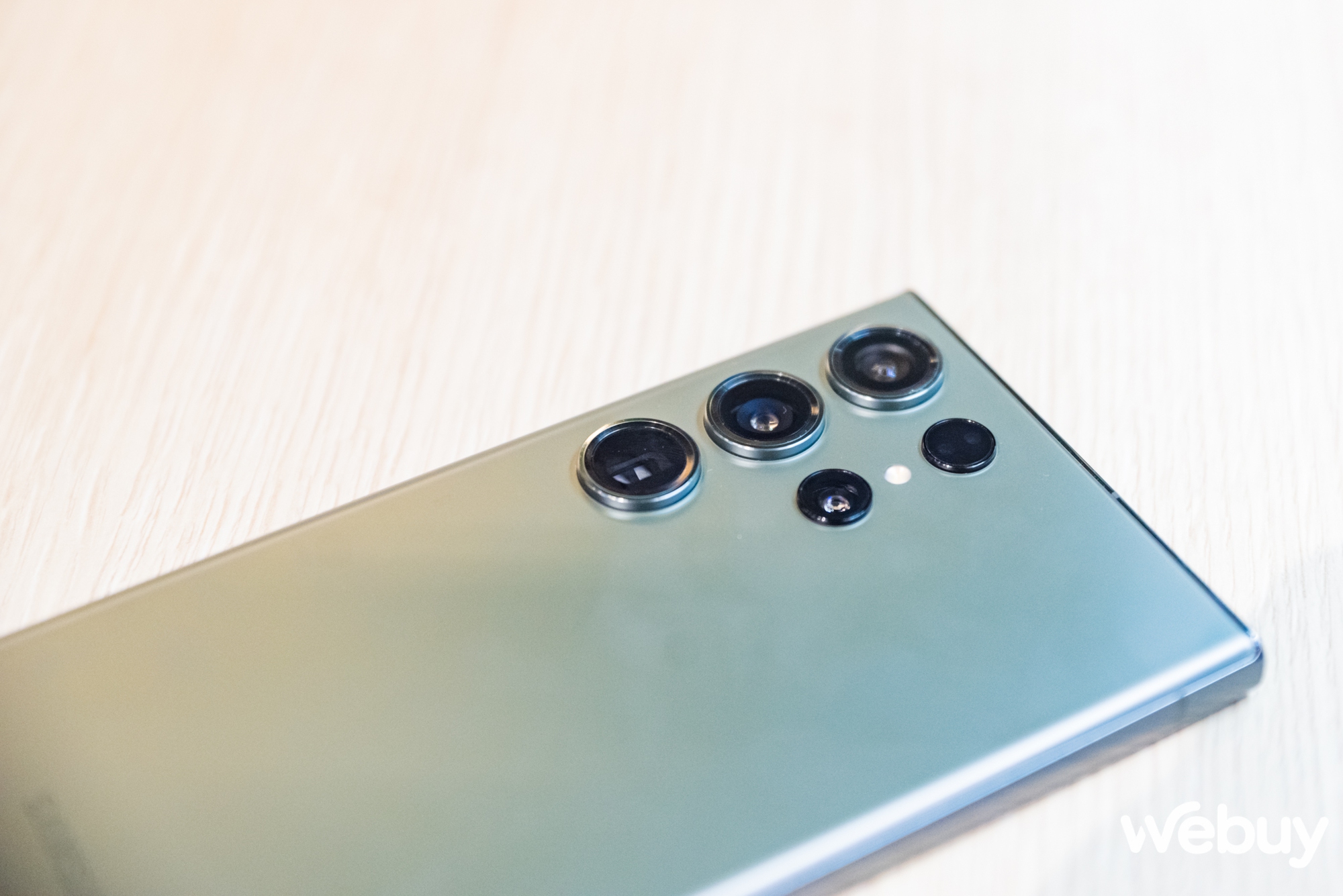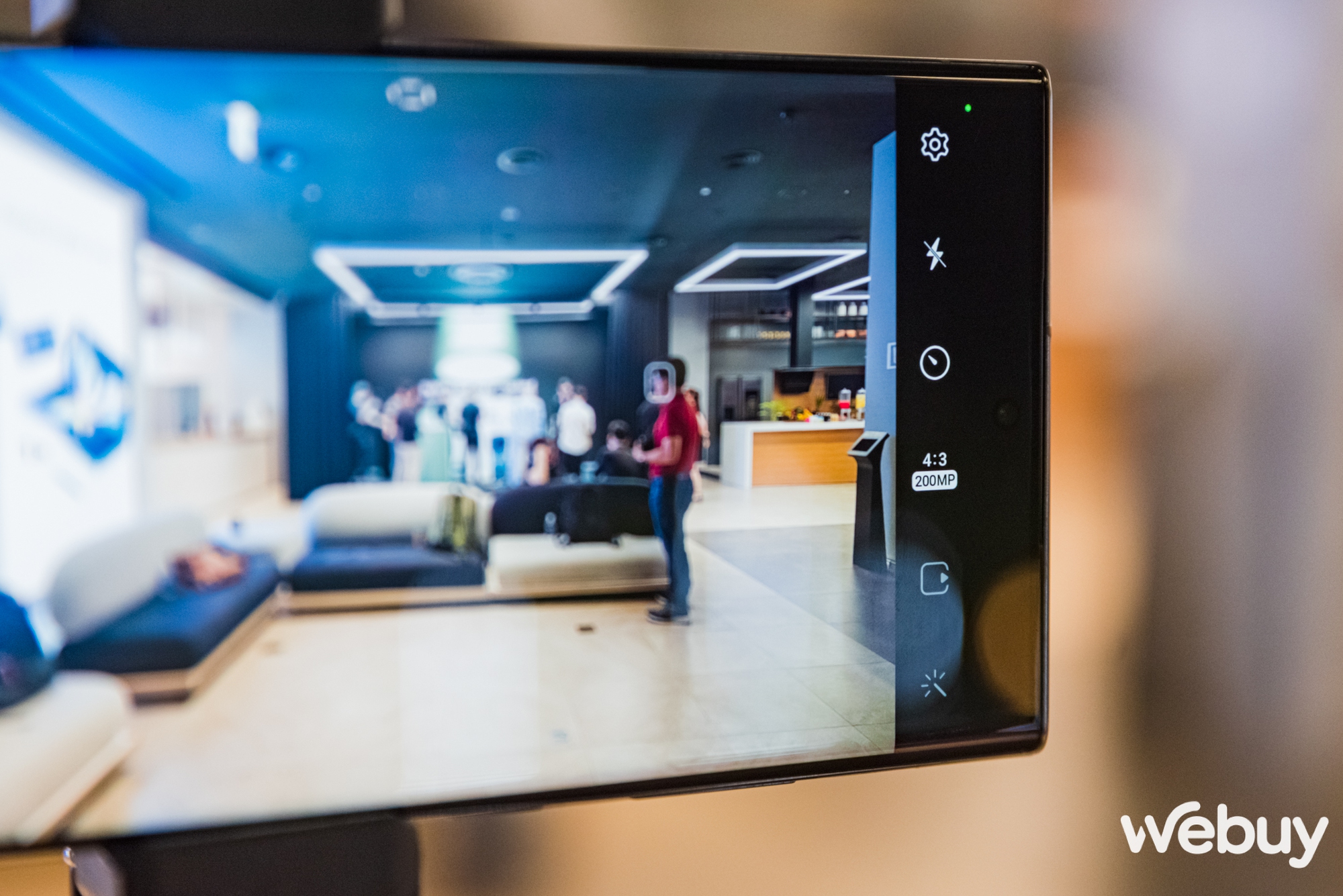 Samsung says the high-resolution sensor will deliver more detailed, sharper and more vivid images in well-lit conditions. Besides, the video recording ability is also enhanced with 8K 30 FPS format with up to 80-degree rotation angle.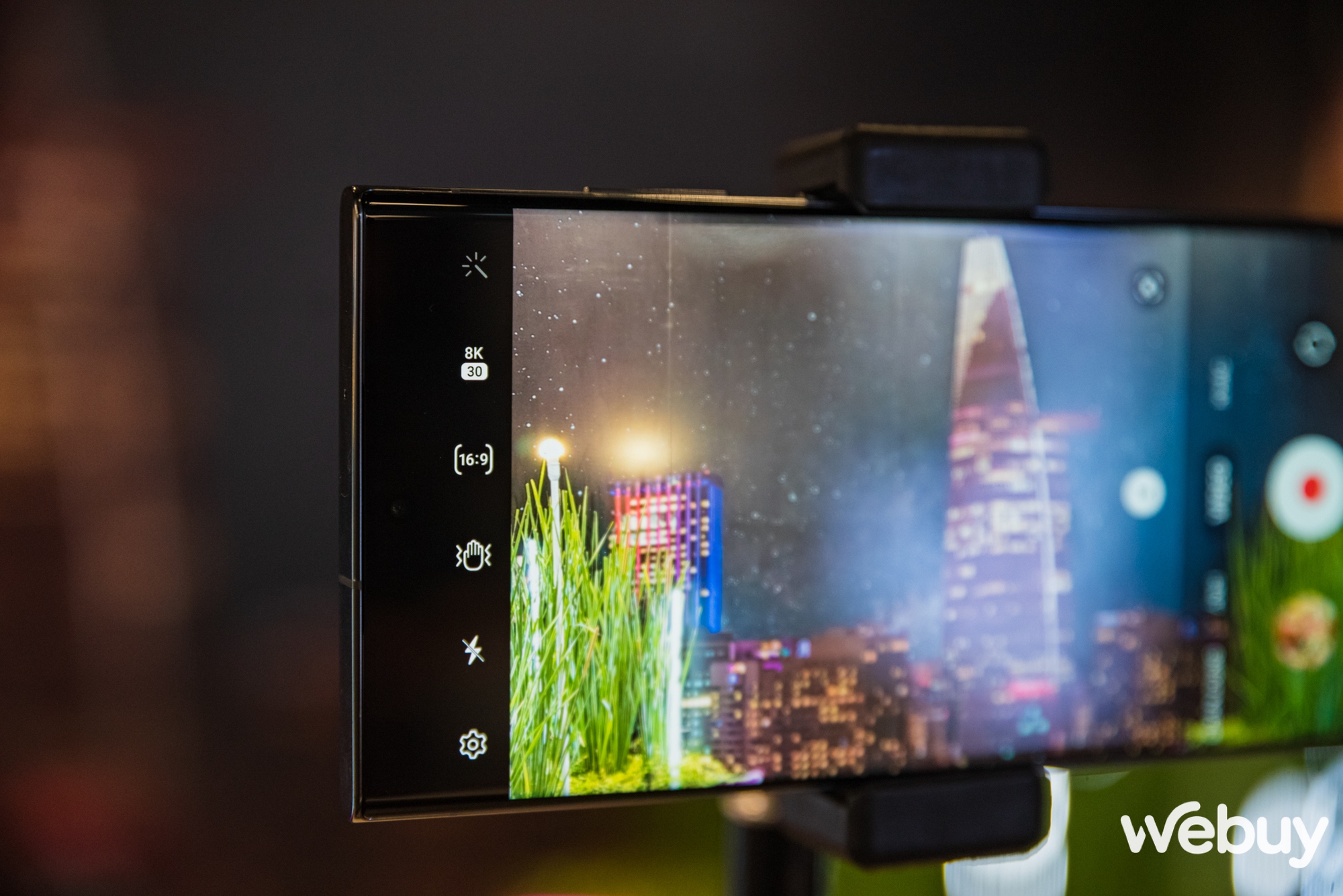 Nightography feature for night photography is also upgraded on this new version, allowing up to 16 pixels to become 1 larger pixel, helping to optimize light to enhance the photography experience in low light conditions. . In addition, the 12MP selfie camera on the Galaxy S23 Ultra has also been upgraded to take night selfies as well as night portraits combined with enhanced AI technology.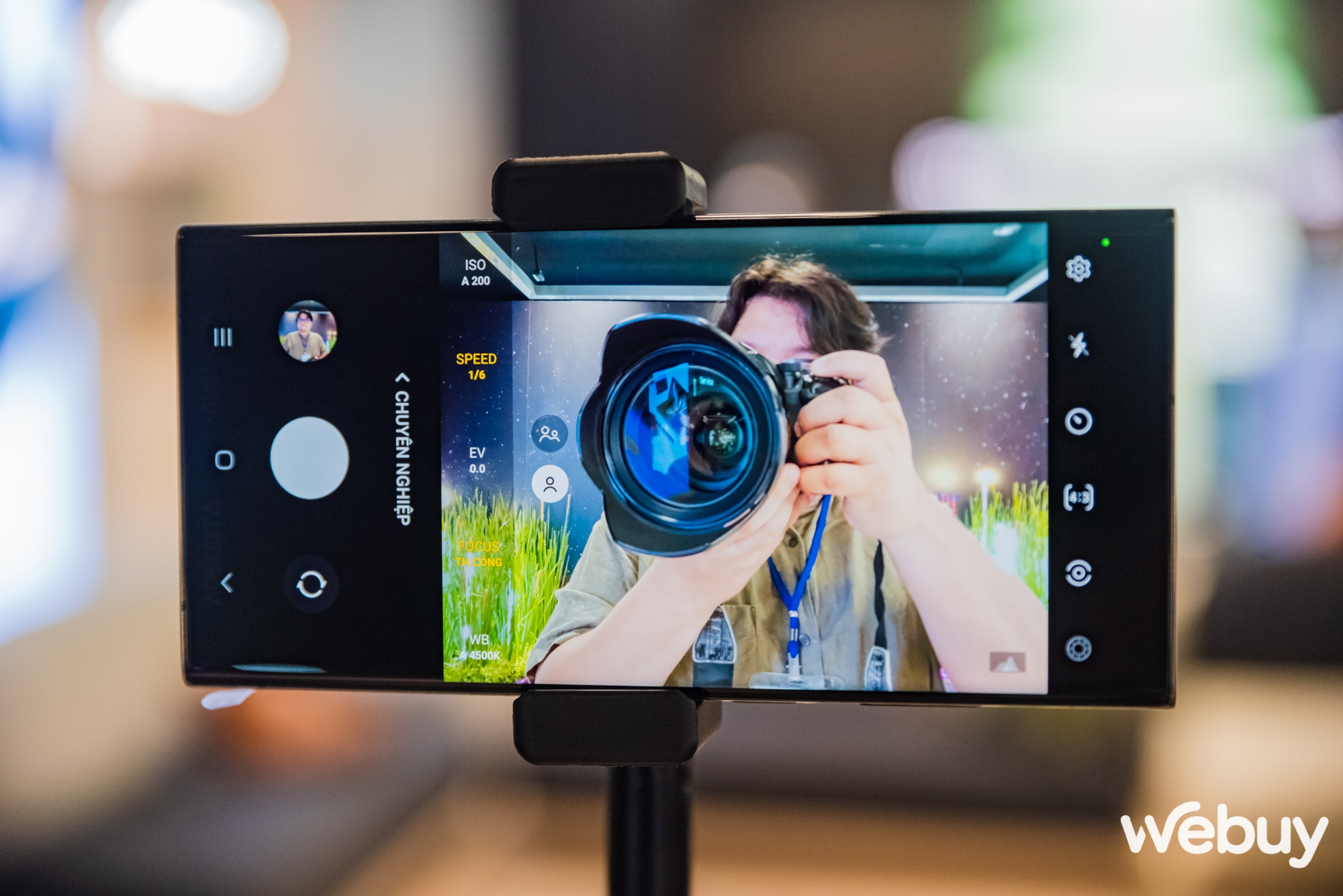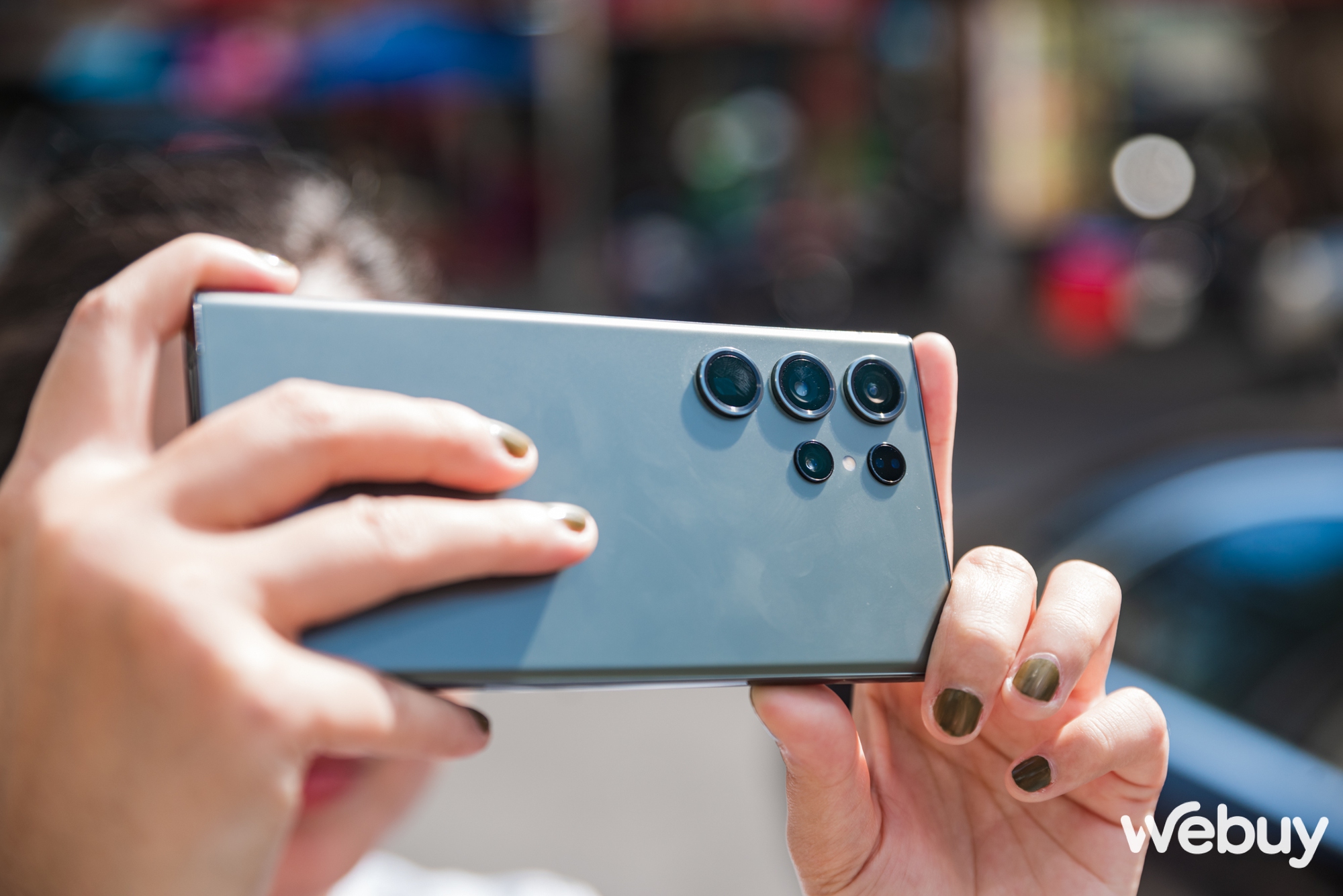 Video recording on the Galaxy S23 Ultra also gets better with upgraded VDIS image stabilization that enhances vibration reduction amplitude and intelligent AI that can recognize and sharpen subjects, minimizing graininess. In addition, Samsung also equips the Galaxy S23 Ultra with astrophotography mode using Hyperlapse or multi-layer double exposure to help users enhance their creativity.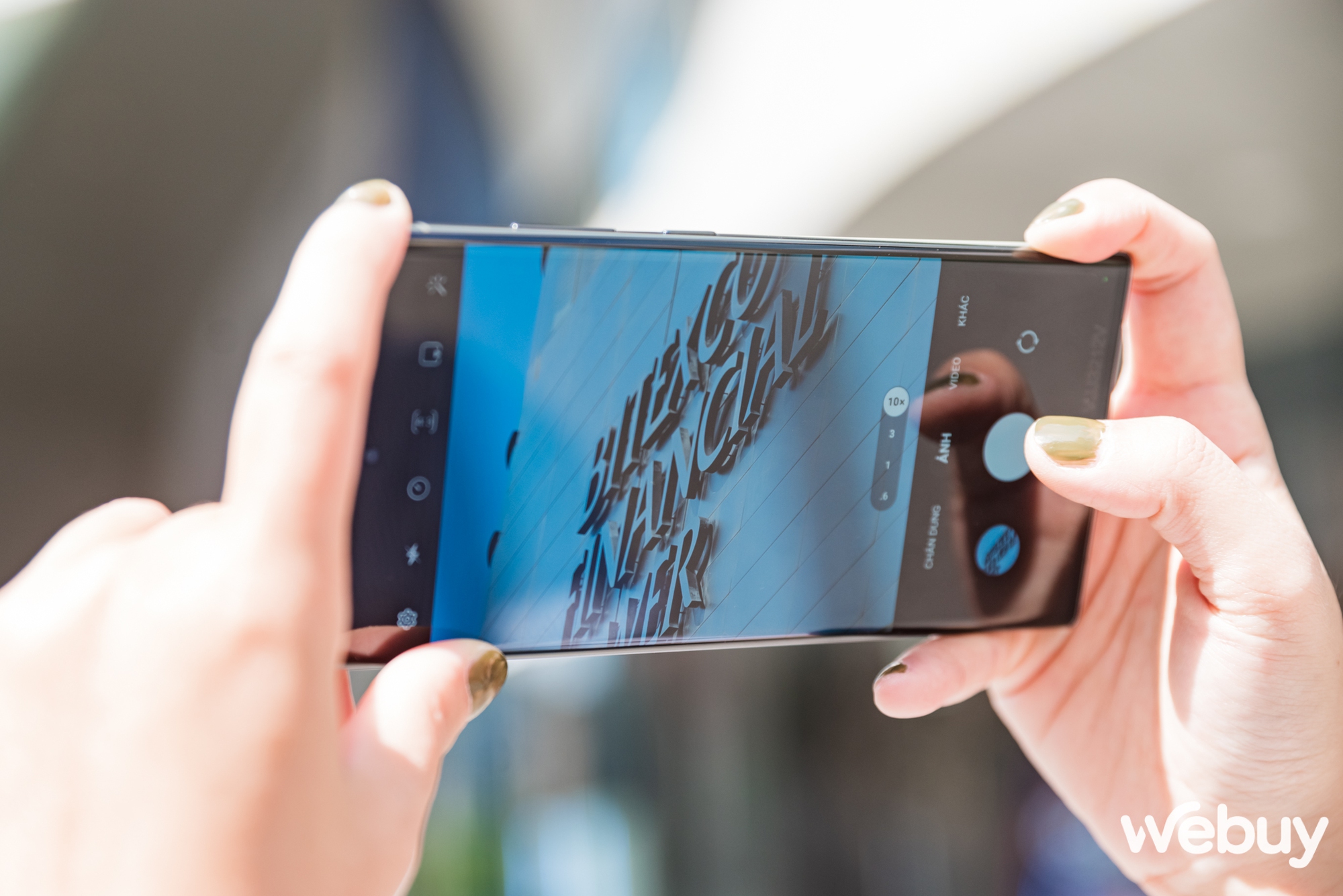 The device is still equipped with the Space Zoom 100x feature.
Besides, the professional mode can now capture 16bit RAW images and can work with the selfie camera as well. The camera assistant system is also integrated so that users can freely customize the features to their liking.
Powerful configuration with "private plot" chip
Galaxy S23 Ultra is equipped with the latest Snapdragon 8 Gen 2 processor from Qualcomm. According to Samsung, this chip is an optimized version for the Galaxy, like some versions on gaming phones, so it will help enhance processing performance better than the previous generation. In addition, to ensure cooling when operating this new chip, Galaxy S23 Ultra has been equipped with a vapor chamber cooling system with a larger area, 2.1 times larger than S22 Ultra.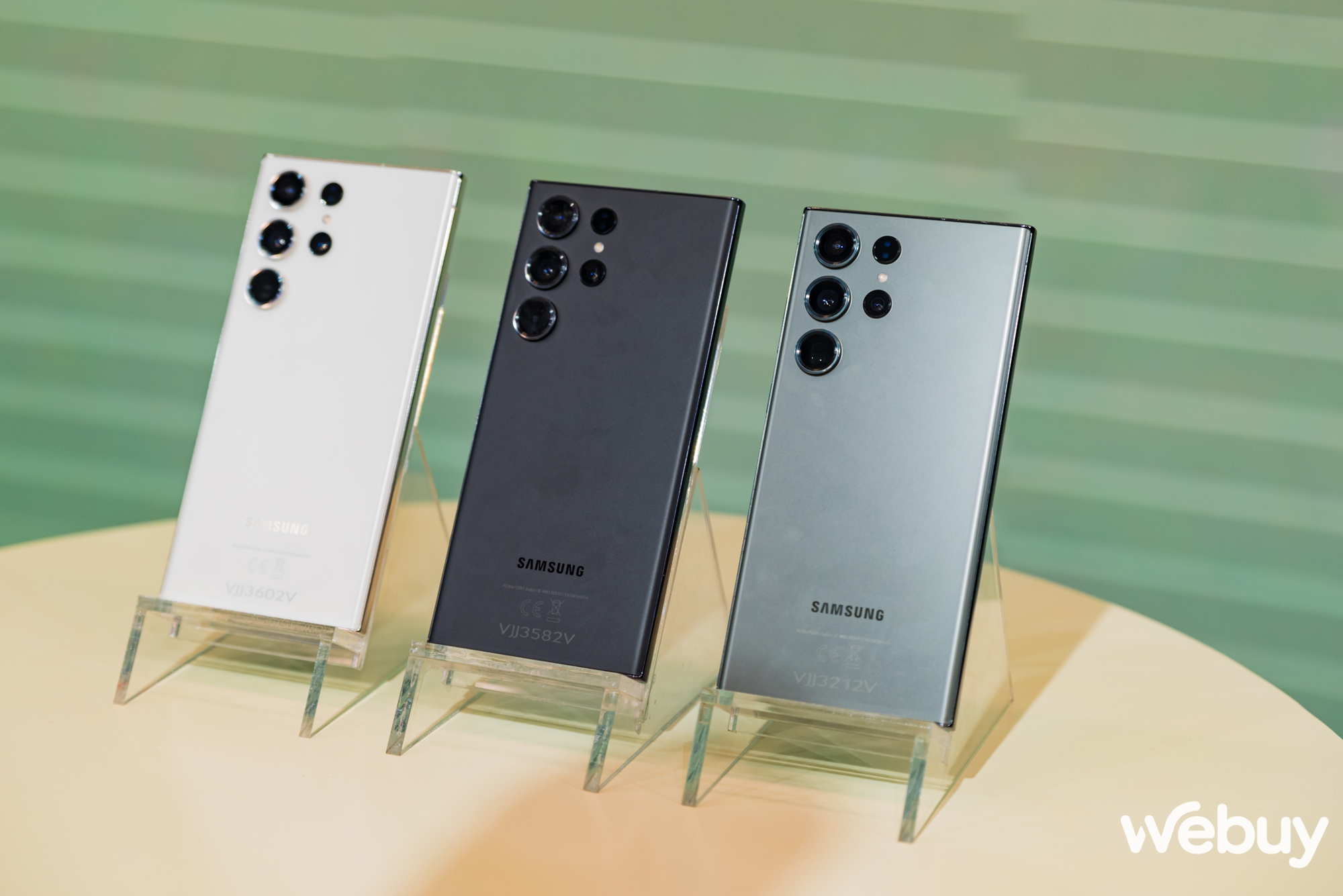 This year Galaxy S23 Ultra also no longer has a 128GB capacity version, but the lowest version is 256GB with 8GB of RAM. Besides, there are still 512GB and 1TB options with 12GB of RAM, meeting the maximum storage needs.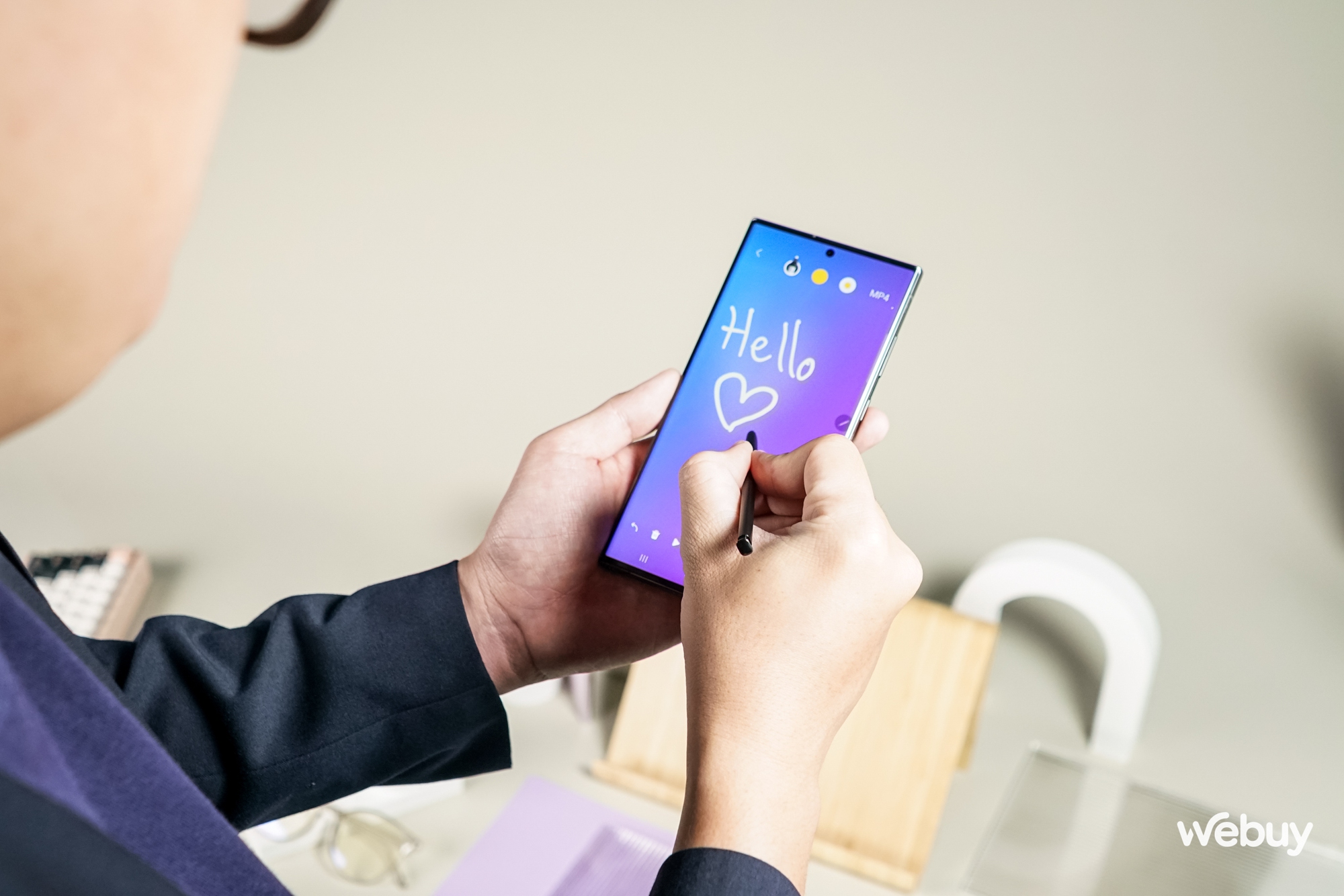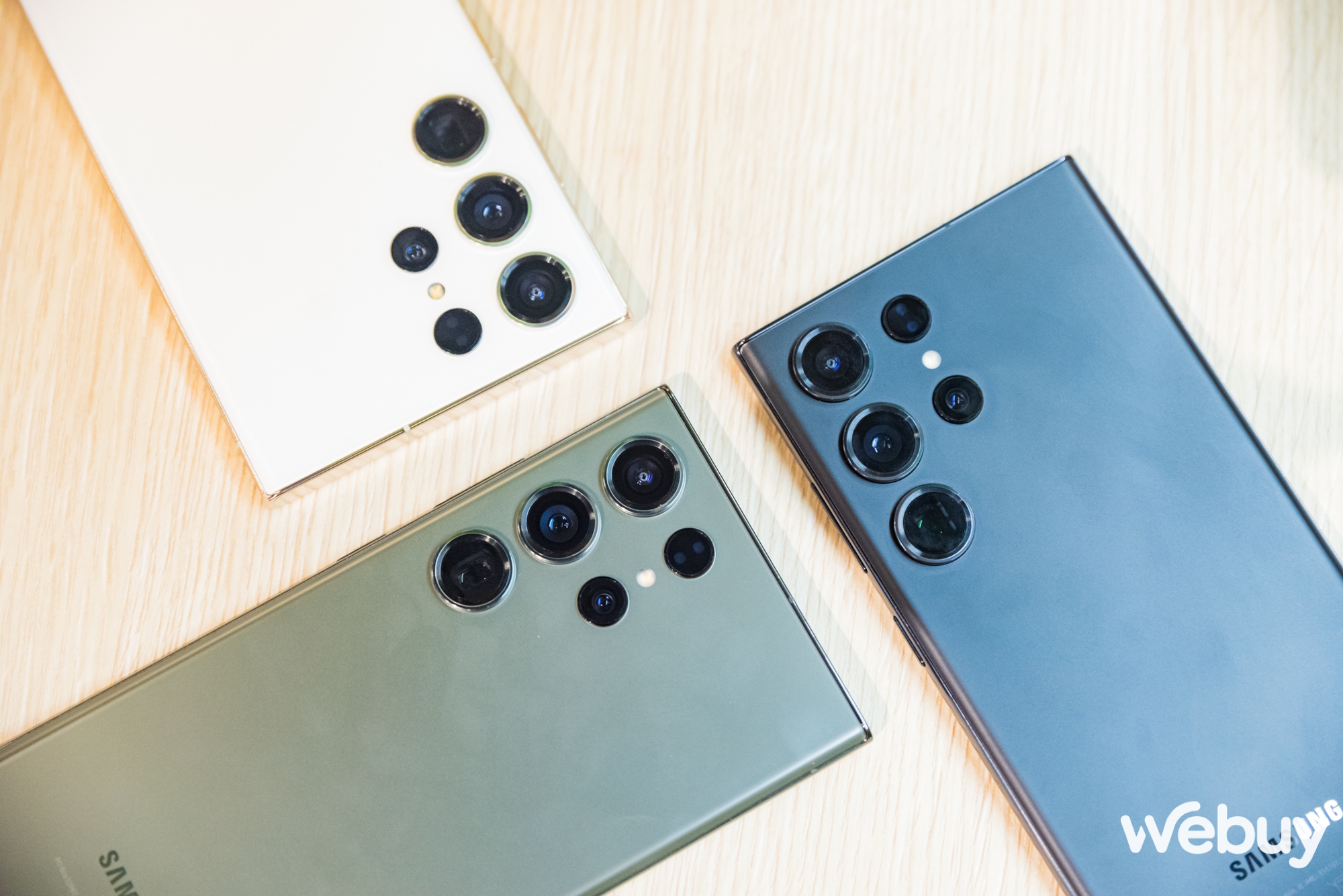 Galaxy S23 Ultra will still be equipped with a 5000mAh battery, 45W fast charging like its predecessor. At the same time, ONE UI 5.1 is pre-installed on this machine, integrating many more personalization features to enhance the smooth user experience.
Galaxy S23 Ultra will be sold for $ 1199 and for users to pre-order from February 2.