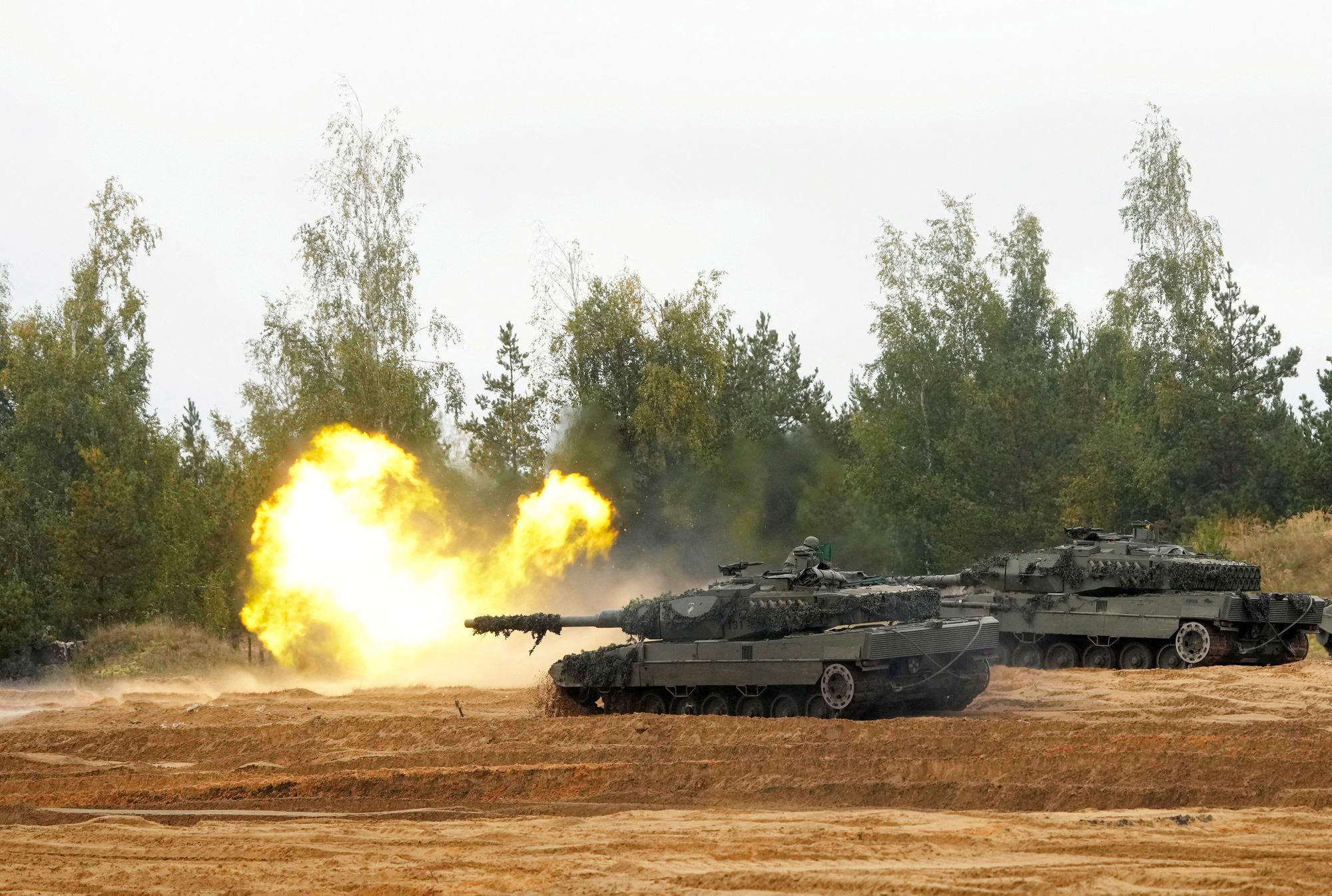 This week in Russia, there are two announcements of rewards for destroying Western tanks. January 31, Radio Russia Today reported that the governor of the Zabaikalsky region (eastern Russia), Alexander Osipov announced a reward for any soldier who captures a German Leopard tank in active condition in Ukraine.
Any soldier who captures a Leopard tank will receive a reward of up to 3 million rubles (nearly $43,000), destroying it for less than 1 million rubles (about 14,000 USD).
Successful capture of the American M1 Abrams tank will receive 1.5 million rubles (about 21,400 USD) and those who destroy this tank will receive 500,000 rubles (about 7,100 USD).
The Russian company Fores also offers a cash reward of 5 million rubles ($72,000) for the first soldiers to destroy or capture an Abrams or Leopard 2 tank in Ukraine.
On February 1, Kremlin spokesman Dmitry Peskov said that the Russian military will "burn" any Western tanks shipped to Ukraine, and the bonuses will be an incentive for Russian soldiers.
"This demonstrates the solidarity and desire of everyone to contribute, in one way or another, directly or indirectly, to the achievement of the goals of the special military operation," Peskov said. .
According to Reuters news agency, Western-made tanks are much more advanced than those used by Ukraine or Russia in the conflict.
Regarding the long-range weapons that are believed to be included in the upcoming military aid package from the US to Ukraine, the Kremlin does not appreciate it and thinks that they will only escalate the conflict.
"They will not change the situation. The special military operation will continue," Peskov said.
On January 31, two US officials told Reuters news agency that the upcoming $2.2 billion US military aid package is expected to include long-range missiles.
Long-range missiles will help Ukraine strike deeper into territory held by Russia. Kiev has previously vowed to retake all of its territory by force, including the Crimean peninsula that was annexed to Russia in 2014.
In addition, according to Peskov, Russian President Vladimir Putin has no plans to meet US President Joe Biden.