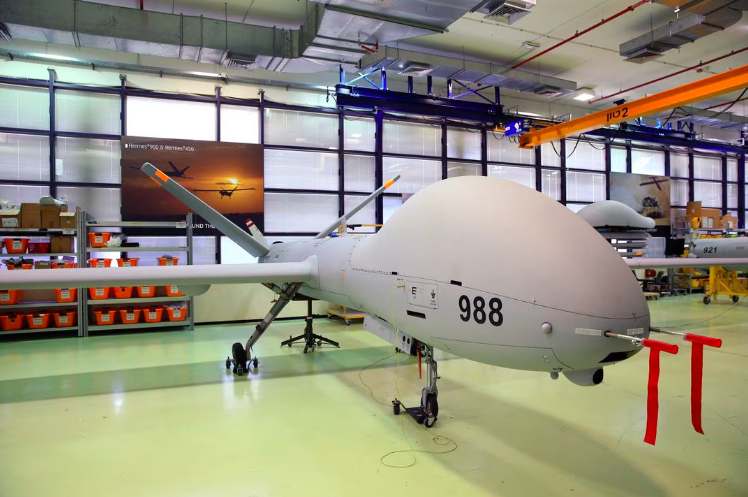 According to Reuters news agency on February 2, the Israeli military said that the country's largest armed drone model can carry a ton of ammunition.
After more than two decades of secrecy, in July 2022, Israel made public the existence of armed drones in its arsenal.
In November of the same year, an Israeli general detailed two corps operating these systems in combat.
The aforementioned armed drones are remotely controlled, performing bombing or surveillance missions before returning to the base. They are different from suicide drones (kamikaze).
Speaking to Reuters news agency recently, an unnamed senior Israeli military officer said that the country's armed drone fleet includes a Heron TP about the size of a passenger plane and a smaller Hermes.
In it, this officer information that Heron TP is "the heaviest drone in possession of the Israel Defense Forces (IDF), capable of carrying ammunition with a payload of about one ton".
Israeli manufacturers do not disclose the armed capabilities of these drones. Industry sources describe this as a secret policy of the Israeli Defense Ministry.
The officer said that any sales of Israeli bomber-capable drones would be between government and government only. All ammunition used for these drones is Israeli-made.
The bombs used by these drones are "free-falling and can reach the speed of sound". Such bombs would have no propulsion system, which produces noise and smoke.
The officer declined to provide details about the bomb. However, he said that by design, when an armed drone strikes, "no one will hear it, no one will see it coming".