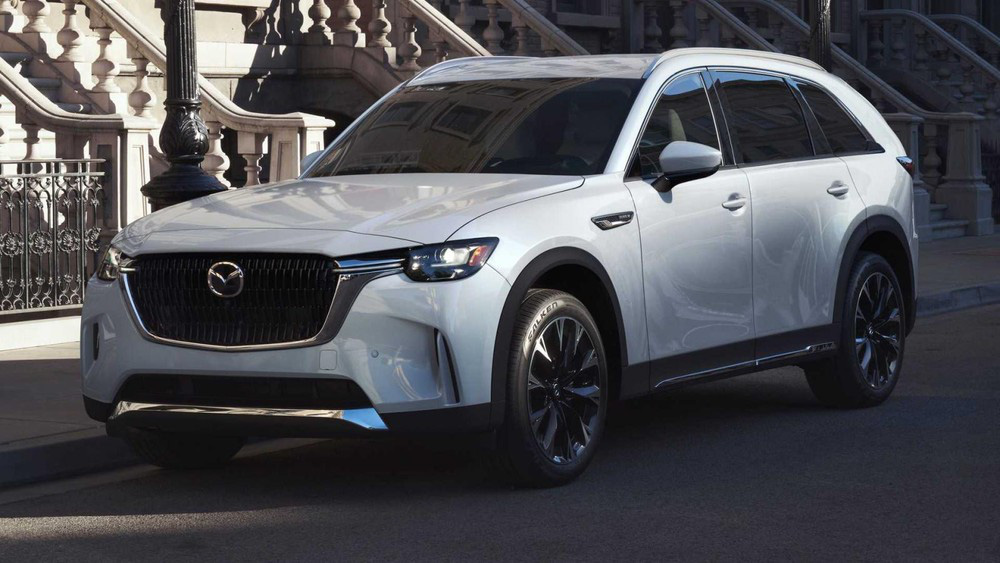 Mazda has launched the largest SUV "family" CX-90. The car is in the "Large Product" product range of the company, along with the CX-60, CX-70 and CX-80. In particular, the Mazda CX-90 and CX-70 will be mainly for the North American market.
That is a policy that can be regrettable, because the impressive point of the Mazda CX-90 is its focus on performance with 2 engine options. The first is a mild hybrid powertrain with a 3.3-liter inline-six turbocharger, producing 340 hp and 500 Nm of torque. The electric motor is placed between the engine and the 8-speed automatic transmission. Mazda says this is the company's most powerful engine at the moment.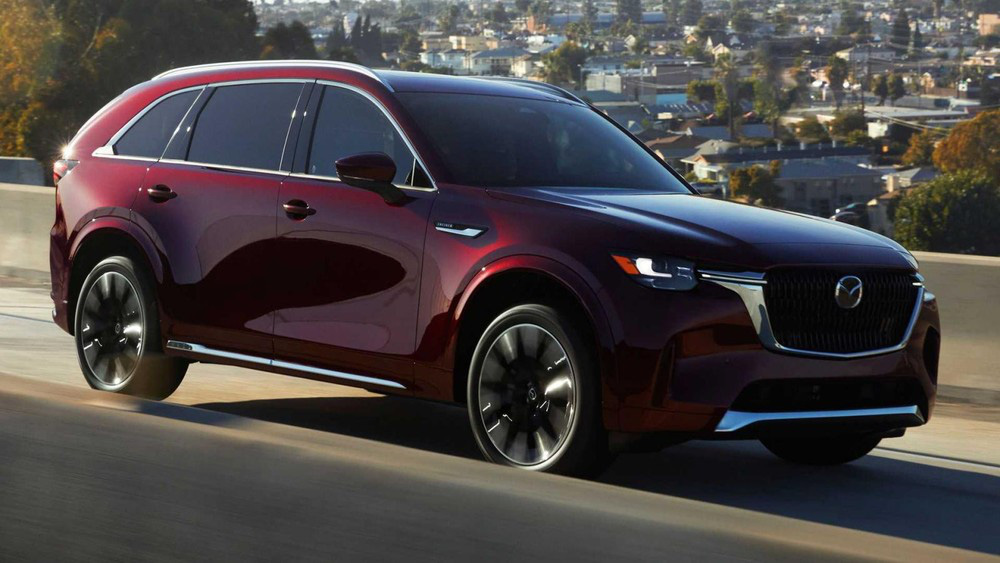 The second option is a plug-in hybrid (PHEV) engine, using a 2.5L 4-cylinder petrol engine and electric motor, a 17.8kWh battery and an 8-speed automatic transmission, providing 323 horsepower and torque. maximum torque of 500 Nm.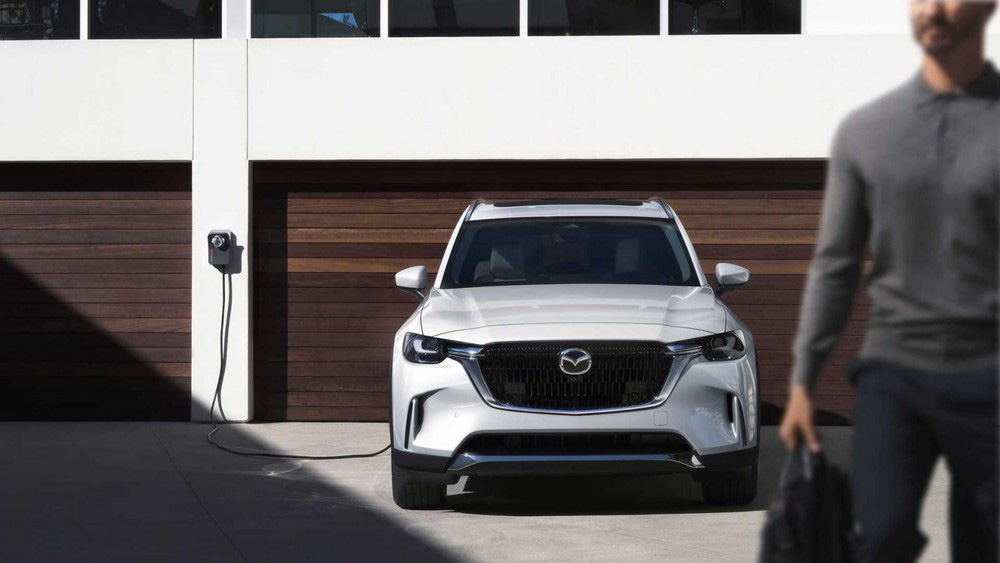 Thanks to all-wheel drive and a new chassis, the Mazda CX-9 promises a sporty driving experience.
In particular, the electronic control system Kinetic Posture Control borrowed from the MX-5 Miata sports car can adjust the braking force when cornering to increase agility. This technology is quite similar to F1 technology on McLaren cars, which has been banned because it can help drivers reduce nearly half a second of running per lap.
From the outside, the Mazda CX-90 makes many people think of the "junior" CX-60. The car remains faithful to the curves running along the length of the body and limiting angular details.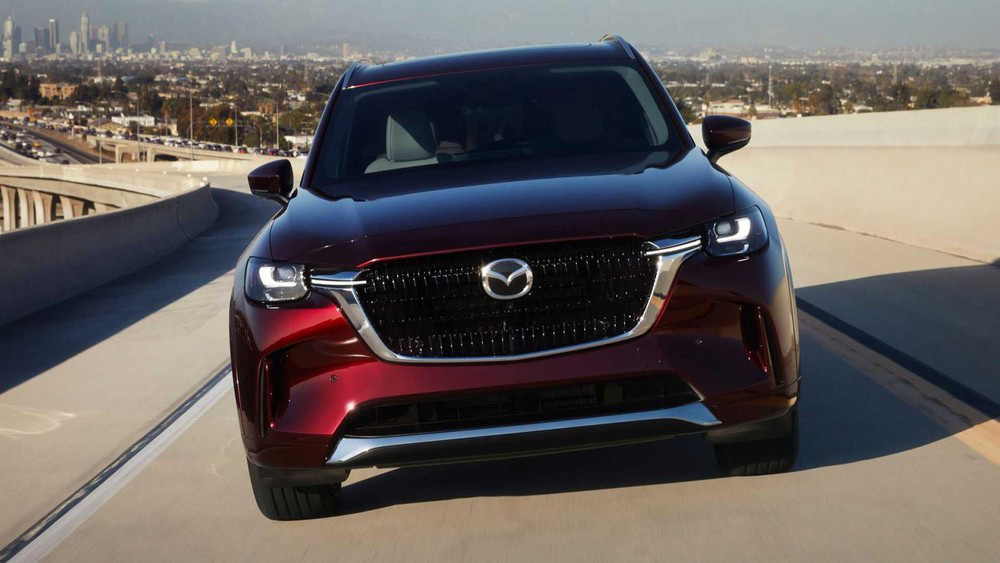 The front end stands out with a large black grille surrounded by a chrome border. On either side of the grille is an LED cluster surrounded by L-shaped positioning lights. The front bumper is integrated with large air vents and is also surrounded by chrome rims.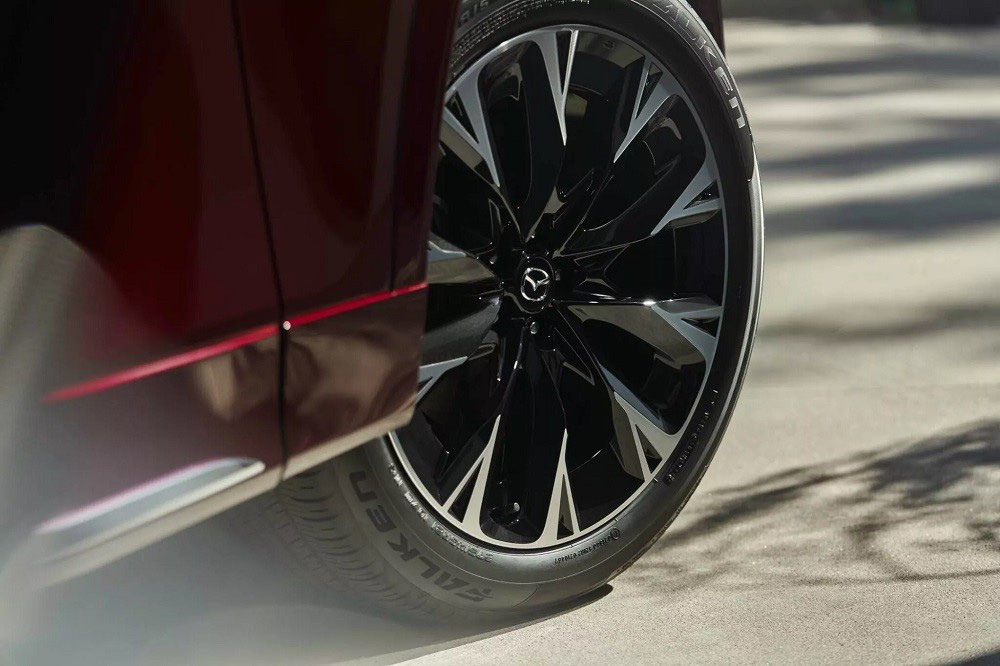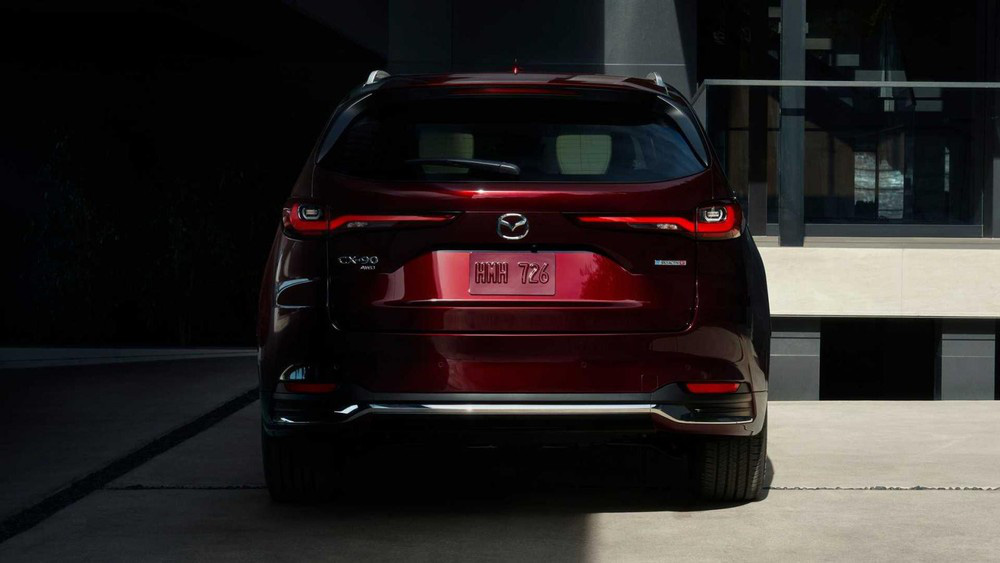 The interior of the Mazda CX-90 is elegantly designed with leather and wood materials. This large SUV model uses a 12.3-inch central screen, integrated with panoramic view technology to support parking. Not stopping there, Mazda also integrates many Type-C charging ports inside the CX-90, even in the 3rd row.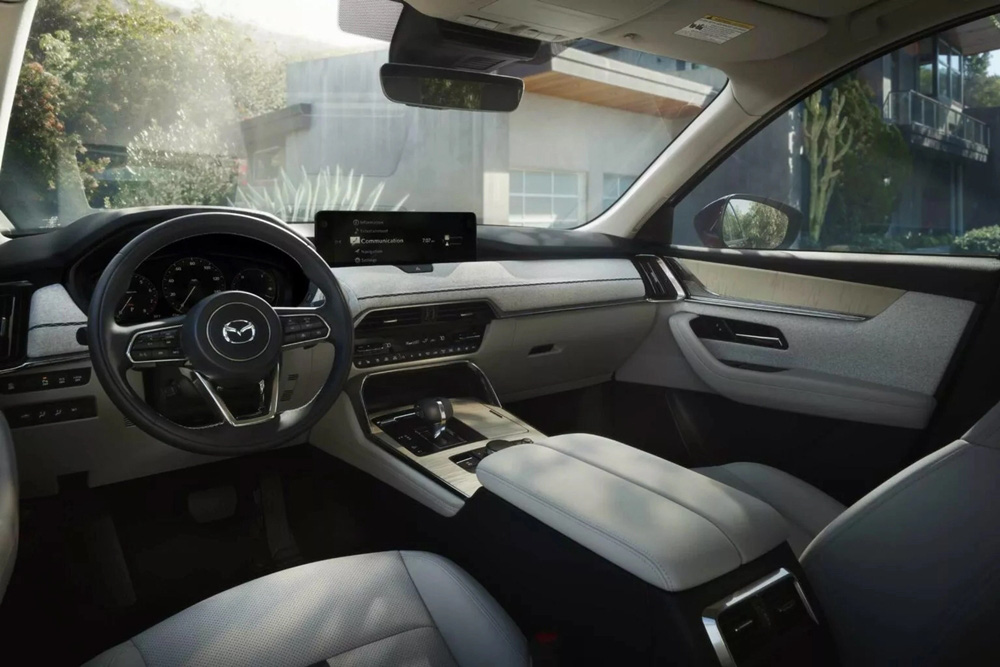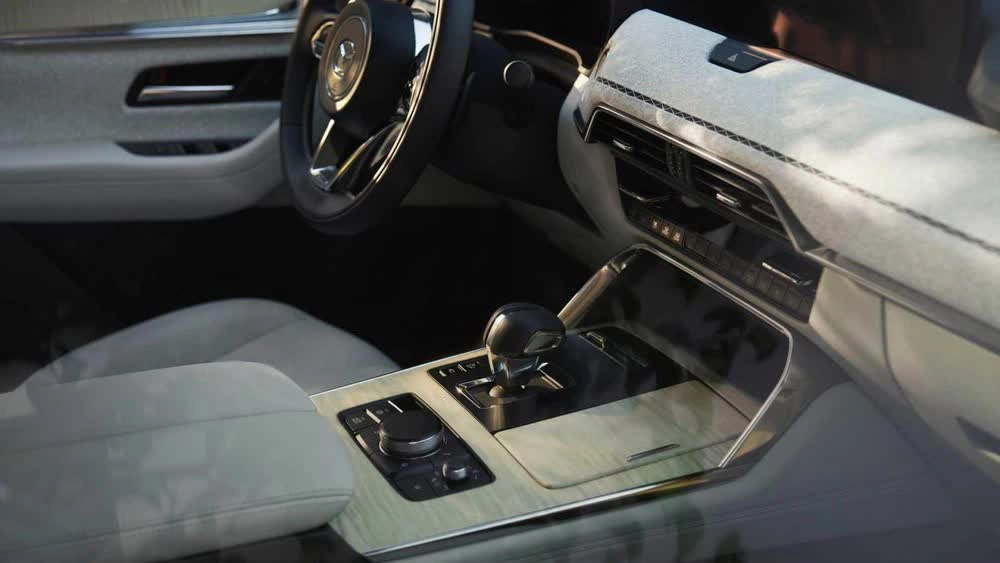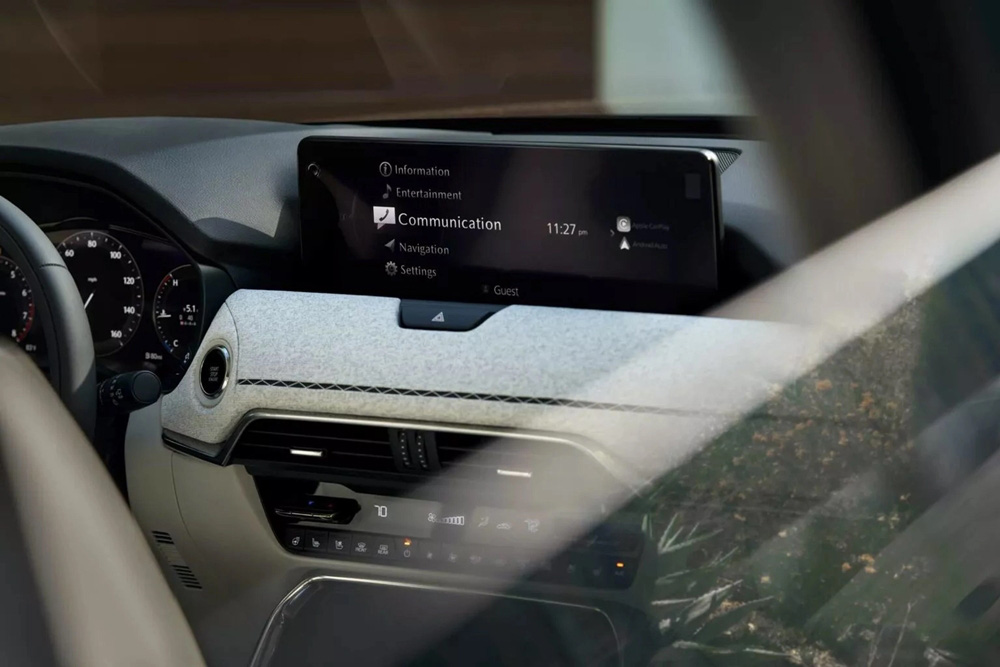 Plenty of midsize SUVs are on sale in the world right now, but the Ford Explorer seems to be the clearest competitor, thanks to its popularity and rear-wheel drive platform.
Currently, the company has not announced the price for the Mazda CX-90. But it won't be until the spring, early 2024, that the car can appear at the door.