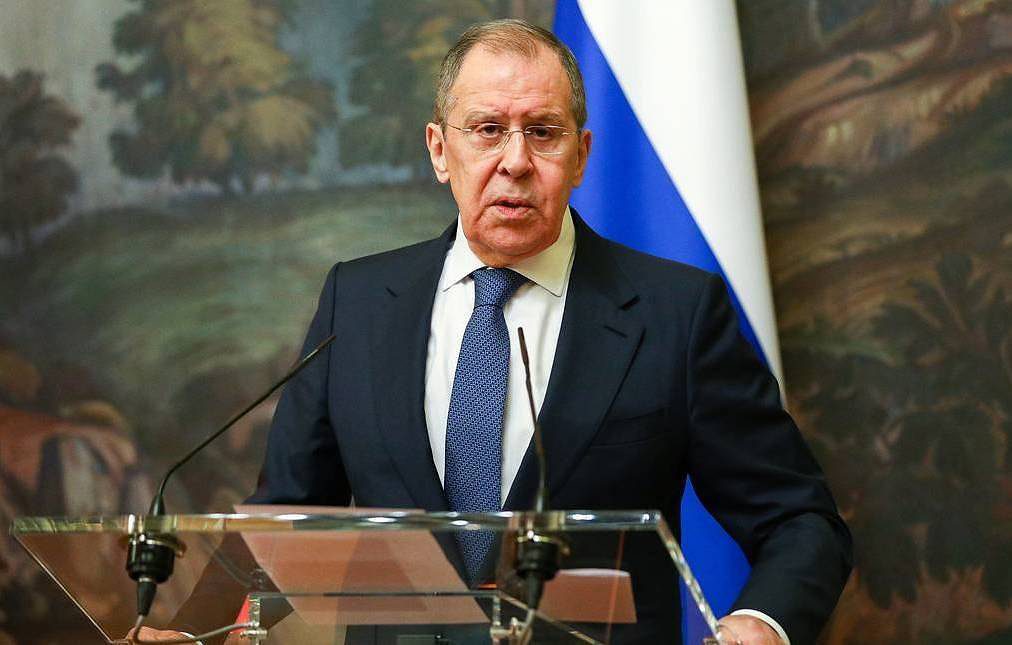 In an interview with Russian television, Lavrov said that everyone wants the conflict in Ukraine to end, but Western support for Kiev is "playing an important role" in how Russia approaches the campaign. country's military, according to Reuters news agency.
Foreign Minister Lavrov stated that Russian forces will respond to the West's transfer of long-range weapons to Kiev by trying to push Ukrainian forces away from Russia's borders to create a safe buffer zone.
"We are currently trying to push back the artillery of the Ukrainian army to a distance that no longer poses a threat to our territory. The greater the range of weapons supplied to Kiev, the more we have to push them back from the territories that are part of our country," Lavrov said.
This week, two US officials told Reuters news agency that Washington is preparing a new $2.2 billion military aid package for Ukraine that is expected to feature long-range missiles for the first time.
Lavrov also said that the West is lying about Russia's refusal to negotiate on Ukraine. He accused the West of trying to turn Moldova, Georgia and the former Soviet states in Central Asia against Russia.
On January 23, Lavrov also said that Russia was ready to negotiate with Ukraine in the early months of the war, but the US and other Western countries advised Kiev not to do so.
Meanwhile, the US and other Western countries argue that Russia is not serious about negotiations to end the war.
In his latest statement, the Russian diplomat also accused the US of being directly involved in the explosions that severely damaged the Nord Stream gas pipelines under the Baltic Sea last year.
Earlier, President Vladimir Putin said that the priority of the Russian military now is to ensure that Ukrainian forces do not have the opportunity to bombard Russian border areas.
Austria expels 4 Russian diplomats
In another development, Austria's Foreign Ministry announced on February 2 that it had expelled four Russian diplomats for their behavior incompatible with international agreements. They did not provide details, but according to Reuters news agency, Austria's reasons are often cited in espionage cases.
Two of the four Russian diplomats were declared unwelcome by the host country (personae non gratae) and had to leave Austria by February 8. They are working at the Russian Embassy in Austria. The other two work for the Russian mission to the United Nations in Vienna.