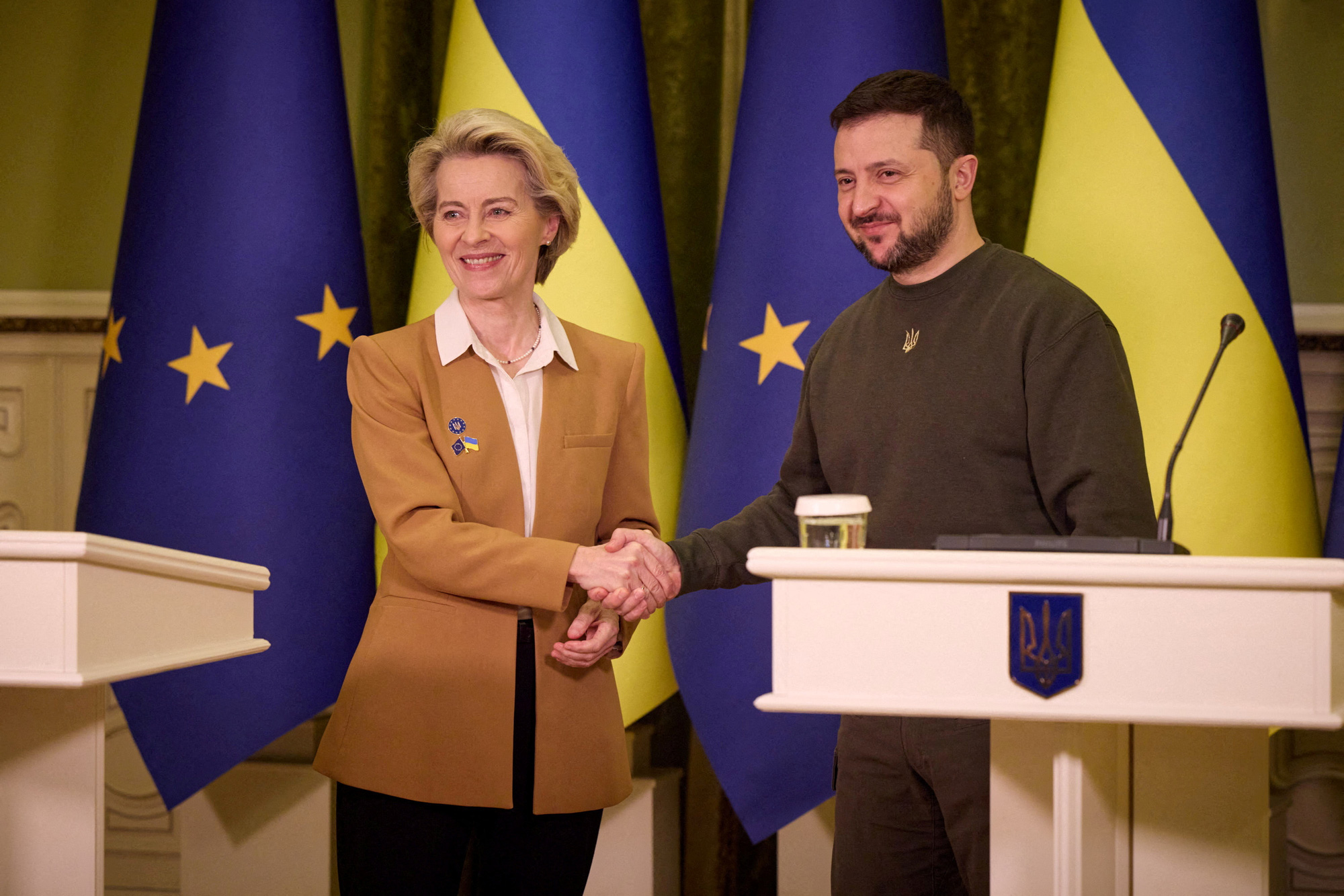 EU supports Ukraine without wavering
On February 2, before the EU-Ukraine summit meeting on February 3, Ukrainian President Volodymyr Zelensky held a press conference with representatives of the European Union (EU) in Kiev. At the meeting, Mr. Zelensky called on the EU to have more sanctions against Russia.
Speaking at a joint press conference in Kiev with Ursula von der Leyen, president of the European Commission, Zelensky said that the pace of the EU's sanctions campaign against Russia had "slowed down a bit" and needed to be ramped up. .
Ursula von der Leyen said that the EU plans to punish Russia with new sanctions in the context that there are just over three weeks left, exactly one year before Russia opens a special operation in Ukraine.
"We will offer our G7 partners (the group of 7 countries with the largest developed economies in the world, including France, Germany, Italy, Japan, the US, UK and Canada) an additional price ceiling with Russian petroleum products," she said.
"By February 24, exactly one year since hostilities began, we aim to apply the 10th package of sanctions against Russia," von der Leyen said at a press conference with Ukrainian President Volodymyr. Zelensky.
She said the current sanctions were "eroding" the Russian economy and "putting back Russia's economy by a generation". She estimates that the current oil price ceiling alone costs Russia about 160 million euros a day.
According to Interfax news agency, on February 2, the Russian Defense Ministry said that its forces defeated the Ukrainian army around the settlement of Vasylivka in the Donetsk region of Ukraine. The settlement is located north of Bakhmut, which has been at the center of intense fighting for months.