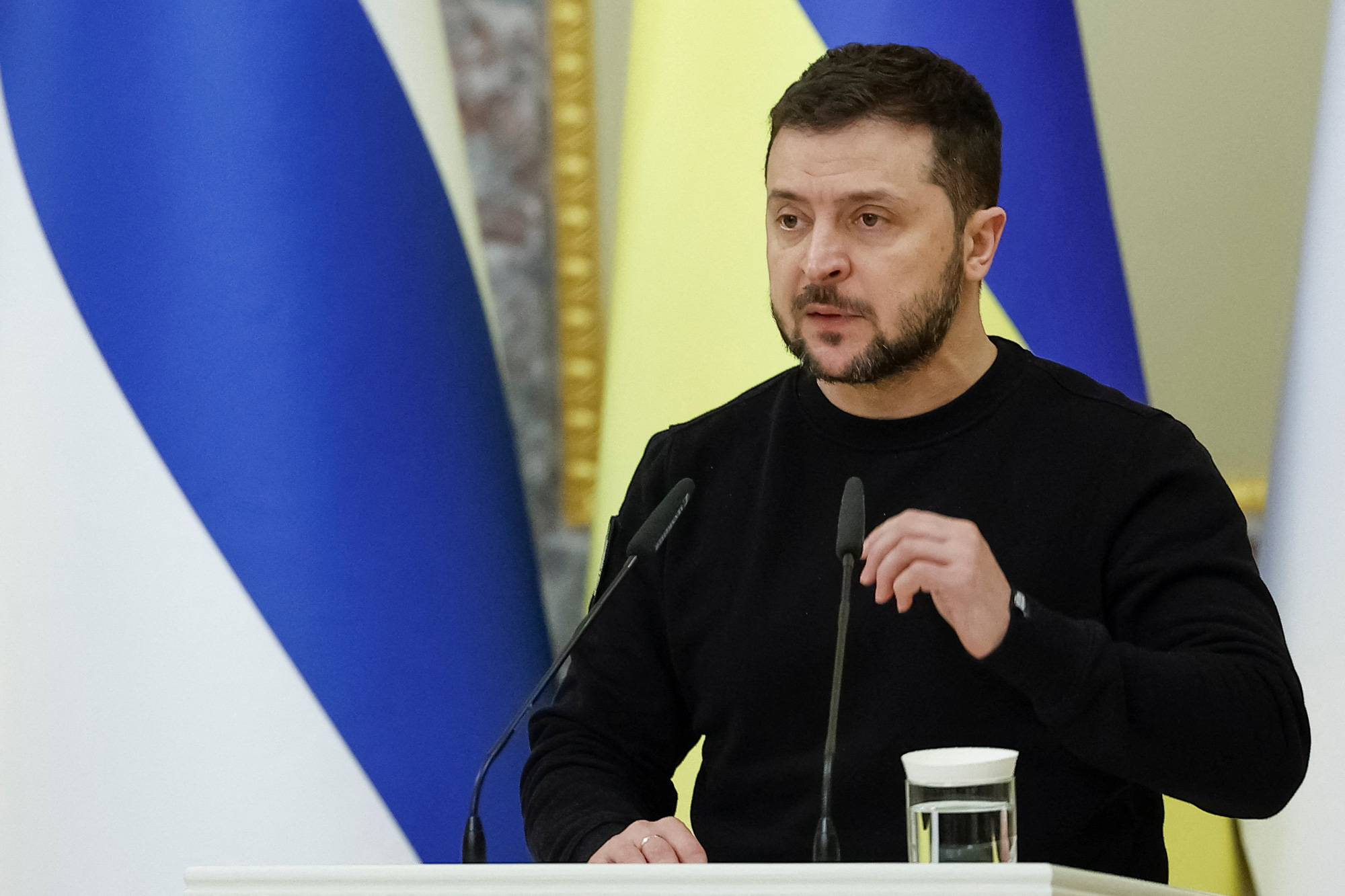 According to Reuters news agency, the SBU's latest move is part of an effort to tackle corruption and meet Western standards for eliminating bribery for Ukraine.
The SBU said the prostitution ring was led by officials from the Immigration Bureau of the national police force. This agency is usually responsible for protecting the rights of evacuees.
The SBU also recorded images of uniformed officers raiding a building and arresting several men in the room, as well as large amounts of cash and images of young women sitting on sofas.
"These senior officials oversee a wide-ranging 'protection' scheme for prostitution in Kiev and other regions," the SBU said in a statement. That activity generates a monthly income equivalent to more than $1.3 million.
The prostitution ring targets women between the ages of 18 and 30 "in a vulnerable emotional state". The SBU said victims were sent to customers in Ukraine and abroad, with fees ranging from $20 to $270 for service.
Ukraine's efforts to fight corruption
In a video address, President Volodymyr Zelensky thanked the security services for their "quick response to these embarrassing developments".
On February 1, Ukrainian authorities raided the home of an influential billionaire.
Separate raids were carried out at the Tax Office and the home of a former interior minister, two days before Kiev held a summit with the European Union (EU).
Ukraine is trying to show that it is working to crack down on chronic corruption in its country. And Kiev sees the upcoming summit as key to its hopes of joining the bloc.
Kiev also began a political reshuffle, in which more than a dozen officials were laid off or fired.
Recently, Mr. Zelensky pledged to do more to ensure the clean operation of the government, especially the Ministry of Defense.
According to the United Nations, Russia's "special military operation" has displaced more than 7 million people from Ukraine, although nearly half have since returned home.