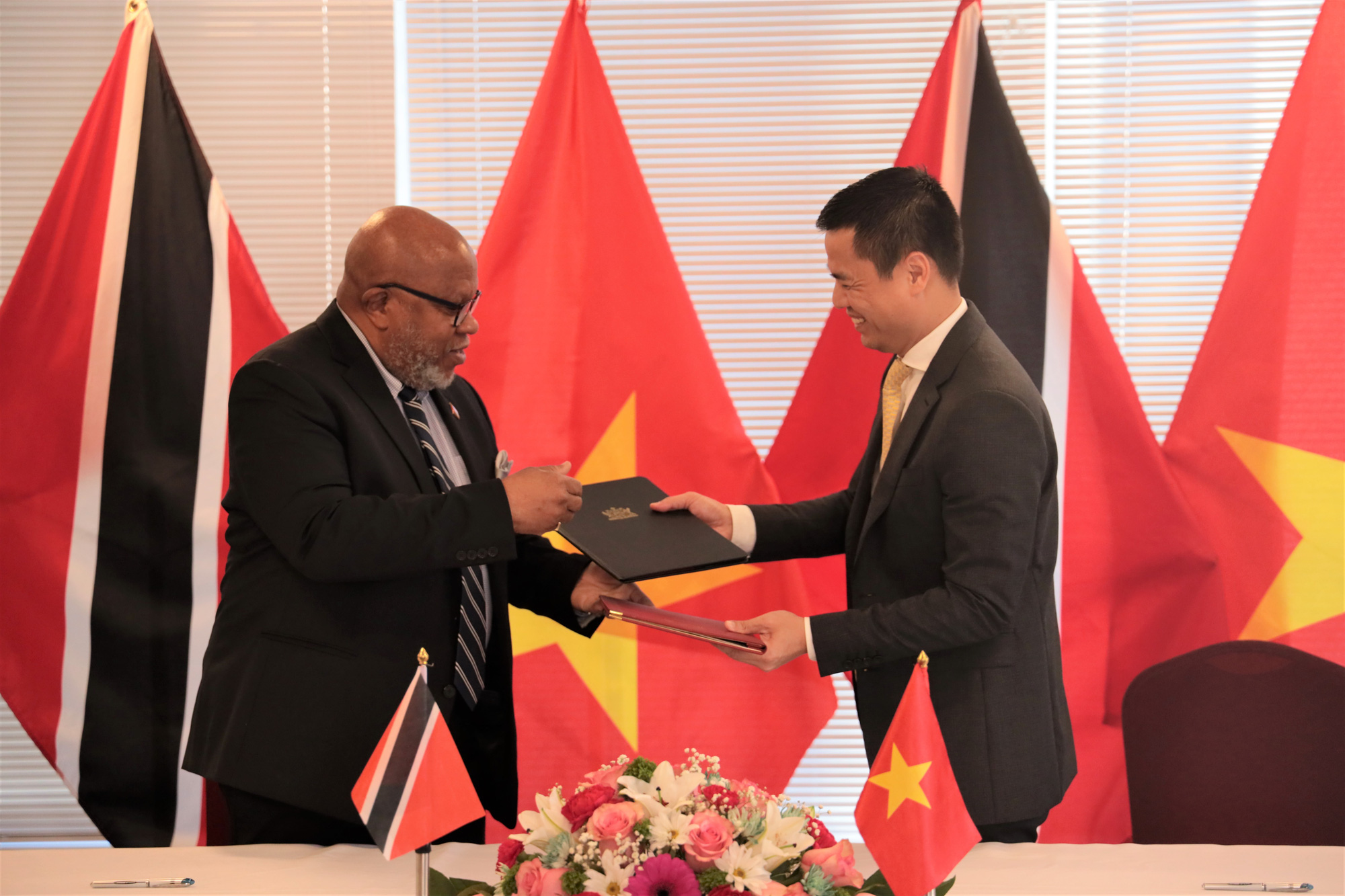 According to information from the Ministry of Foreign Affairs, the signing ceremony of a joint communiqué establishing diplomatic relations between Vietnam and Trinidad & Tobago took place at the United Nations headquarters in New York (USA) on February 1.
Ambassador Dang Hoang Giang, Head of the Vietnam Delegation to the United Nations and Ambassador Dennis Francis Smith, Head of the Trinidad & Tobago Delegation, signed on behalf of the two Governments.
Accordingly, the two sides agreed to exchange diplomatic representatives at the ambassadorial level in accordance with the 1961 Vienna Convention on Diplomatic Relations.
On the same day, the text of the joint communique was sent to United Nations Secretary-General Antonio Guterres for circulation as an official document and notification to the member states of this organization.
With the establishment of diplomatic relations with Trinidad & Tobago, Vietnam has official diplomatic relations with all 35 countries in the Americas and 192 countries in the world.
Among these are 190/193 UN member countries, thereby continuing to demonstrate the foreign policy of diversifying and multilateralizing international relations, attaching importance to developing relations with Latin America and the Caribbean.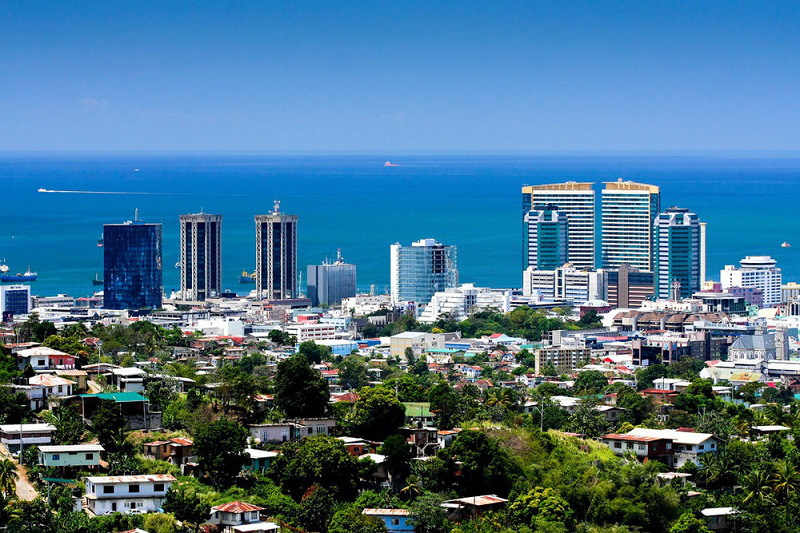 Trinidad & Tobago admire Vietnam
On the occasion of the signing ceremony, Ambassador Dang Hoang Giang had an exchange with Ambassador Dennis Francis Smith about measures to promote cooperation between the two countries.
The two sides affirmed that this is a memorable first step, opening the multifaceted cooperation relationship between the two countries.
Ambassador Dennis Francis Smith said Trinidad & Tobago is an island nation with strong economic potential with the third largest GDP in the Caribbean.
He also expressed his impression of Vietnam's heroic history as well as achievements in construction and development. Therefore, establishing diplomatic relations with a self-reliant country and a reliable partner like Vietnam is a milestone in the foreign policy of Trinidad & Tobago.
The two ambassadors agreed to continue sharing information to explore the strengths and potentials of cooperation between the two countries, especially in the fields of oil and gas exploitation, tourism and agriculture. The two ambassadors also affirmed to strengthen close coordination at the United Nations and other multilateral forums.
Trinidad & Tobago, officially the Republic of Trinidad & Tobago, is an island nation consisting of two main islands with the same name and more than 20 other small islands. The country has a total area of ​​more than 5,100 square kilometers2the population in 2022 is estimated at 1.4 million people.
According to the International Monetary Fund, the nominal GDP of Trinidad & Tobago in 2022 is estimated at 22 billion USD, GDP per capita is close to 18,000 USD.