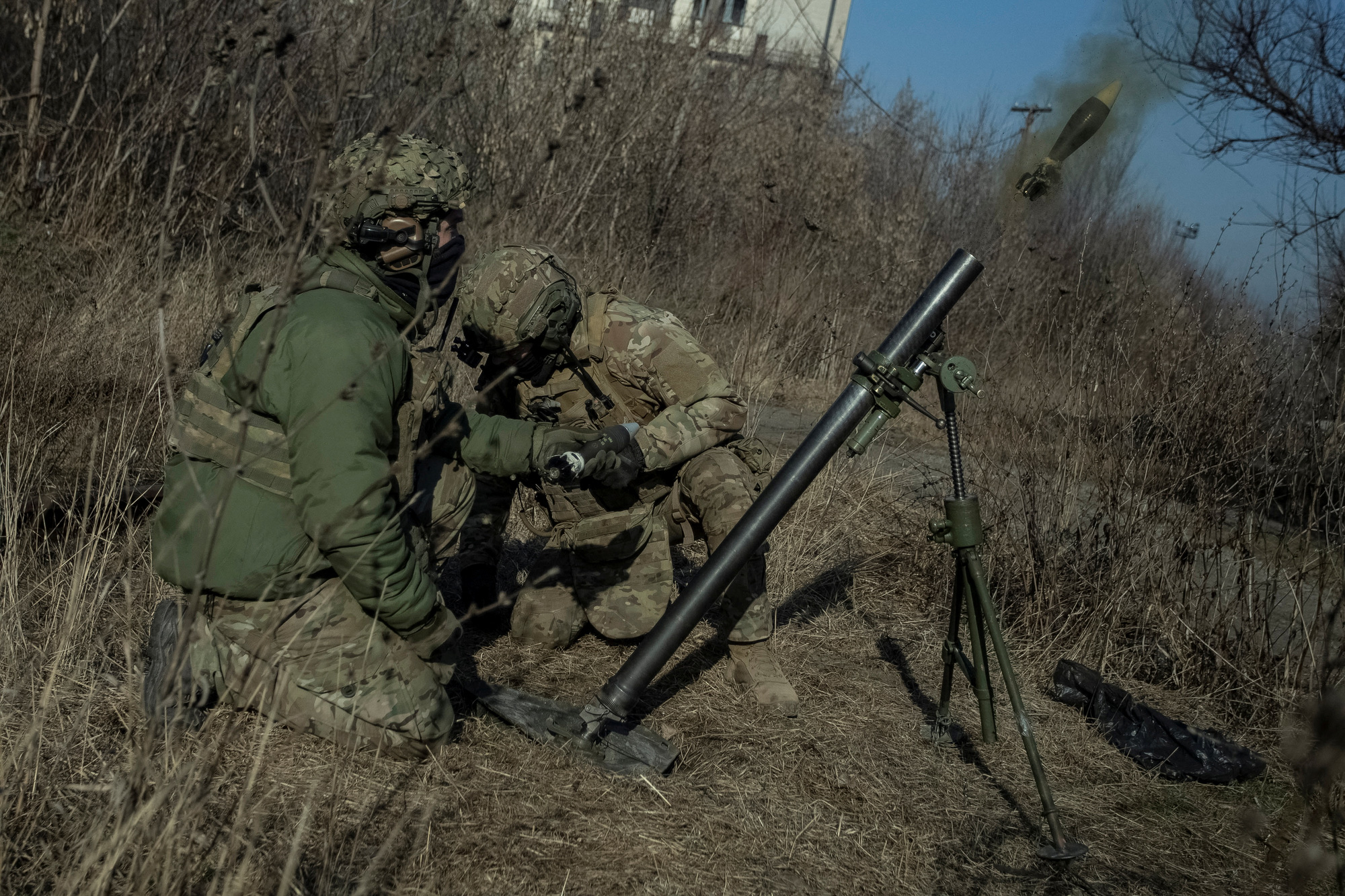 The next 6 months are important for Ukraine
* CIA director says next six months will be critical for Ukraine. William Burns, Director of the US Central Intelligence Agency (CIA) William Burns, said on February 2 that the intelligence agency assessed that the next six months would be a "critical period" for Ukraine in its war against Russia. Reuters news agency.
In a related development, Russian Defense Ministry spokesman Igor Konashenkov said on February 2 that Russian forces attacked 78 Ukrainian artillery units at various positions in the past day, according to Tass news agency.
Meanwhile, Ukrainian President Volodymyr Zelensky warned that Russia was consolidating its forces for a new offensive.
* Ukraine investigates high-ranking military officials on suspicion of corruption, strong hand with "inside enemies". On February 2, Ukrainian officials said that Ukrainian authorities were investigating senior military officials in two separate suspected corruption cases.
This is part of a campaign to crack down on misconduct ahead of talks with European Union (EU) leaders, according to Reuters news agency.
The EU considers dealing with corruption one of its requirements for Ukraine to join the 27-member bloc, a process that takes years.
The two sides are scheduled to meet in Kiev on February 3, and this is also a symbolic trip of EU leaders to highlight support for Ukraine on the one year anniversary of the Russian-Ukrainian conflict.
"We are continuing the fight against our internal enemies," Ukrainian President Volodymyr Zelensky said in a video address late on Monday, expressing gratitude to "all those involved. to clean up our country".
* The US temporarily continues to exempt Chinese medical goods from tariffs. On February 2, the US Trade Representative said the US would temporarily extend tariff exemptions on some medical products from China, while it solicits public opinion on whether to continue. tax exemption or not.
The tax exemption applies to 81 medical care products and this measure comes from the US fight against the COVID-19 epidemic. The USTR said the tax exemption was originally scheduled to expire on February 28, 2023, but will now last until mid-May, according to AFP news agency.
* China built a ground station in Antarctica to observe the ocean. TheoGlobal Times On February 2, China Aerospace Science and Industry Corporation (CASIC) will build a ground station in Antarctica to support a network of ocean observation satellites to promote marine economic development. High Quality.
CASIC will build a ground station at the Zhongshan research facility, one of China's two permanent research stations in Antarctica, after winning a bid of 43.95 million yuan ($6.53 million).
Launched the first maritime satellite in May 2002, China has so far sent a total of 8 satellites into space to observe the color, temperature, parameters of the ocean as well as resources and ecosystems. of the coastal regions. This is useful for monitoring natural disasters at sea, exploiting marine resources and developing marine economy.
However, China's global network of ground stations to support its growing number of satellites, and its space ambitions have alarmed some countries. that it could be used for espionage. China has denied the allegation, according to Reuters news agency.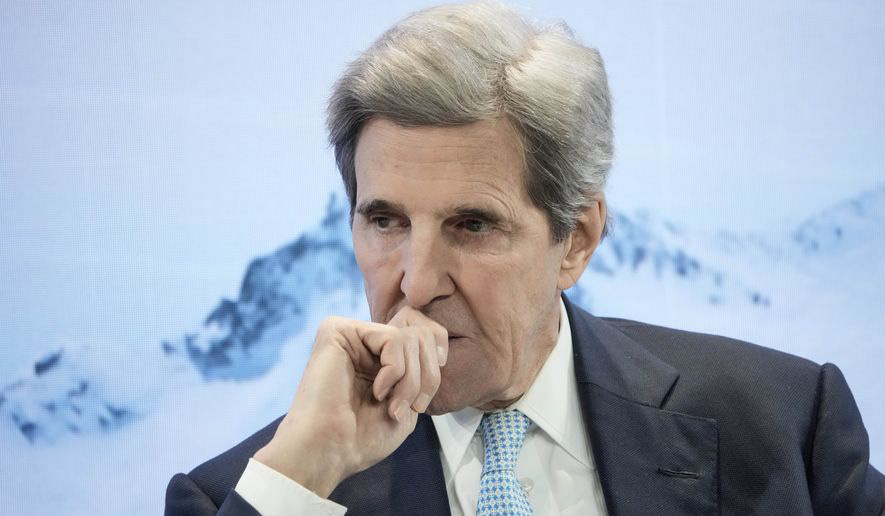 Republicans in the US House of Representatives Investigate John Kerry
* US House of Representatives investigating climate envoy John Kerry. On February 2, the House Oversight Committee opened an investigation into the tenure of John Kerry, US President Joe Biden's special envoy on climate, because of national security concerns related to climate change. Mr. Kerry's environmental talks with China and activists, according to the newspaper The Washington Times. The investigation was initiated by Republican congressman and committee chairman James Comer.
* Israel, Sudan announced an agreement to normalize relations. On February 2, the Israeli Foreign Ministry said that Israel and Sudan had completed an agreement to normalize relations, which is expected to hold a signing ceremony following the transfer of power from the military to the civilian government in Khartoum. , the capital of Sudan, according to Reuters news agency.
Sudan's foreign ministry earlier said that the deal was agreed during Israeli Foreign Minister Eli Cohen's visit to "move towards the normalization of relations between the two countries".
* It is reported that the FBI will search the home of former US Vice President Mike Pence. February 2, newspaper Wall Street Journal Citing sources familiar with the matter, the US Federal Bureau of Investigation (FBI) is expected to search the home of former US Vice President Mike Pence in Indiana for more classified documents in the coming days. The US Justice Department is in talks with Mr. Pence's legal team about scheduling a search.
Recently, American politics has heated up because of the discovery of secret documents related to former President Donald Trump and President Joe Biden. In January, Mr. Pence's attorney, Greg Jacob, revealed that classified documents were also found at Pence's home in Indiana and that he turned them over to the FBI.
* Amazon employees in Spain go on strike over warehouse closure. According to Reuters news agency, employees at a logistics center of technology company Amazon (USA) on the outskirts of Barcelona, ​​Spain protested on February 2, and this is the second day they go on strike indefinitely. because Amazon plans to close this company warehouse and move employees to other provinces.
Rest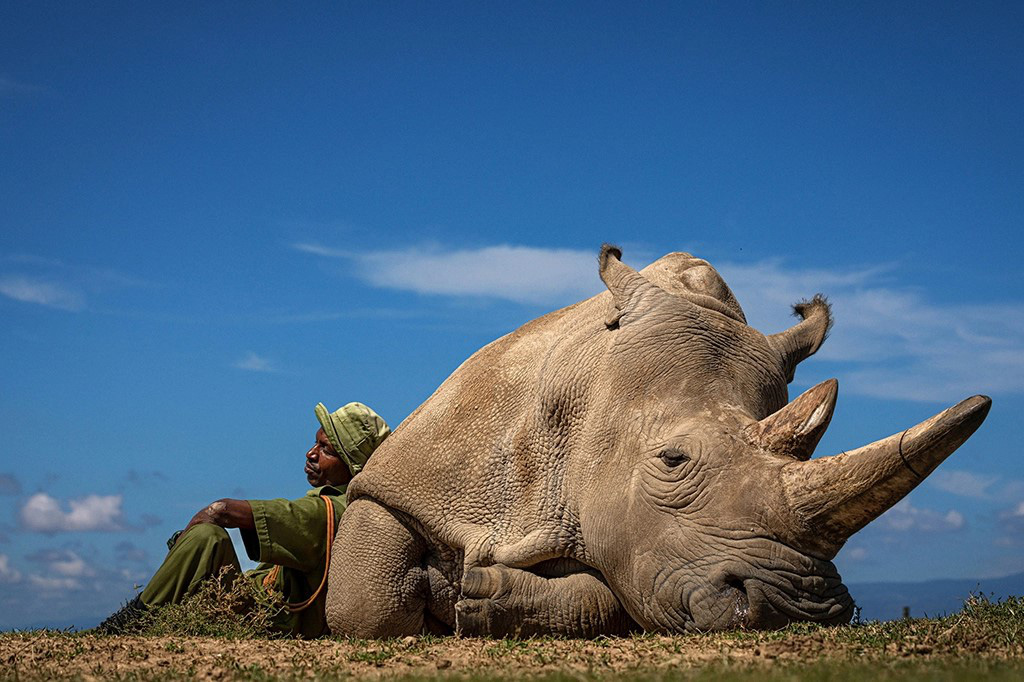 In this photo, people and rhinos rest peacefully leaning against each other to take a nap. The extremely impressive moment was recorded by Matjaz Krivic, a Slovenian photographer – Photo: TPOTY