On February 3, China's Foreign Ministry confirmed that a hot air balloon that had been hovering over the US for the past several days belonged to China.
Hot air balloon "stray"?
Beijing insists it was a civilian research balloon and that its entry into US airspace was a "stray incident".
China's Foreign Ministry stressed that it "regrets" the incident, does not want to infringe on any sovereign country, and will coordinate with the US to "appropriately handle it".
Even so, this explanation does not seem to assuage anger and concerns in the United States.
US Secretary of State Antony Blinken postponed a visit to China scheduled for this weekend after the incident, according to ABC News on the evening of February 3 (Vietnam time).
Citing well-informed sources, ABC News said the postponement of the trip was to avoid the incident casting a gloomy shadow on the trip, which was widely expected to improve US-China relations.
Bloomberg news agency on the same day on February 3 also cited sources with knowledge of the matter when reporting that Mr. Blinken's trip would be postponed.
Not long after the US media reported, on the evening of February 3, a US official confirmed that Secretary of State Blinken had decided to postpone the visit to Beijing.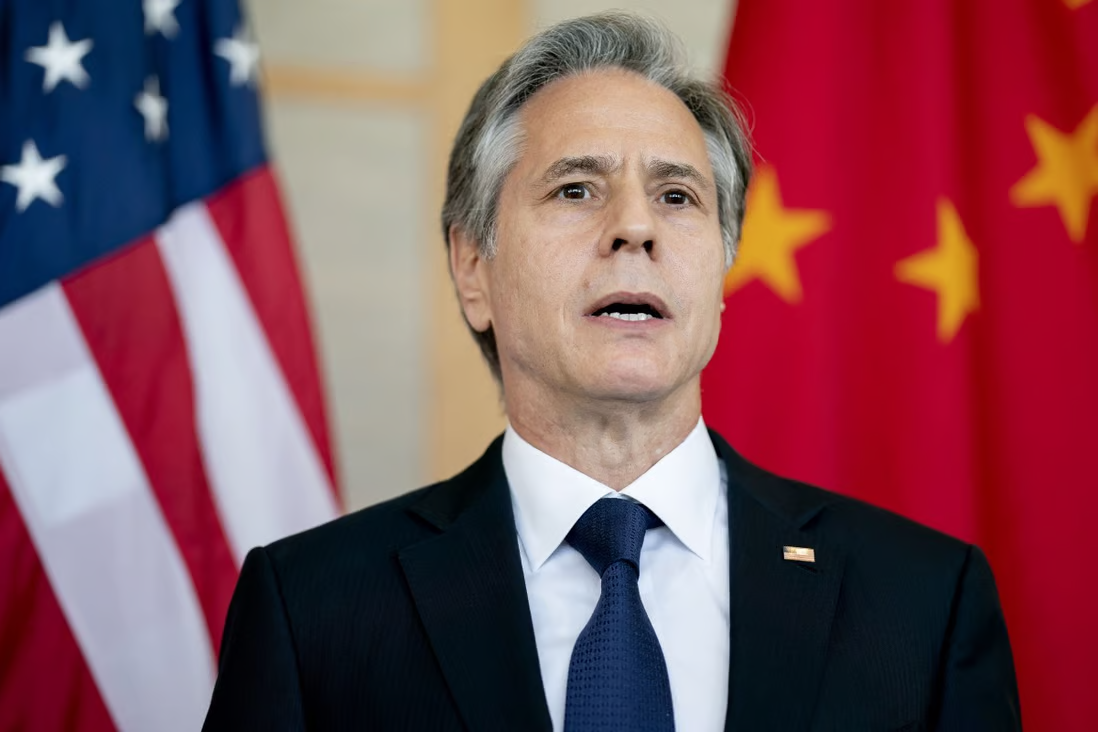 This is not the right time for the US secretary of state to come to China. The decision to postpone the visit has also been communicated to Chinese officials by Mr Blinken, who will arrive in Beijing "at the earliest appropriate time".
"The United States is committed to continuing to maintain open channels of communication with China, even at this time. We take note of Beijing's regretful statement about this incident," the US official confirmed.
Canada is also outraged by Chinese hot air balloons
China has not yet commented on Mr. Blinken's postponement of his visit to the country. There is no information on how the US initially suspected this was a Chinese hot air balloon and communication between the two countries.
The US military considered shooting down a hot air balloon over Montana on February 1 with an F-22 stealth fighter. But, in the end, President Joe Biden decided to refuse because of the safety risk from the debris.
A US official said the balloon's flight path would pass through some sensitive locations but did not give details. Malmstrom Air Force Base in Montana is home to 150 silos for intercontinental ballistic missiles.
The US military deployed drones to monitor the Chinese hot air balloon. Another US official said the device was not of great significance in terms of intelligence gathering.
However, its appearance has shaken public opinion and aroused the outrage of American politicians. The US State Department contacted China to inform about the incident and expressed dissatisfaction.
The incident also strained China-Canada relations when Ottawa summoned the Chinese ambassador to state its views on February 3, according to Reuters.