Passengers from these places entering the mainland if they do not travel abroad or other overseas areas within 7 days will not need to present a negative COVID-19 test result. For those traveling abroad, Hong Kong and Macau are responsible for checking negative COVID-19 test results within 48 hours before these passengers enter the mainland. Passengers with fever or other unusual symptoms upon entry will also be screened. Also from February 6, all international visitors to Hong Kong will no longer have to present vaccination certificates.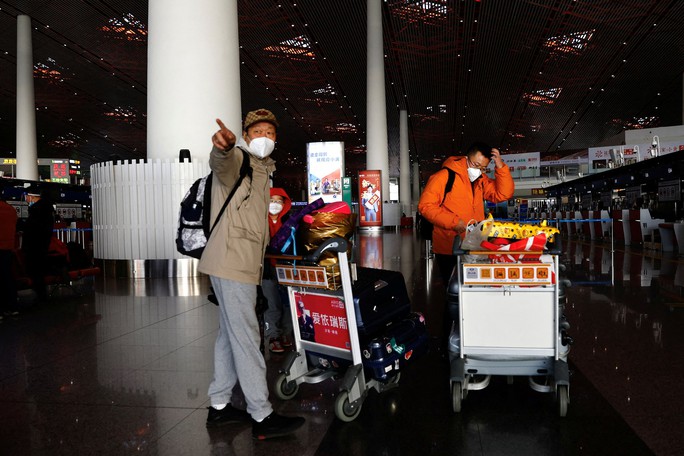 Passengers at Beijing Capital International Airport – China during the last Lunar New Year Photo: REUTERS
Earlier on February 2, German Health Minister Karl Lauterbach said Germany would give 130 million euros to the World Health Organization (WHO) this year, after a meeting with WHO Director-General Tedros Adhanom Ghebreyesus in Geneva – Switzerland. Germany is currently the second largest donor after the US to WHO. The move comes after the WHO called for increased funding for its "next pandemic preparedness" plan, which drafts an accord aimed at "avoiding a repeat of the catastrophic failure of the pandemic". COVID-19″ that Reuters was consulted suggested that 20% of any test, vaccine or treatment developed would go to support poorer countries and territories.
The draft is also expected to cause controversy by calling for a waiver of intellectual property rights during the pandemic, allowing increased access to life-saving drugs and vaccines.
Heroine