The European Union (EU) has long stressed that tackling corruption is a requirement for Ukraine to join the 27-member bloc.
Leaders of the two sides will meet in the Ukrainian capital Kiev on February 3, a symbolic trip of EU leaders to highlight their support for Ukraine on the occasion of marking the first year of Russia's campaign. military in Ukraine on February 24.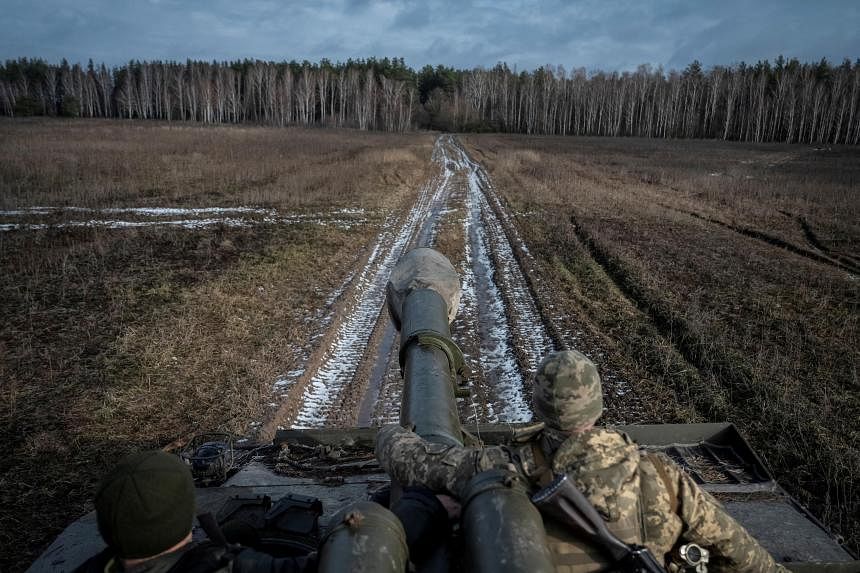 Ukrainian servicemen take part in a military exercise on the border with Belarus on February 2, 2023. Photo: Reuters
"We are continuing the war against our internal enemies," President Volodymyr Zelensky said in a statement on February 2. President Zelensky also expressed gratitude to "all those involved in eliminating corruption in the country". The Ukrainian leader announced that there would be new moves but did not give details.
Mr. Zelensky made it clear last week that the Defense Department must be cleaned up.
In the first suspected corruption case, Ukraine's State Bureau of Investigation (SBI) said a court ordered the detention of a former deputy defense minister suspected of involvement in the ministry's high-priced purchases of food and equipment. low quality equipment for the military.
The statement came after Deputy Defense Minister Vyacheslav Shapovalov resigned last month, when media reported that the Defense Ministry was suspected of buying food at excessive prices.
SBI said the person will be detained for two months unless he pays a bail of about $11 million.
According to SBI, the official not only knew about the supply of low-quality products, but also pressured subordinates to accept inferior products at military depots.
The SBI also said it had arrested a "criminal group" for allegedly embezzling public funds by selling eggs and expensive food items to defense officials.
According to Reuters, in the second suspected case, the Security Service of Ukraine (SBU) said it had charged two military junta officials in the town of Sumy with embezzlement of money intended for infrastructure reconstruction. .
The agency said it had exposed and prevented a large-scale corruption scheme, and said the two men had deliberately inflated the price of construction materials and then pocketed the difference.
In just one deal, they earned nearly 1.4 million hryvnia ($38,000). A total of 80 cases are under investigation.
In addition, the SBU also accused a man of illegally selling submarine parts to Russia before the conflict broke out.