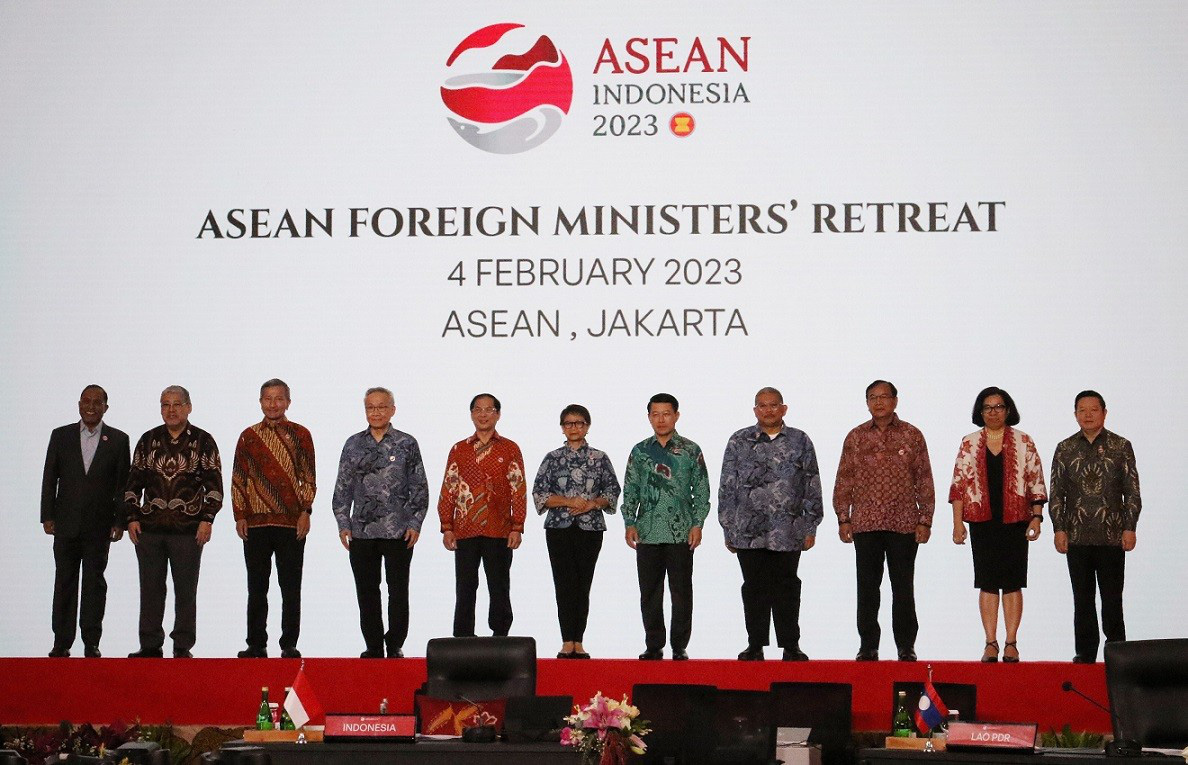 Support Timor Leste to become a member of ASEAN
On February 4, the ASEAN Foreign Ministers' narrow meeting closed in Jakarta, Indonesia's capital. Within the framework of the conference, the ministers openly and substantively discussed many international and regional issues.
The ministers acknowledged that the situation was becoming increasingly complicated and unpredictable, and frankly shared their views and assessments in a constructive and responsible spirit.
Facing complicated developments on the Myanmar issue, the ministers exchanged plans and specific directions to effectively implement ASEAN's 5-point consensus (5PC).
The ministers affirmed to continue to support Myanmar in finding a peaceful and sustainable solution for the benefit of the people of Myanmar, stressing the need to soon end the violence and promote dialogue between relevant parties.
Indonesia, as the ASEAN Chair in 2023, deeply mentioned the 5PC implementation process, at the same time emphasizing the important significance of 5PC, demonstrating ASEAN's unity in solving the Myanmar issue.
According to Acting Head of ASEAN SOM Vietnam Vu Ho, this ASEAN Foreign Ministers' Small Meeting also completed the Observer Status Guidelines for Timor Leste and agreed to develop a roadmap for admission to this country.
"The attendance of Minister for Foreign Affairs and Cooperation Timor Leste for the first time as an observer both at the ASEAN Coordinating Council Meeting and the ASEAN Foreign Ministers Retreat is an important milestone in the preparation and support Timor Leste to become a full member of ASEAN", Ambassador Vu Ho emphasized.
Mr. Ho also said that the ministers had agreed that in 2023, ASEAN would focus on cooperation in ensuring energy security, food security, health resilience and financial-economic stability.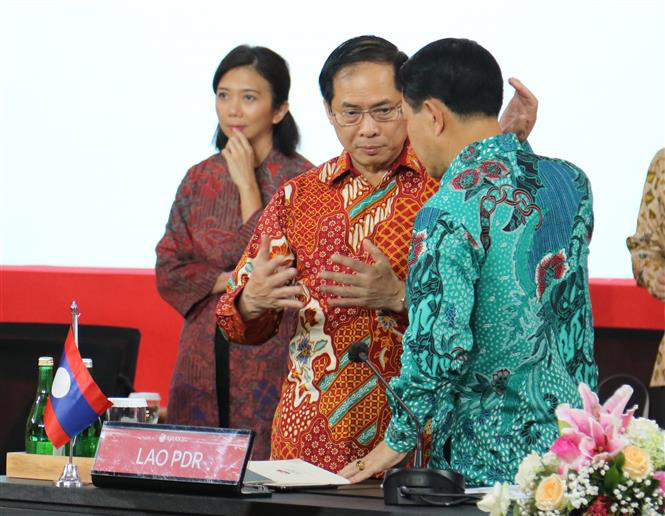 "The Burmese solve the Myanmar problem"
Speaking at the conference, Minister Bui Thanh Son emphasized that regional initiatives need to come from the goodwill of cooperation, complementation and reciprocity to the mechanisms led by ASEAN, contributing to the common goal of peace, security, stability and development.
Regarding Myanmar, Minister Son shared the view that "Myanmar solve the problem of Myanmar", effectively implementing 5PC is the core and measures for ASEAN to support Myanmar to overcome difficulties.
Mr. Son expressed his belief that Indonesia and Indonesian Foreign Minister Redno Marsudi – who is also the Special Envoy of the ASEAN Chair 2023 on Myanmar – will be successful in leading the 5PC implementation process.
Regarding the East Sea issue, Minister Son emphasized that ASEAN needs to persevere, strengthen its principled stance, uphold international law and UNCLOS 1982, move towards a rules-based regional maritime order, and effectively protect it. legitimate interests of all coastal states.
Also on this occasion, Minister Bui Thanh Son had meetings with foreign ministers of Indonesia, Laos, Singapore, Brunei and Timor Leste to exchange and promote bilateral relations.