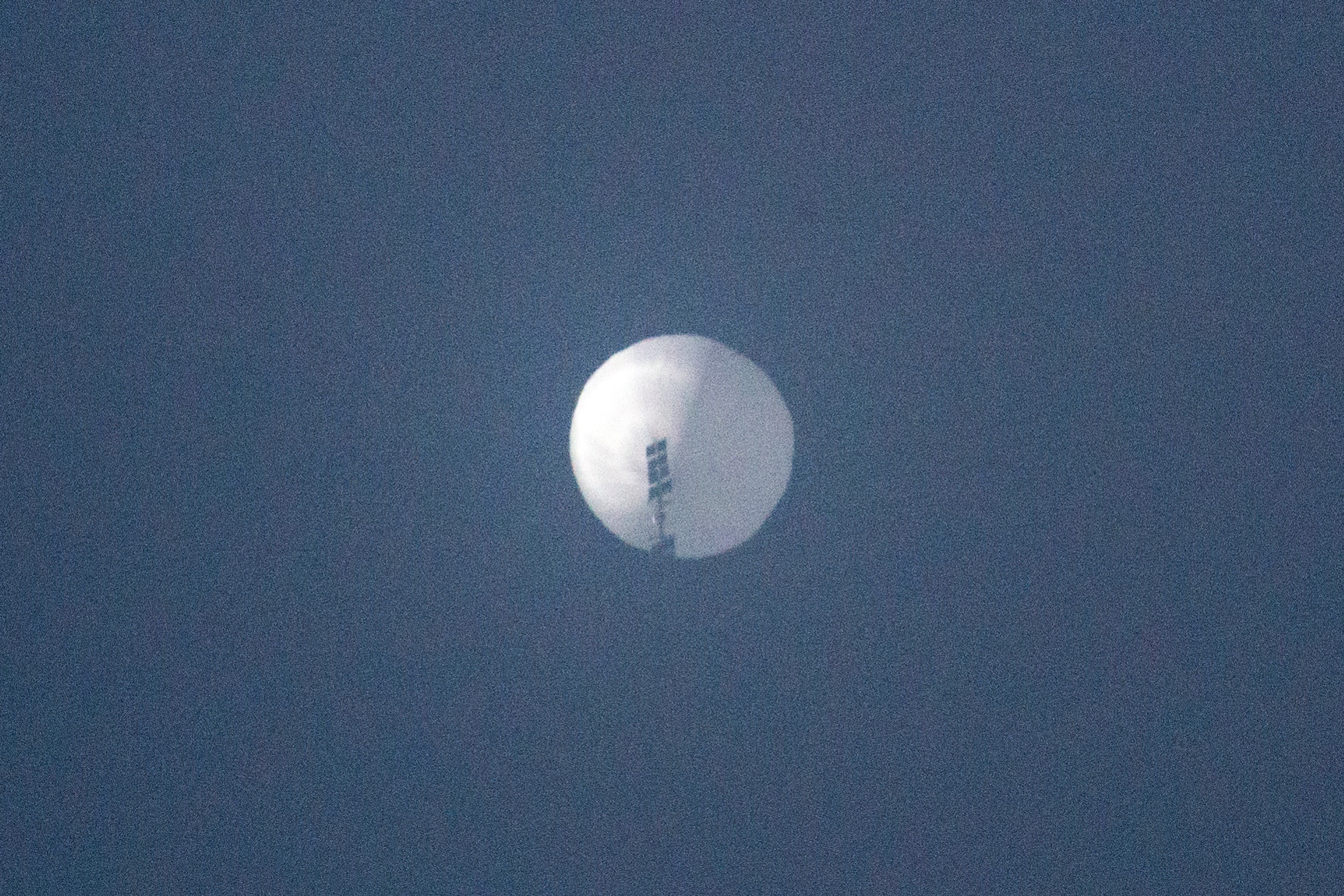 "Some politicians and media in the US have used the (hot-air balloon) incident as an excuse to attack and smear China," the Chinese Foreign Ministry said in a statement. 4-2, explaining the hot air balloon incident as a "force majeure incident".
"China has always strictly adhered to international law and respected the sovereignty and territorial integrity of all countries," the agency said.
In a previous statement, China explained that strong winds pushed one of its civilian hot air balloons into US airspace.
Earlier, on February 2, the Pentagon said that a Chinese spy balloon was flying high over the US, apparently monitoring very sensitive nuclear weapons sites. Washington asserted that the balloon "clearly violated" US sovereignty as well as international law.
The incident prompted US Secretary of State Antony Blinken to announce the cancellation of a visit to China scheduled to start on February 3.
Talking about this issue, the Chinese Foreign Ministry said that it was just "the US declared it so" because neither country made any statement about Mr. Blinken's visit.
On the evening of February 3, China time, Mr. Wang Yi, director of the Office of the Central Committee for Foreign Affairs of the Communist Party of China, discussed with Mr. Blinken how to handle such incidents.
China's foreign ministry said Wang said the two sides needed to communicate in a timely manner and avoid misjudgment.
The agency said it was important to maintain channels of communication at all levels, "particularly in handling certain contingencies calmly and reliably". However, Wang stressed that China will not accept baseless conjecture.
The US has considered shooting down the hot air balloon
Earlier, AFP news agency reported that Defense Secretary Lloyd Austin and top US military officials had considered shooting down the aforementioned balloon, but they assessed this option would be dangerous to the people. On the ground.
"Clearly the purpose of this balloon is surveillance," a defense official told AFP.
The official, speaking on condition of anonymity, said the mysterious hot air balloon had flown over the northwestern United States, home to sensitive air bases and strategic missiles in underground bunkers.
Still, the Pentagon said the balloon did not pose a particularly dangerous intelligence threat.