The accident happened at about 10:30 am on the same day at the intersection between D13 and N15 roads, Bau Bang industrial park, in Cay San neighborhood, Lai Uyen town, Bau Bang, Binh Duong.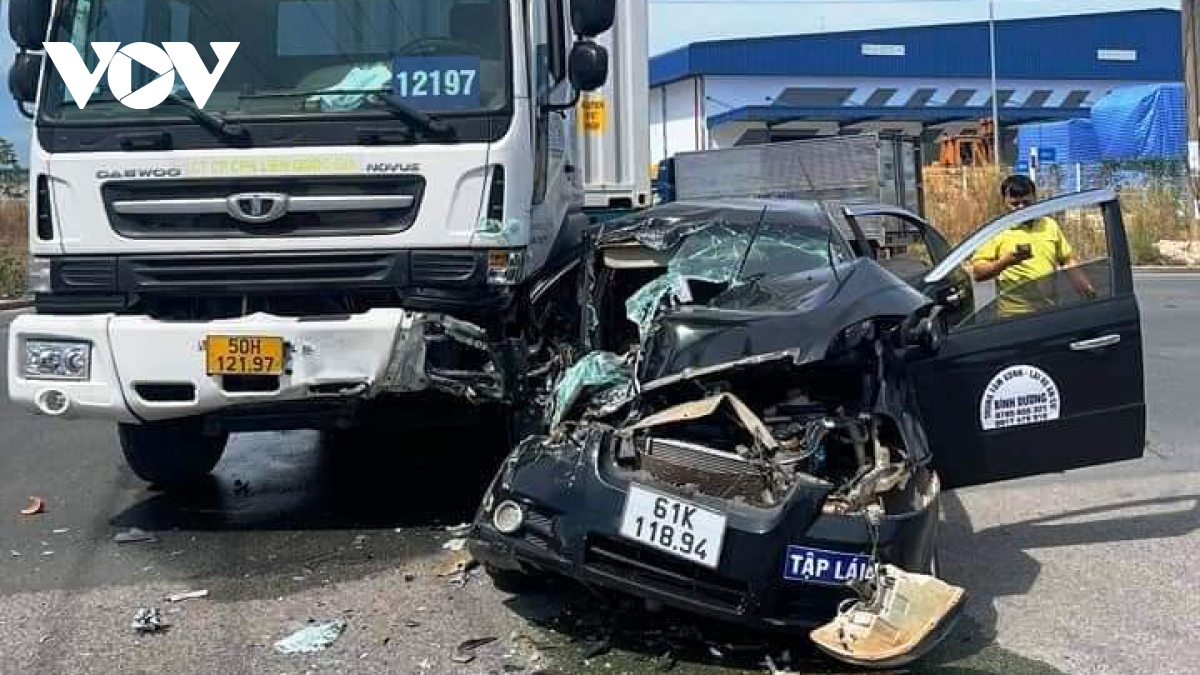 The driving practice car was deformed (photo: MXH)
At the time of the incident, a tractor-trailer with license plate number 50H-121.97 pulled a semi-trailer with license plate number 51R-264.31 controlled by Mr. Nguyen Quang Thanh (SN 1970, living in Dong Nai province) on the N15 road from the direction of N15. dead end road Bau Bang industrial park to D12 street.
When going to the intersection between D13 and N15 roads, he collided with a practice car with license plate number 61K-118.94 driven by Ms. Luu Huynh Thu (SN 1996, hometown of Bac Lieu) carrying a practice teacher, Mr. Nguyen Huu Duc (born in 1994, living in Bau Bang district) is traveling on D13 street.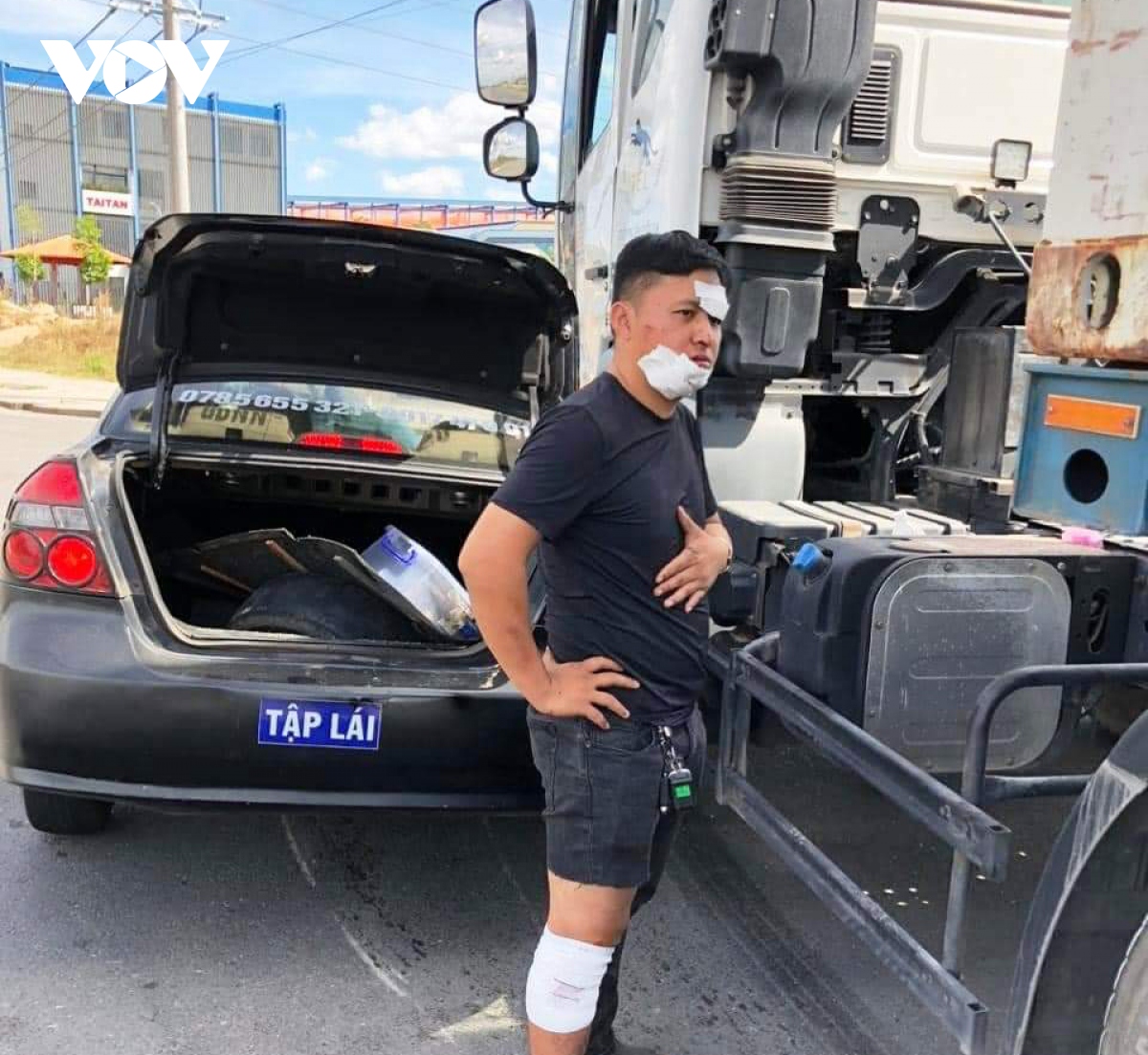 The teacher teaches the practice of escaping death from a strong hit (photo: MXH)
The collision caused the driver's car to deform, and the trailer's cabin was damaged. Mr. Nguyen Van Duc was slightly injured.
According to the police leader of Bau Bang district, the cause was that Nguyen Quang Thanh, the driver of the car, did not give way to the practice car, causing a traffic accident. Through the investigation of the scene, the practice car is traveling on the priority road.
The case is currently being investigated by the police.