Everton are 19th in the rankings, having won only one win in 12 consecutive rounds and have just replaced the head coach before the confrontation with Arsenal in round 22. In such circumstances, the Goodison Park home team had another performance. The performance surprised and ended the unbeaten streak of the team that was at the top of the Premier League table.
Coach Sean Dyche helped Everton change significantly both in terms of play and spirit. The home team were the better players in the first half of the match. The fierceness and continuous fighting for the whole yard of Everton made it impossible for Arsenal to create an overwhelming control game as usual.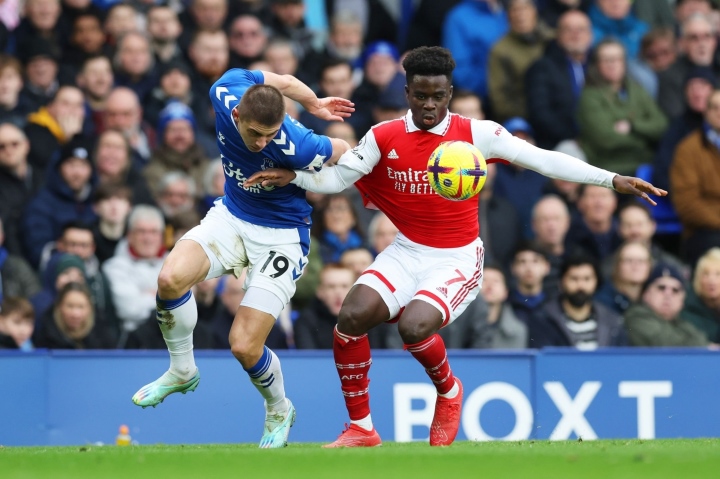 Everton played very well against Arsenal.
Meanwhile, the attacking situations and the ball – the typical style of coach Sean Dyche during his time at Burnley – helped Everton create some good chances. The home team's possession rate is less than 30%, but their number of shots (8 times) is much more than that of the opponent (5 times).
The game did not change much after the break between the two halves. Arsenal is still deadlocked before the opponent's tight and very fierce defense system. With the Gunners still struggling to create chances, Everton had a goal in line with the home team's idea – a post-card corner situation aimed at the far post.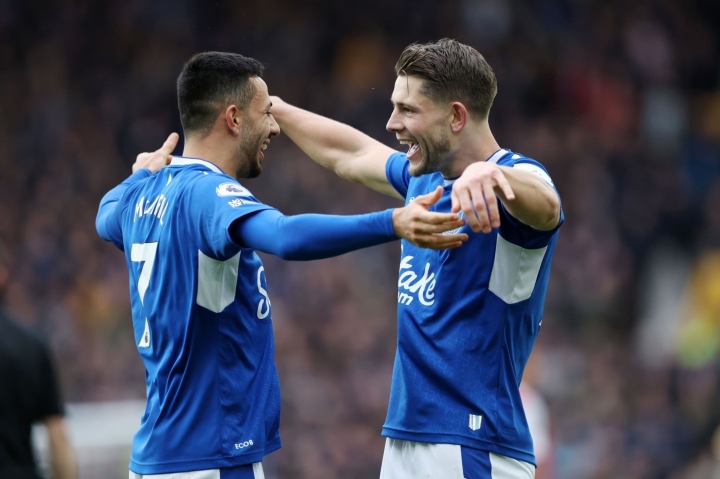 McNeil and Tarkowski – 2 former Burnley players under coach Sean Dyche – helped Everton win 3 points.
Dwight McNeil assisted James Tarkowski to open the scoring in the 60th minute. These are the two players who played for Burnley under the guidance of coach Sean Dyche.
Arsenal put all their efforts into attack, while Everton tried to defend the score, including provoking and buying time to make the opponent lose their temper. The home team succeeded in keeping the score 1-0 until the end of the match. Everton deserved victory and they are the second team to beat Arsenal in the Premier League this season. This is the fourth game in a row Arsenal have not beaten Everton away.
Result: Everton 1-0 Arsenal
Scored
Everton: Tarkowski (60′)