On February 4, China's Foreign Ministry said that the role of Chinese and US diplomats is to "correctly maintain bilateral relations, especially to handle unexpected situations calmly". and be careful".
"In fact, neither side has ever announced that there will be a visit (by Secretary of State Anthony Blinken)," the Chinese Foreign Ministry noted.
Responding to Washington's postponement of Blinken's visit, China's foreign ministry said: "It is their decision and we respect it."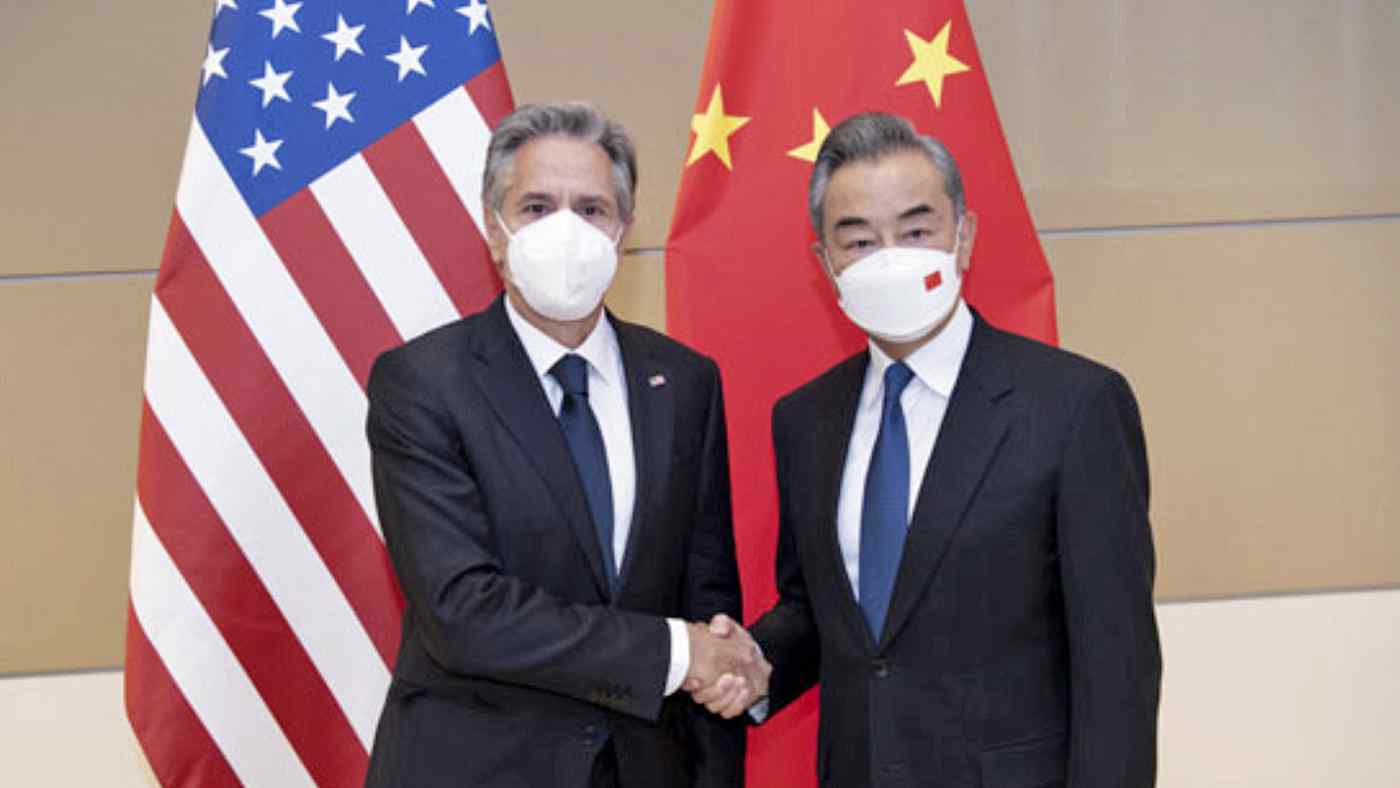 Secretary of State Anthony Blinken and his counterpart Wang Yi in New York on September 23, 2022. Photo: Kyodo News
Also according to the Chinese Foreign Ministry, the hot air balloon discovered in US airspace on February 1 "is actually a civilian hot air balloon, used for research purposes, mainly meteorology". "This is a completely unexpected situation due to force majeure. The truth is very clear," the Chinese Foreign Ministry stressed.
Foreign Minister Blinken said he had talked by phone with senior Chinese diplomat Wang Yi to announce the postponement of his visit to Beijing on February 3. Mr. Blinken told Mr. Wang that "the presence of spy balloons in US airspace violates US sovereignty".
Reply, Global Times China's news agency reported that Wang assured Blinken during the phone call that China is a responsible country and respects international law. "Parties need to maintain focus and avoid misjudgment when dealing with unexpected situations," he said.
Blinken's visit to China – scheduled for February 3 – is said to have been arranged by US President Joe Biden and Chinese President Xi Jinping at the G20 Summit in Indonesia last November. . If it happens, it will be the first visit to Beijing by a US secretary of state since 2020.
However, ABC News on February 3 quoted an unnamed US official as saying that Mr Blinken had postponed his visit to China because he "didn't want the hot air balloon incident to dominate his meetings with Beijing officials". .
Pham Nghia