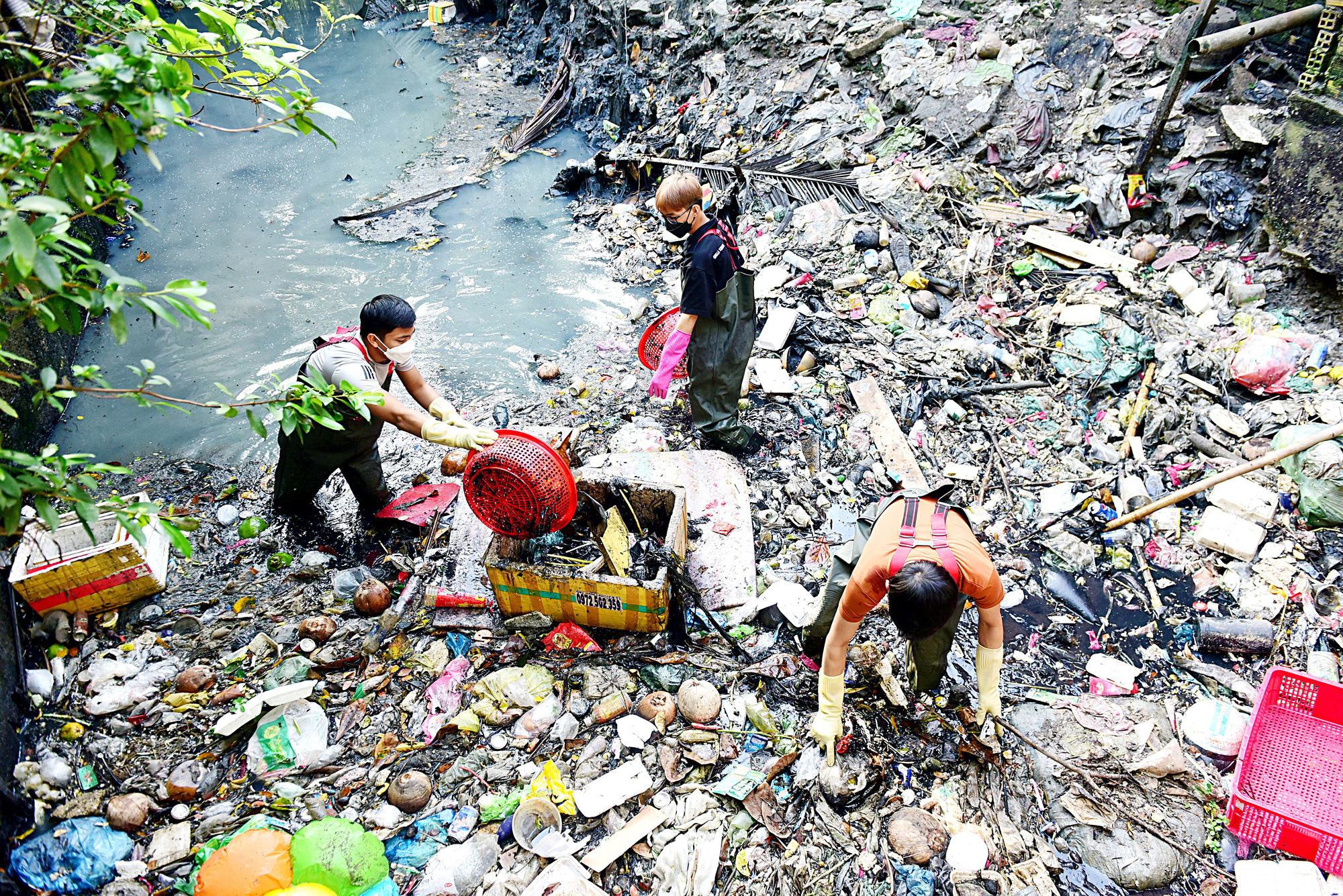 The solid water stream is full of garbage, from construction waste to all kinds of household waste such as rubber, foam mattresses, tables and chairs… are discharged into the Hy Vong canal (Tan Binh district, Ho Chi Minh City). Ho Chi Minh City).
The garbage filled the canal surface, the stench had haunted us. However, the five boys are not afraid of hardship, after work, they wade in the dirty mud to pick up trash every bag and bring it up from the canal.
The young people each have a job from serving restaurants, security guards, driving technology cars… but they share a burning desire to "change new clothes" for polluted canals in Ho Chi Minh City.
Since the meeting of young men with the idea of ​​"helping life a little", the Saigon Green group has been born for three months now. Faced with lurking dangers such as needles, pieces of crockery, sharp stakes…, they always try to be as careful as possible to make their meaningful work complete.
Although the group was established not long ago, the actions of the "knights" have spread positive messages, helping to change people's perceptions.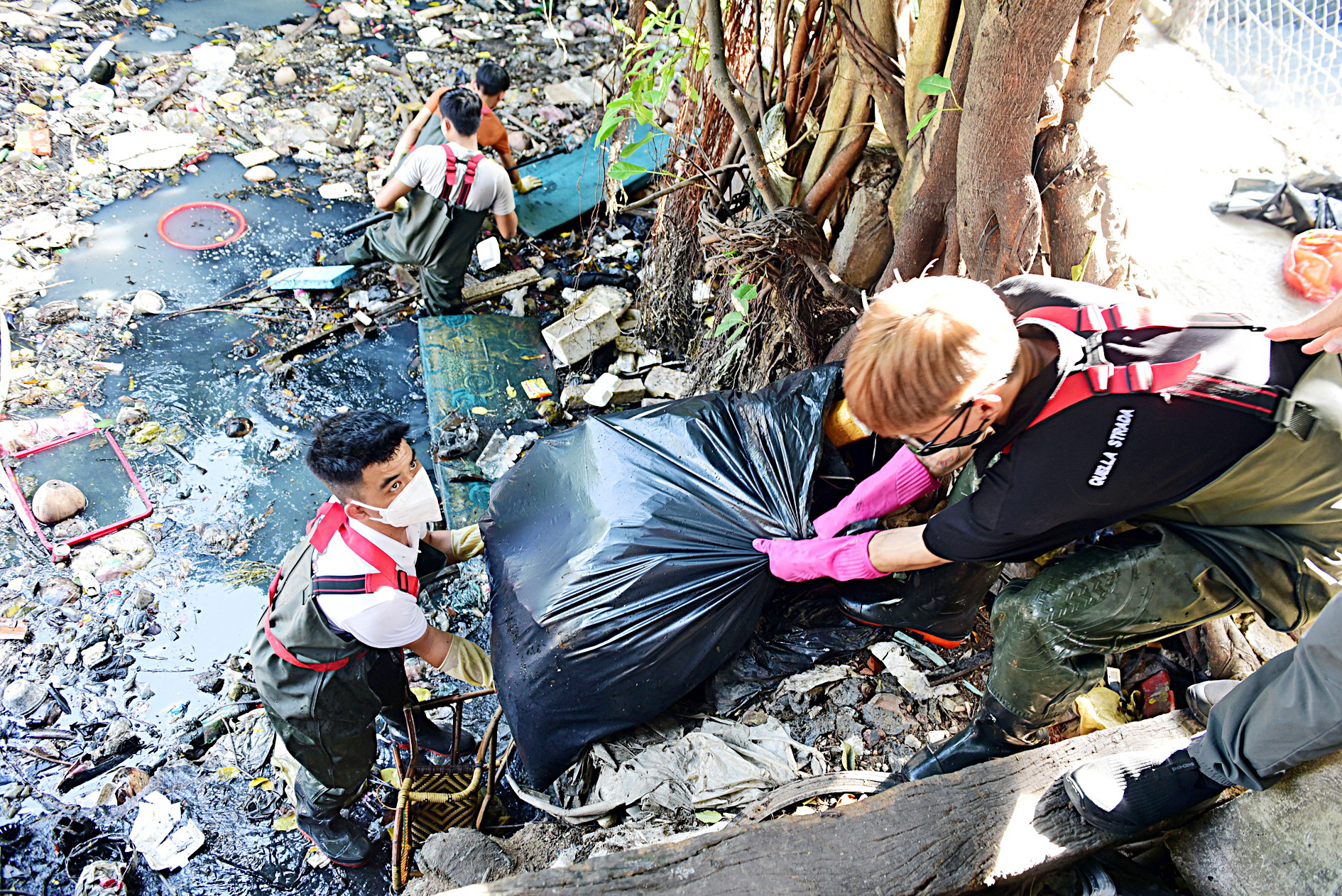 Nguyen Luong Ngoc (27 years old, living in Go Vap district), the leader of the Green Saigon group, said that he has gradually gotten used to the stench when wading through the mud to clear garbage in the black water in polluted canals and is no longer shocked like the early days.
"Currently, the Green Saigon group cleans garbage three times a week, besides collecting garbage, the group records pollution images. Thereby to call on many people to join hands to protect our living environment. threatened.
After three months of operation, many young people have contacted to join the Green Saigon group. In the future, the group will also coordinate with local authorities to expand and improve the quality of work "- Luong Ngoc shared.