The above information was confirmed by Ukrainian Prime Minister Denys Shmyhal and added that the fire at the substation in Odesa occurred on February 4.
"The recent substation fire in Odesa has dealt a new blow to Ukraine's energy grid, which has suffered heavy losses after Russian air strikes since October last year," – news agency. Al Jazeera comment.
Ukrainian officials warned that the power outage in Odesa could take "days to weeks" to fix. Odesa was a favorite vacation destination for many pre-conflict Ukrainians and Russians, and was once home to about 1 million people.
Explaining the cause of the transformer fire, the CEO of Ukraine's state electricity network Volodymyr Kudrytskyi said: "Critical equipment after being damaged repeatedly by Russian airstrikes caught fire when overloaded." .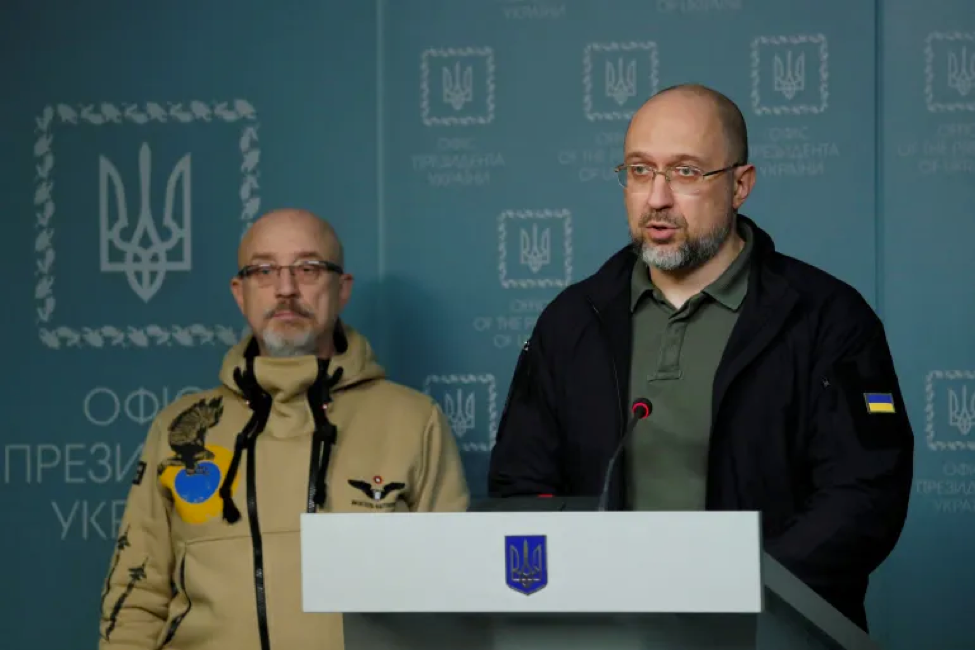 Ukrainian Prime Minister Denys Shmyhal with Defense Minister Oleksii Reznikov during a press conference. Photo: Reuters
Volodymyr Kudrytskyi added that any Russian missile or drone attack could make the situation worse.
It is extremely urgent to fix the power problem soon because now nearly half a million people in Odesa are living with outdoor temperatures of only 2 degrees Celsius and are forecast to drop to freezing next week.
Prime Minister Denys Shmyhal also blamed Russian air strikes on Ukraine's energy infrastructure for the root cause of the fire at the substation in Odesa.
In that context, he said he would call on the Turkish government to help fix the problem, and ordered the Ministry of Energy to urgently send a generator to the city located on the northwest coast of the Black Sea.
Russia launched a special military operation into neighboring Ukraine at the end of February last year. The conflict between the two sides has entered the 12th month but there is no sign of abating, while peace talks have also been frozen since the beginning of April 2022.
Since October 2022, Russian forces have repeatedly carried out attacks on Ukraine's energy infrastructure with the aim of "slowing down the supply of Western weapons to Kiev".
Bang Hung