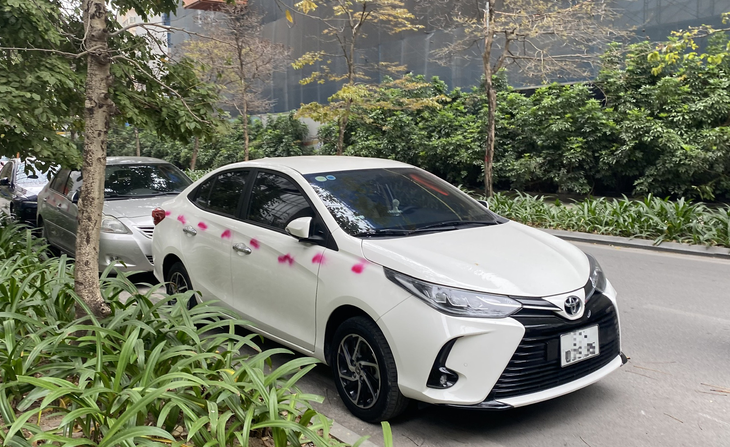 On March 18, the Bac Tu Liem District Police (Hanoi) said that the unit was investigating the case of many cars being sprayed with paint when parked on the roadway.
Currently, the police have received reports from car owners and are verifying and clarifying.
On the same day, on social networks, there were pictures of about 10 cars parked in the street, close to the sidewalk of Ruby Goldmark City apartment building (Ho Tung Mau, Bac Tu Liem, Hanoi) sprayed with many pink paint stains on the body of the car. .
According to people living in this urban area, on the same day, many people went out to get their cars and found that their car was sprayed with pink paint around the outside for unknown reasons.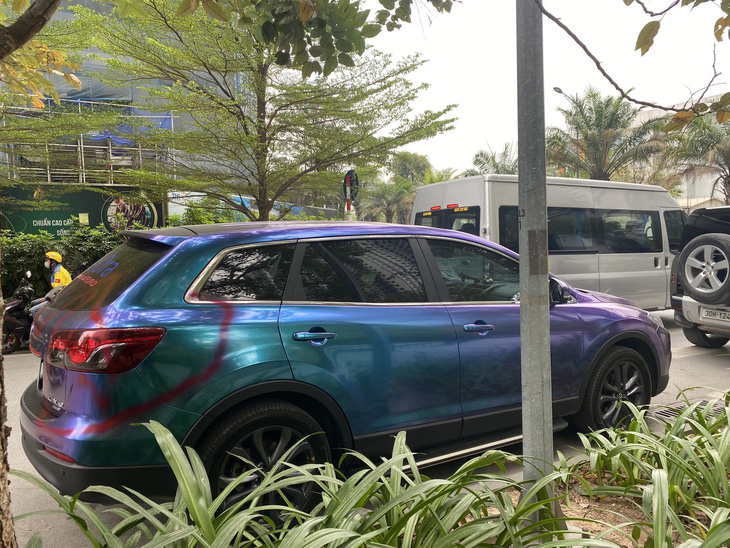 These cars were sprayed by the bad guys with the rear number plates, the door area and many were sprayed around the body, even some cars that covered the canvas were slashed to spray paint.
A resident of the Ruby Goldmark apartment building said that at the beginning of the road there was a sign prohibiting parking, but many people still parked their cars on the roadway, even though there was a parking lot near this area.