The earthquake was measured by the US Geological Survey (USGS) with a magnitude of 6.8 on the Richter scale, occurred at 12:12 am on March 18 (local time) at a depth of 66.4 km, far from Balao city. in the province of Guayas, Ecuador, about 10 km. Local officials said the quake did not appear to have produced a tsunami.
According to the news agency APIn Ecuador, 13 people were killed and at least 126 were injured. The Ecuadorian president's media agency said the earthquake killed 11 people in El Oro province and two people died in Azuay province, while many people were being treated for their injuries in hospitals.
Ecuador's Risk Management Secretariat said in an earlier statement that one person was killed in Azuay province when a wall collapsed onto a vehicle.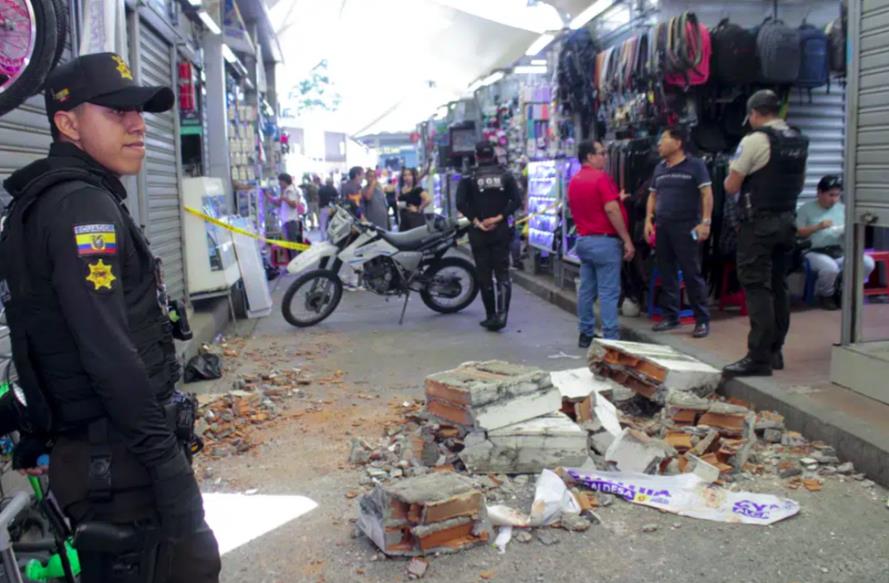 A house collapsed after an earthquake shook Machala, Ecuador, on March 18. Photo: AP
The Risk Management Secretariat reported that a number of people were still trapped under the rubble in the cities of El Oro and Machala. Many homes, schools and hospitals were damaged, and many roads were blocked by landslides caused by the earthquake.
Santa Rosa Airport was slightly damaged and is still operating. State oil company Petroecuador has evacuated and suspended operations at many facilities as a precaution, but has not yet reported damage.
"The earthquake has caused panic among the population," Ecuadorian President Guillermo Lasso told reporters. According to the president, emergency teams are being mobilized to give full support to those affected.
Rescuers are trying to rescue people, but things have become more difficult because the earthquake has cut power lines and lost phone signal.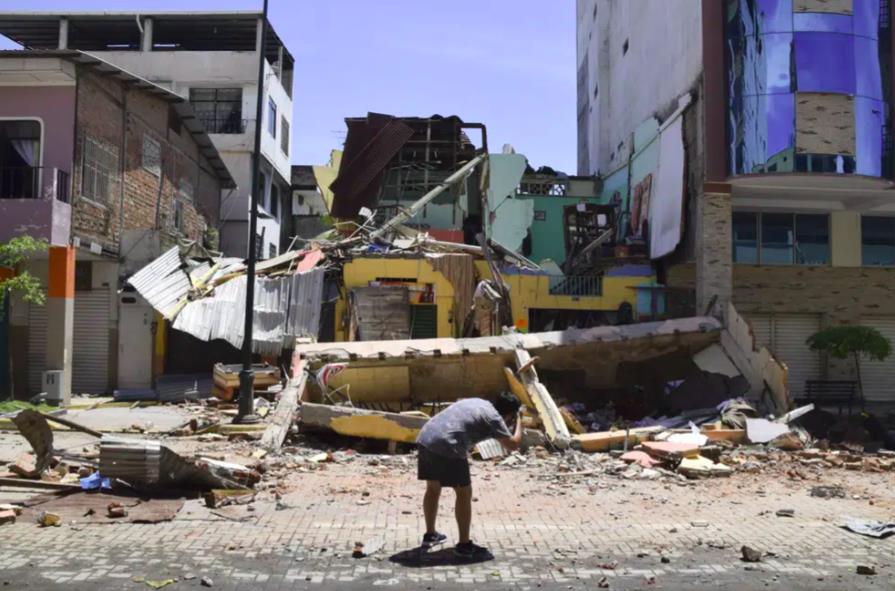 Many homes, schools and hospitals were damaged. Photo: AP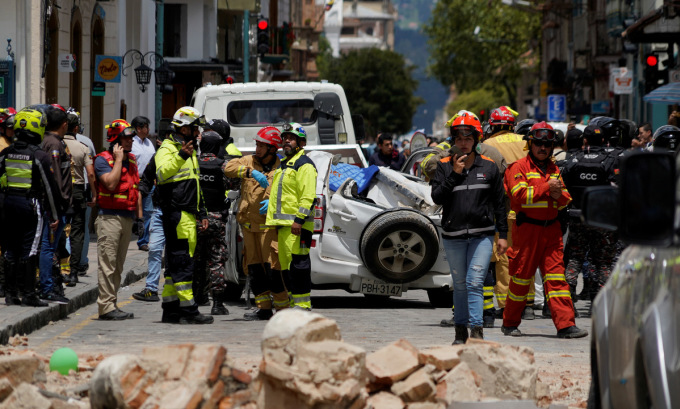 The road in Ecuador after the March 18 earthquake. Photo: Reuters
According to the Ecuadorian Institute of Geophysics, the initial quake was followed by two weaker aftershocks in the next hour.
"We ran into the street… we were very scared," Ernesto Alvarado, who lives in Isla Puna near the epicenter, told Reuters news agency. He added that many houses collapsed.
Fabricio Cruz, a resident of the southwestern city of Machala, said he was in his apartment on the third floor when he felt a strong tremor, the television in the house fell to the ground. He immediately ran out.
Cruz, a 34-year-old photographer, told AP: "I heard the neighbors screaming and there was a lot of noise. When I looked around, I saw many collapsed houses."
A video posted online shows the three presenters rushing off their desks as the set shakes.
Meanwhile, Peruvian authorities said the quake could be felt in the northern part of the country.
Peruvian Prime Minister Alberto Otárola said a 4-year-old girl died from head injuries in a house collapse in the Tumbes region, which borders Ecuador. The walls of a military barracks in the city of Tumbes collapsed.