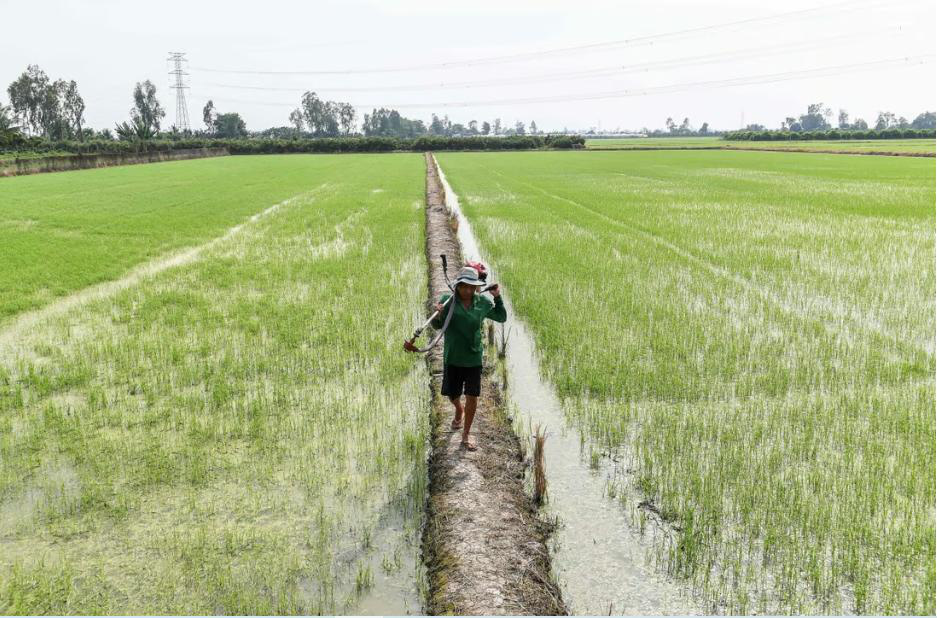 The leading reason cited is because the countries considered to be the granary are over-exploiting groundwater resources, plus climate change causes saltwater intrusion.
Large deltas in Vietnam, Bangladesh and Myanmar – major rice producers – will face more saline intrusion and flooding.
Therefore, according to experts, these countries will need to switch to rice production that is resistant to flooding and salinity.
Flooding is also likely to be more frequent in the Indo-Gangetic plains due to increased glacier melt in the Himalayas.
"This is not the end of rice farming in Asia," warned Tharman Shanmugaratnam, co-chair of the Global Commission on the Water Economy and Senior Minister and Coordinating Minister of Singapore. , but centuries of farming practices have reached their limit".
"The whole area has been over-exploited with groundwater, while other areas are facing increasing saline intrusion," he said.
Farmers in northern India use subsidized electricity to pump groundwater underground for rice farming, causing groundwater levels to drop for years.
Mr. Tharman said farmers must be encouraged to adopt smart irrigation practices – which reduce water use by scientifically measuring it – and produce flood and drought tolerant rice.
Technical modeling suggests that countries such as China and members of the Association of Southeast Asian Nations (ASEAN) are likely to shift from net food exporters to net food importers by 2050 due to scarcity of food. water is scarce.
Globally, some $700 billion in state subsidies are tackling excessive groundwater consumption and other behaviors that endanger the environment, according to the Global Water Economy Commission.
Climate experts say Asia is more vulnerable than other continents, due to its high population density and lower coping mechanisms for most of the population.