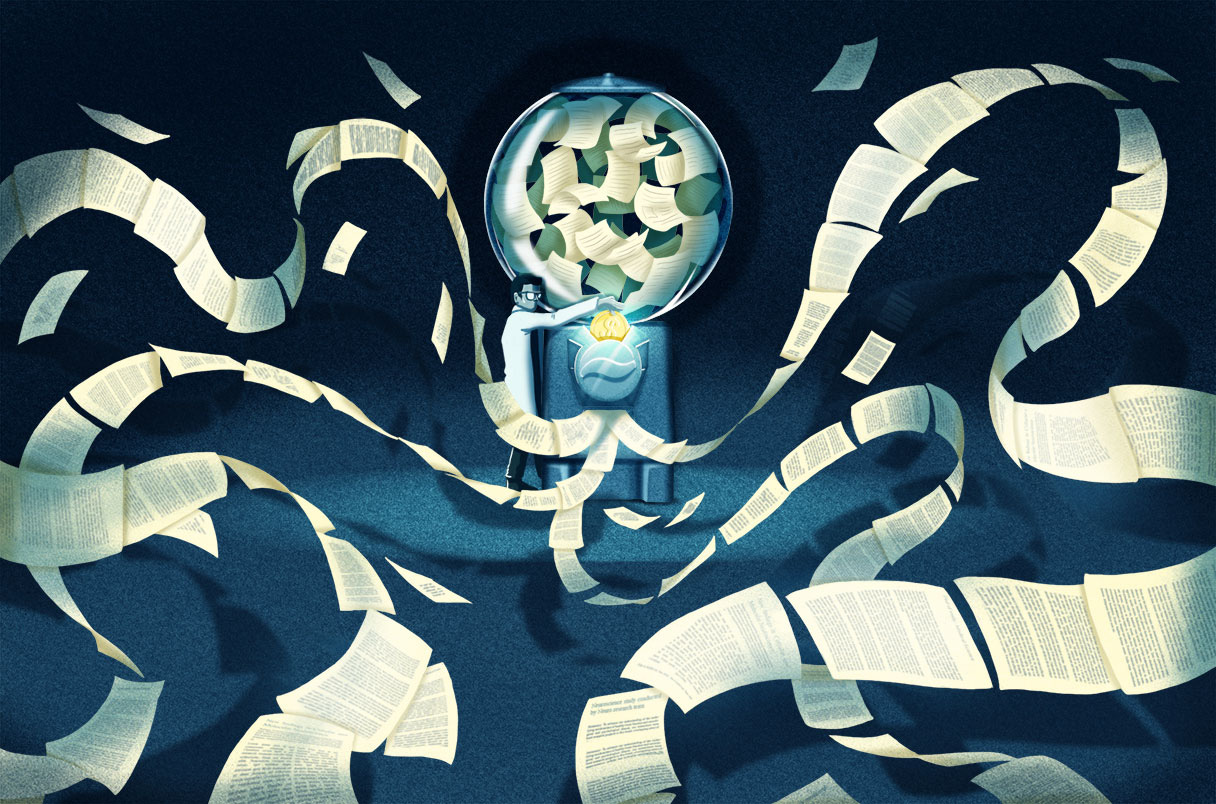 Pseudoscientific articles are popular around the world – Photo: SCIENCE
When neuropsychologist Bernhard Sabel included a plagiarism detection tool in published scientific articles, he was "shocked" by what he found.
After reviewing nearly 5,000 papers, he estimates that up to 34% of neuroscience papers published in 2020 are likely to be fabricated or plagiarized. In the medical field, the number is 24%.
Both rates are much higher than the 2% estimated by the editorial group in 2022.
Mr. Sabel, who teaches at the Otto von Guericke University Magdeburg (Germany) and is editor-in-chief of the journal Restorative Neurology and Neuroscience, said: "When we got the results, we were shocked at first. It's like someone telling you that 30% of what you eat is toxic."
Their findings reinforce what many suspect: scientific journals are flooded with fraudulent scientific manuscripts. Some researchers who want to improve the scientific record are willing to pay secret groups to help them obtain research papers, many of which are fraudulent.
Dorothy Bishop, a psychologist at the University of Oxford (UK) who studies fraudulent publishing practices, said: "The secret groups that trade in 'fake' scientific papers have made a lot of money, fundamentally attacking the global scientific system."
A May 2 announcement by Hindawi Publishing set off alarm bells: it had to close four journals it found to be "severely compromised" by fraudulent articles.
Currently, plagiarism detection tools have helped to detect some of the "fake" scientific articles produced by underground business groups. These groups have "made up" manuscripts containing data and images that plagiarize or fabricate ideas, in whole or in part.
Some scientific articles have also been endorsed by anonymous reviewers.
These manuscripts risk damaging the scientific literature, misleading readers, and potentially falsifying systematic scientific reviews.
The recent introduction of artificial intelligence tools such as ChatGPT further raises concerns.
"Integrity Center" against fake scientific articles
The International Society of Scientific, Technical and Medical Editors (STM), representing 120 editors, is leading an effort called the "Integrity Center" to develop fraud detection tools.
STM does not reveal much about the methods of detecting fraudulent scientific articles, to prevent secret business groups from knowing and trying to "circulate".
"It's a good sign that many articles have been withdrawn," said Joris van Rossum, product manager for the Integrity Center.
20 publishers – including major publishers like Elsevier, Springer Nature and Wiley – are helping to develop the Integrity Hub tools, and 10 are expected to use the tool to search for peer-reviewed research.