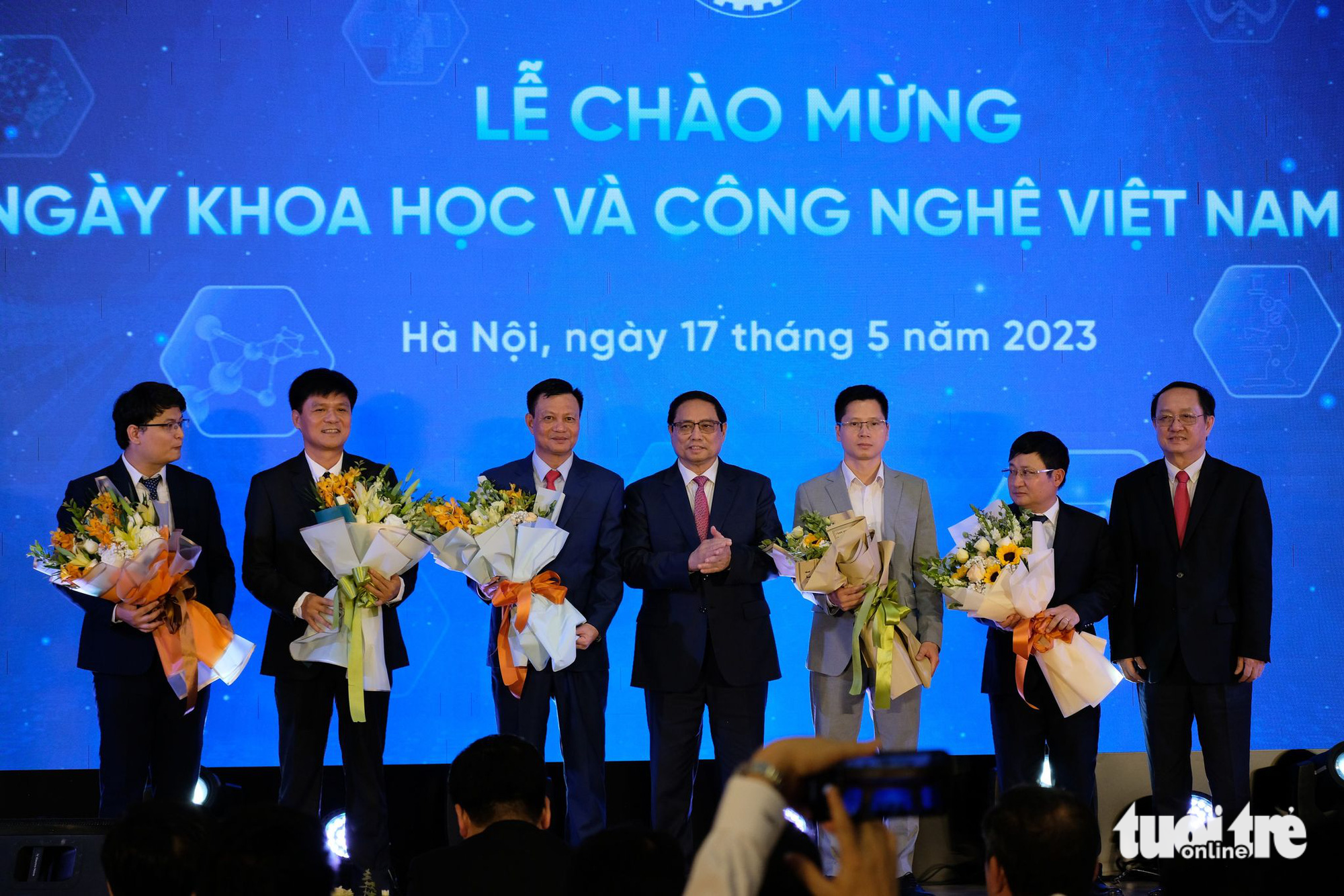 Prime Minister Pham Minh Chinh hands flowers to speakers participating in sharing successful experiences in research and application of science and technology at the ceremony – Photo: NGUYEN BAO
On the afternoon of May 17, in Hanoi, the Ministry of Science and Technology held a ceremony to commemorate Vietnam Science and Technology Day from the 18th to the 5th, with the theme "Science, technology and innovation – driving force for development sustainable". firm".
Attending the ceremony were Prime Minister Pham Minh Chinh and leaders of central and local ministries, departments and agencies; representatives of research institutes, universities, companies, scientists.
Speaking at the ceremony, Science and Technology Minister Huynh Thanh Dat said that in the past 10 years since the 2013 Science and Technology Law was passed, Vietnam Science and Technology Day has truly become a festival of science forces, technology and innovation across the country.
The Minister stated that with the State's management role, the Ministry of Science and Technology will advise the Government and the Prime Minister on mechanisms and policies to create a better environment and conditions for scientific research activities, development, application of technology and innovation.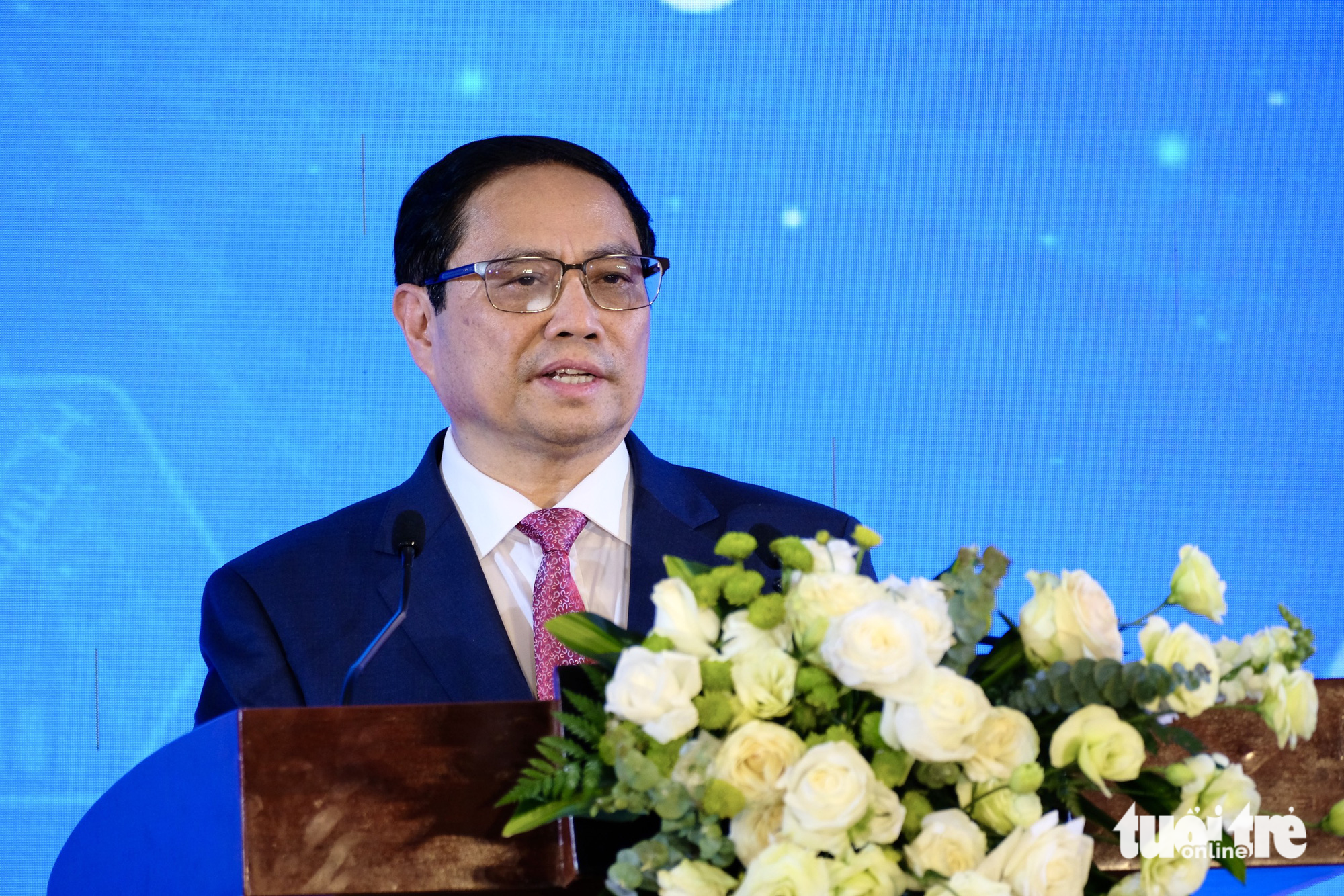 Prime Minister Pham Minh Chinh delivers a speech – Photo: NGUYEN BAO
Speaking at the event, Prime Minister Pham Minh Chinh quoted President Ho Chi Minh: "Science must come from production and must return to serve production, to serve the masses, in order to improve labor productivity. people's lives and ensure the victory of socialism".
The prime minister emphasized that "science and technology is the shortest way to reach the goal of prosperity", noting that, over time, the team of Vietnamese intellectuals, science and technology has strengthened. Many young researchers, scientists and women scientists have contributed to science and technology.
The science and technology market was initially formed and obtained positive results. At the same time, social sciences and humanities were also promoted with many achievements.
The prime minister encouraged and urged scientists to be boldly creative and innovative, but to take risks, "doing science sometimes has to accept loneliness".
The Prime Minister tasked the management agencies to continue to improve mechanisms and policies in sync, create breakthroughs, lead public investment to lead investment, create an academic environment and ecosystem; use and respect talents; at the same time increase the participation of scientists to resolve bottlenecks; guarantee an environment of academic freedom and autonomy in research.
In addition, the prime minister requested that the locations have differentiated remuneration policies for scientists, encouraging commitment.
Enterprises should consider innovation activities as an important activity to improve their competitiveness, management agencies, scientific and technological research, communication should strengthen the research of good initiatives, encourage, inspire science and technology ideas.