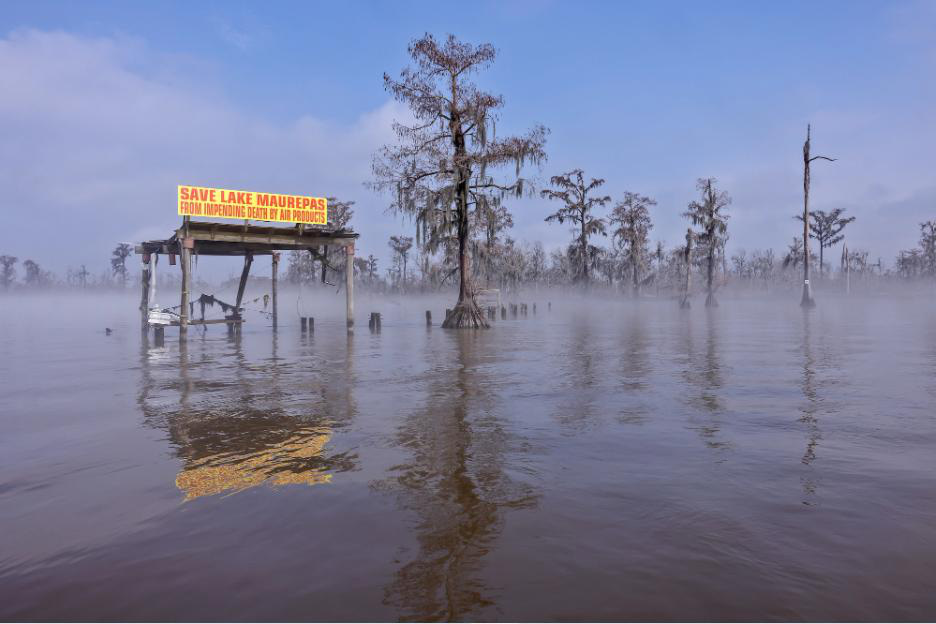 A sign by Louisiana residents protesting the construction of a carbon capture pipe system to store it in the bed of Lake Maurepas – Photo: POLITICO
According to the plan, the place to bury the greenhouse gases is Lake Maurepas in Louisiana – an estuary at the confluence of four rivers with high tides. The Air Products Corporation plans to pump 5 million tons of carbon dioxide a year – more than the greenhouse gas emissions of 1 million cars a year – into an underground bunker under the calm waters of the lake.
If Air Products successfully implements the project, this 240 km2 area will become a carbon dioxide sink many kilometers deep in the lake bed.
The Biden administration has high hopes for this project. But critics say Washington is not ready to guarantee security.
Many Louisiana residents also expressed concern that the technology used in the project was untested.
Kim Landry Coates, a Tangipahoa parish council member, said many of his constituents are concerned about burying the colorless, odorless greenhouse gas in high concentrations that could cause suffocation or fainting, or worse, if the gas leaks out.
A three-month investigation by the Politico news site found that both the federal and state governments lack the necessary resources to properly investigate and ensure that this greenhouse gas burial technology is safe.
Samantha Gross, director of international climate and clean energy at the Department of Energy's Office of International Affairs, said funding an unproven technology on the scale of what the US government is doing could be a big gamble.
Not just at Lake Maurepas, Air Products plans to pump millions of tons of carbon dioxide into a reservoir in the Biloxi swamp in Louisiana.