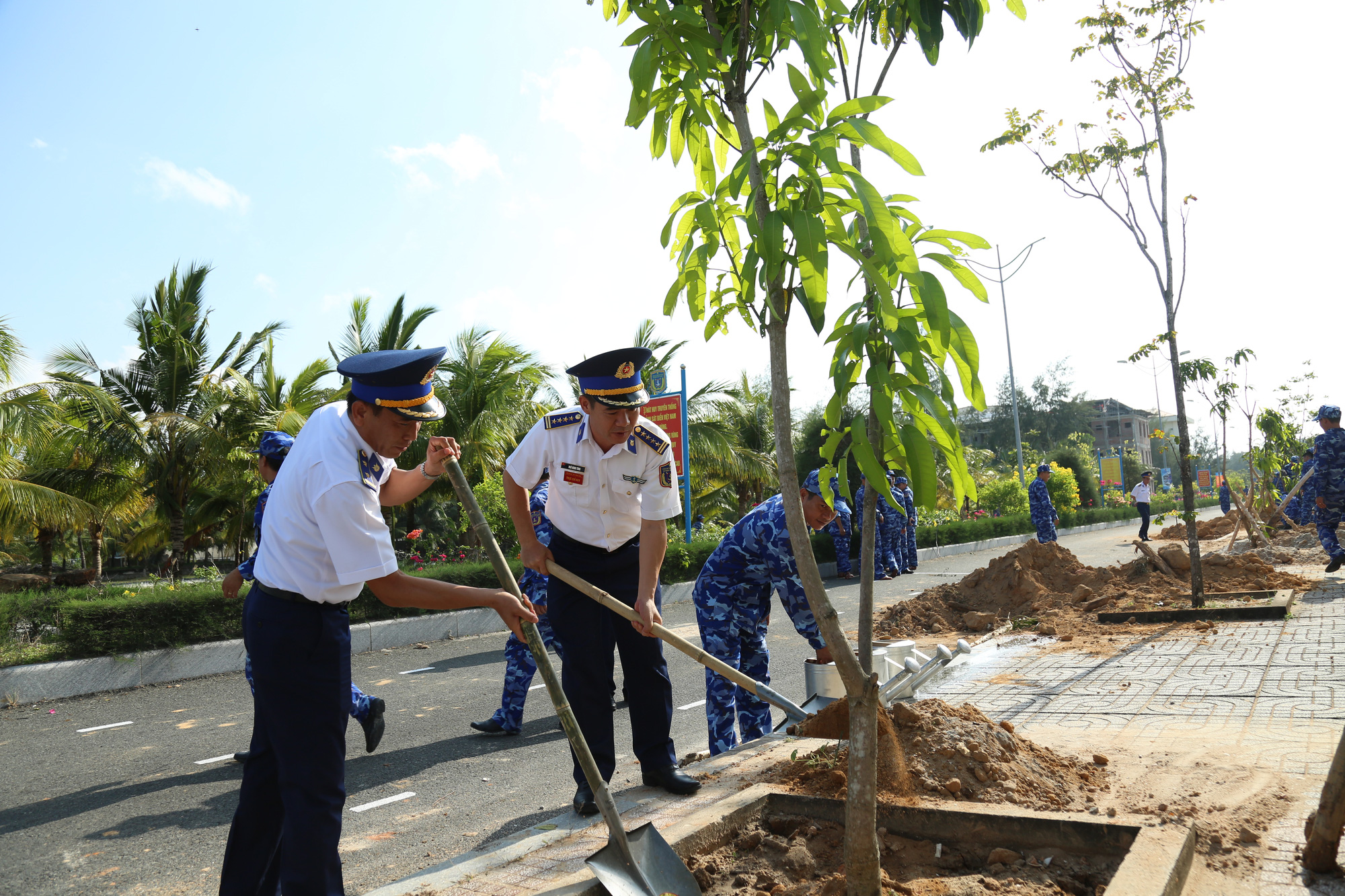 Coast Guard Region 4 Command officers and soldiers planted more than 350 fruit trees and shade trees on the occasion of President Ho Chi Minh's 133rd birthday – Photo: VAN MAN
At the launching ceremony, Colonel Ngo Minh Tung – Deputy Military Commander of Coast Guard Region 4 Command – said that planting trees on the occasion of May 19 is a practical and specific job for each officer and soldier. Minh's Thought, Morality, and Style.
Colonel Tung added that this time, officers and soldiers of the unit simultaneously planted more than 350 fruit trees and shade trees, not only in thanks to Uncle Ho, but also contributed to building the landscape and ecological environment of the southwest of the island.
With this, the unit intends to commemorate the 25th anniversary of the traditional day of the Vietnam Coast Guard (August 28, 1998 to August 28, 2023) and Coast Guard Command Region 4 (September 14). 1998 – September 14, 2023).
"Ministries and soldiers will take good care of the trees so that the movement can truly become a cultural beauty, bringing many benefits and spreading deeply throughout the agency and unit," Colonel Tung said.
Coast Guard Regional 4 said that from 2019 until now, the unit has planted more than 2,500 new trees suitable for soil properties in the Southwest Island, contributing to protecting the green-clean-beautiful environment. .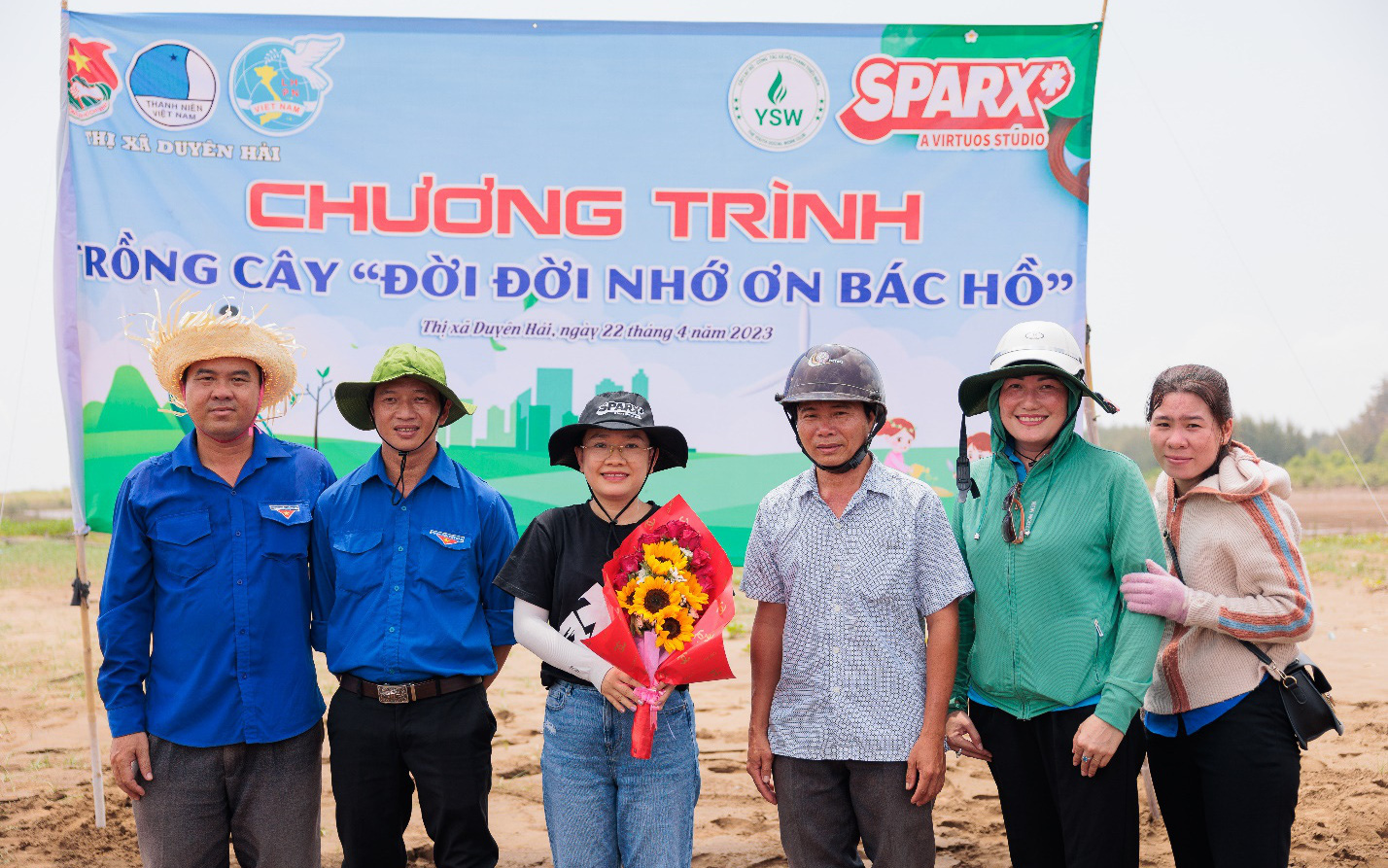 Join the army to plant trees to protect the coastline in Duyen Hai City