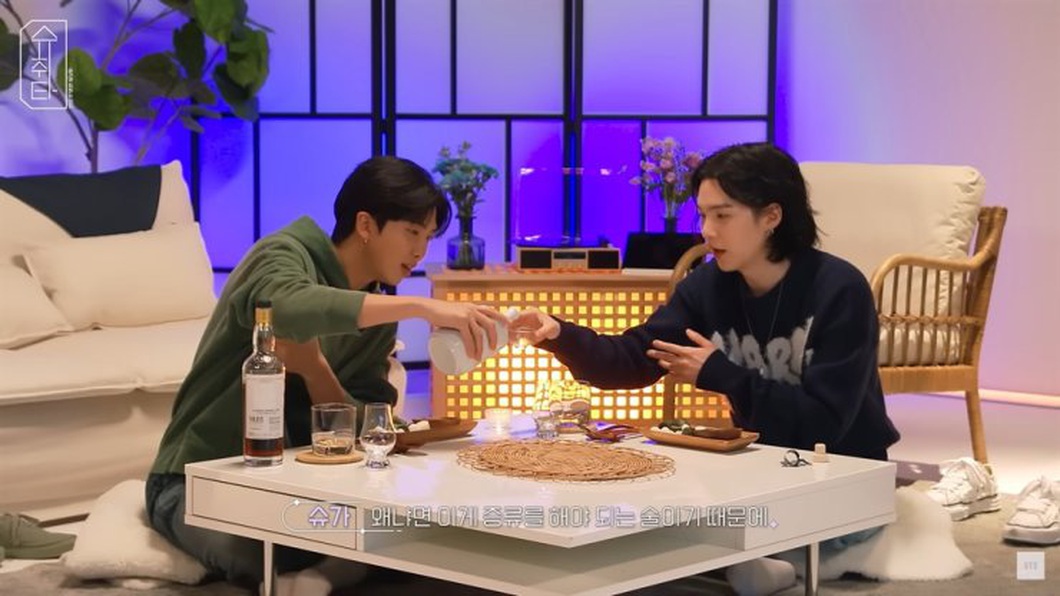 Drinking-related talk show content has become a new trend on Korean YouTube streams – Photo: Koreatimes
That's the recipe that Korean stars like rapper Lee Young Ji used for his show Not Much Prepared, which debuted on YouTube and quickly attracted viewers on social media.
Korean stars drink and have feelings
According to Koreatimes, Not Much Prepared, launched on the YouTube platform last June, has so far attracted over 2.84 million subscribers.
Each episode, a guest is invited into Lee's home to talk about their lives and careers. Private and intimate stories are told as they eat and drink together.
Many famous K-pop stars such as BLACKPINK's Jisoo, BTS's Jin, SHINee's Key, TWICE's Nayeon and Chaeyoung… have participated in the program.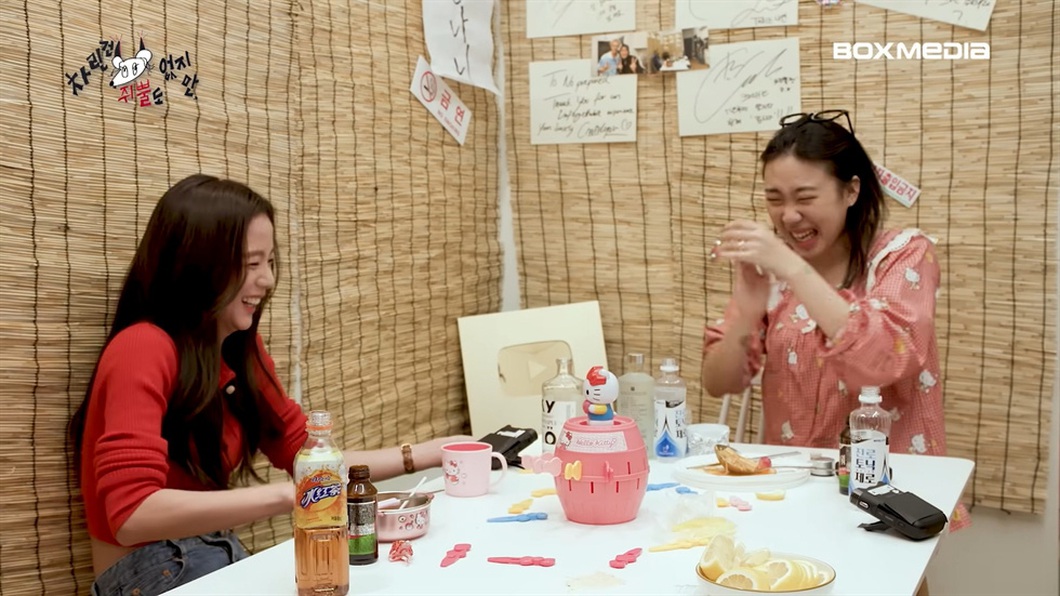 Scene on Lee Young Ji's show Without much preparation, K-pop star Jisoo (left) as a guest – Photo: Koreatimes
From that success, other similar content on YouTube began to appear in a similar format. Specifically like Suchwita (short for the Korean word Drinking Time with Suga) from BTS Suga and Jo Hyun Ah's Thursday Night.
Suchwita started last December, featuring many K-pop stars. They had a heart-to-heart talk with the host at a drinking party. The first episode, which featured RM, attracted over 7.4 million viewers.
A 25-year-old YouTube viewer surnamed Son said these drinking shows and interviews are an opportunity for audiences to see the stars in real life.
"Many of the guests are big stars. The show is closer to life because it feels like the celebrities are just having an intimate conversation in a bar…", she said.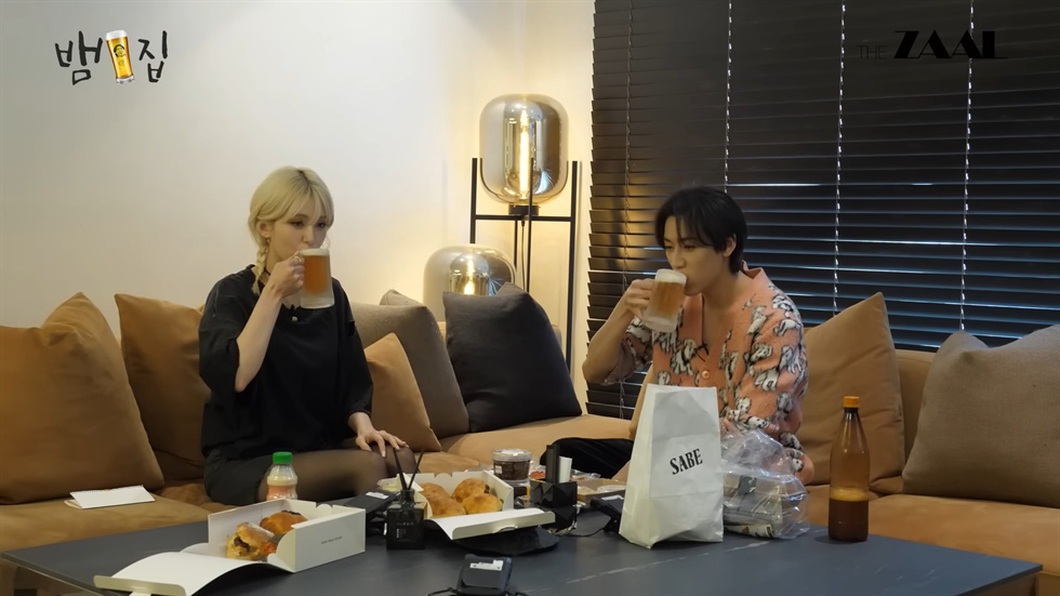 K-pop star Jeon Somi (left) drinks craft beer with BamBam at Bam House – Photo: Koreatimes
Singer Jo Hyun Ah of Urban Zakapa and BamBam of K-pop group Got7 also started a talk show inviting guests for their own drinks.
Singer Jo Hyun Ah's Thursday Night by Jo Hyun Ah has attracted over 308,000 subscribers since its debut on January 4. The show invites celebrities to drink, chat and sing a few songs.
And BamBam invited K-pop stars like TWICE's Jihyo and Jeon Somi to his house for craft beer on the talk show Bam House.
Worry negatively affects young people
Pop culture critic Kim Hern Sik argues that reality shows on YouTube use alcohol to differentiate them from other reality shows.
"TV shows have stricter rules about drinking scenes. So, to make a difference, digital content creators use scenes that don't appear in regular TV shows. That's why there are more alcohol shows on YouTube," he said.
He thinks recounting the stars' personal lives on air is so relaxed that it makes the shows so appealing.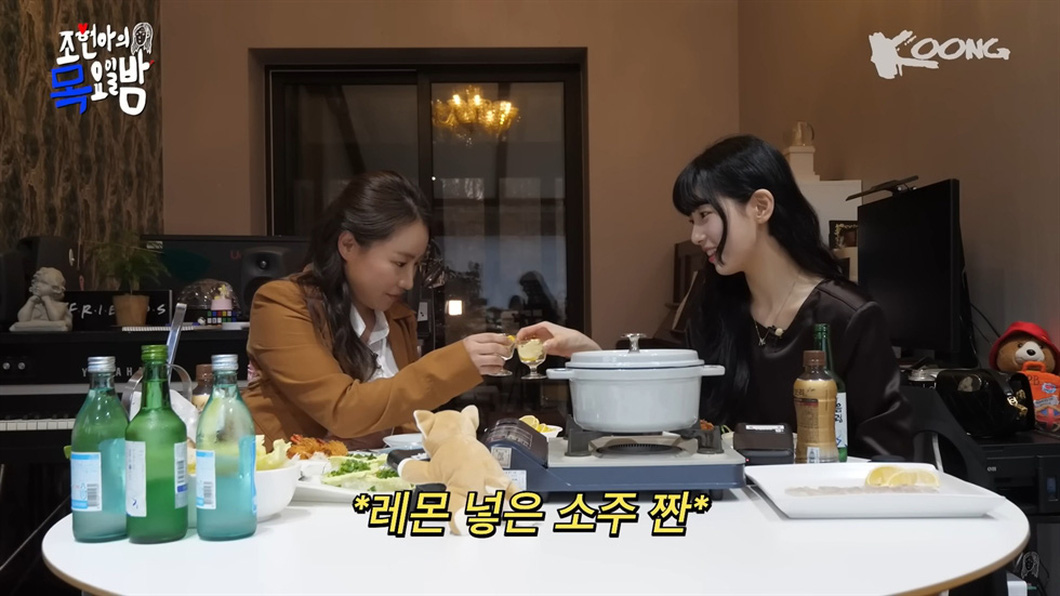 Singer and actress Bae Suzy (right) appeared on the talk show Jo Hyun Ah's Thursday Night hosted by singer Jo Hyun Ah. Photo: Koreatimes
However, the proliferation of drinking-related shows has also raised concerns about negative effects on minors, as age restrictions on YouTube content are more flexible and easier to circumvent.
"Television broadcasters always control appropriate content in regards to what is harmful to minors. But with platforms like YouTube, children can easily access shared content," Kim said.
"In particular, many K-pop stars influence teenagers. When they appear on drinking talk shows, there is concern that young people will imitate them."
"It also raises the question of whether alcohol is an unavoidable means of connecting and building relationships with other people. You can speak in a sober state, why do you need to lean on it. alcohol to do that. negative impact on culture," Kim said.