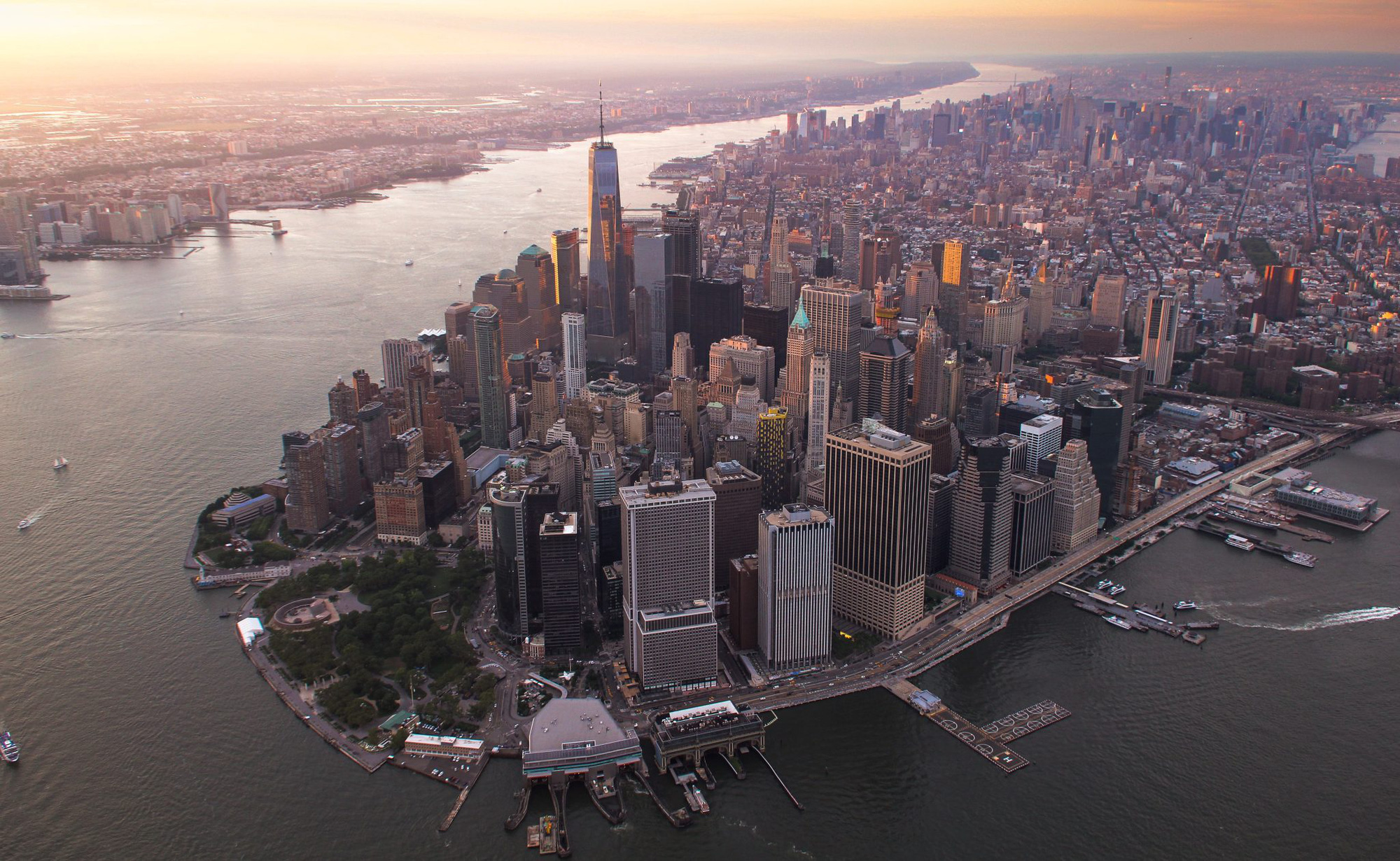 New York is being pulled by skyscrapers – Photo: DIGEST ONLINE
Research shows that New York is sinking at a rate of 1 to 2 mm/year under the weight of skyscrapers. A few millimeters doesn't sound like a lot, but some parts of the city are sinking much faster.
"This suggests that the construction of additional skyscrapers on the coast, river or lake may contribute to the risk of future flooding," said geologist Tom Parsons of the US Geological Survey and his colleagues at the University of Rhode Island.
In this new study, Parsons and his colleagues calculated the cumulative volume of more than 1 million buildings in New York City, or 764,000,000,000 pounds.
His estimates include only the volume of buildings, not including roads, sidewalks, bridges, railroad tracks and other paved areas of New York.
Modeling the geological activity of the city's soil, the team found that clayey and sandy building soils are particularly susceptible to subsidence.
Increased urbanization, including drawing and pumping groundwater, is only exacerbating New York's subsidence problem, researchers warn.
Furthermore, building huge sea walls is not the right answer to the city's dual effects: continual sinking on the one hand and rising sea levels on the other.
New York ranks third in America's future flood tolerance. Much of lower Manhattan is just 1 to 2 meters above current sea level. The 2012 (Sandy) and 2021 (Ida) storms also showed how quickly a mostly paved city can be flooded with water.
The study was published in the journal Earth's Future.
Typically, there are two main causes of subsidence: soft sediments below the ground in motion, or loads acting on the soil, pushing it deeper.
A 2022 study of 99 coastal cities around the world found that subsidence can actually cause bigger problems as sea levels rise.
In most cities surveyed, land is sinking faster than sea levels are rising, meaning residents will face flooding sooner than climate models expect.