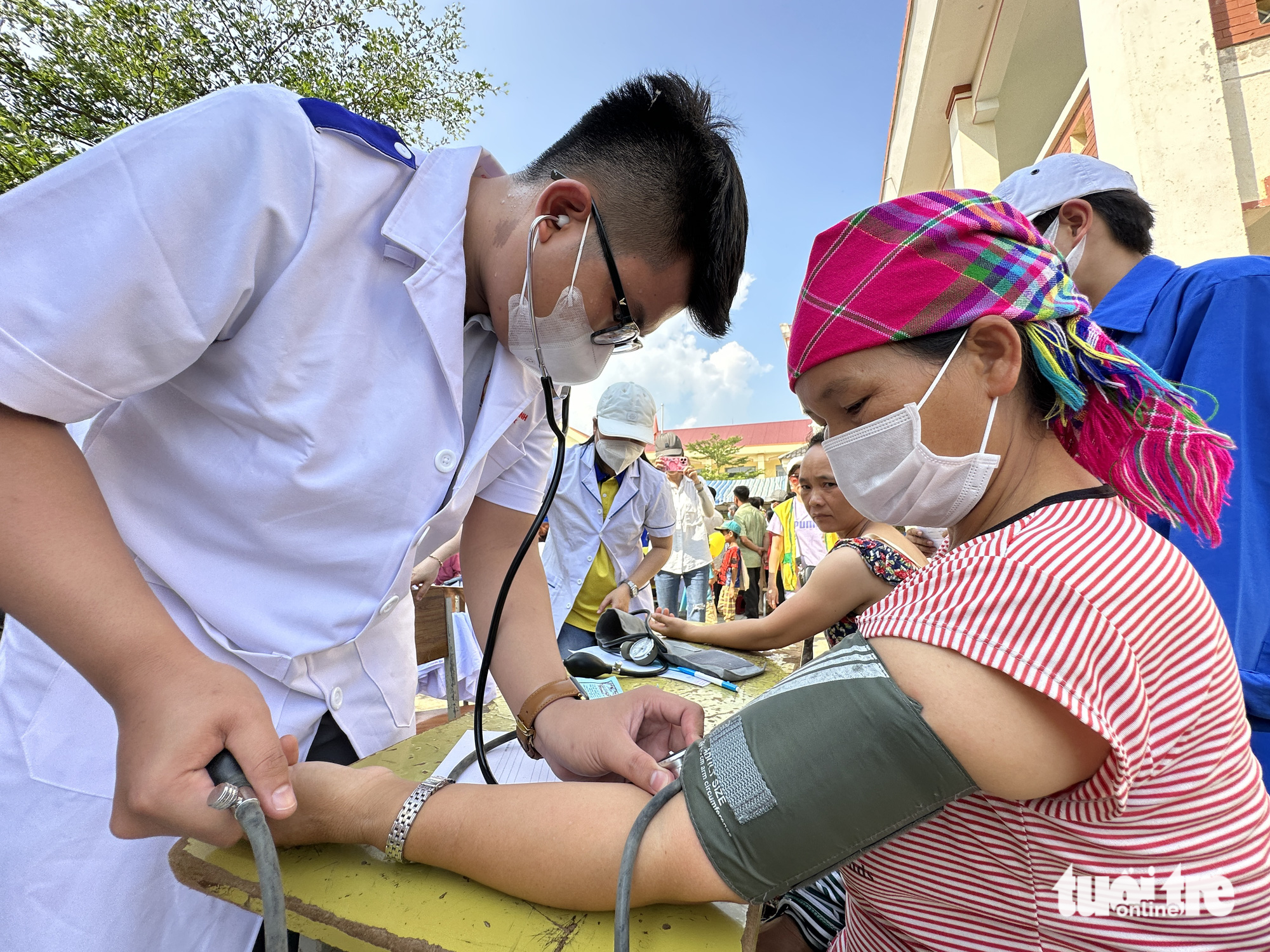 Young doctors and volunteer doctors for poor people in Ea Khiem Village, Hoa Phong Commune (Krong Bong District (Dak Lak) – Photo: MINH PHUONG
On the morning of May 20, the Young Doctors Association of Dak Lak Province, in collaboration with the Thien Tam Charity Association and the French Hoa Saigon, organized a medical examination, medicine distribution and gift giving for 300 people in Ea Khiem Village (Hoa Phong Commune, District). Krong Bong, Dak Lak Province).
Overcoming almost 100km in hot sun and dust, in which there are very difficult stretches because Provincial Road 12 is being repaired, there is a stretch that has to be "raised" with a plow for many kilometers. reach destination in advance with people.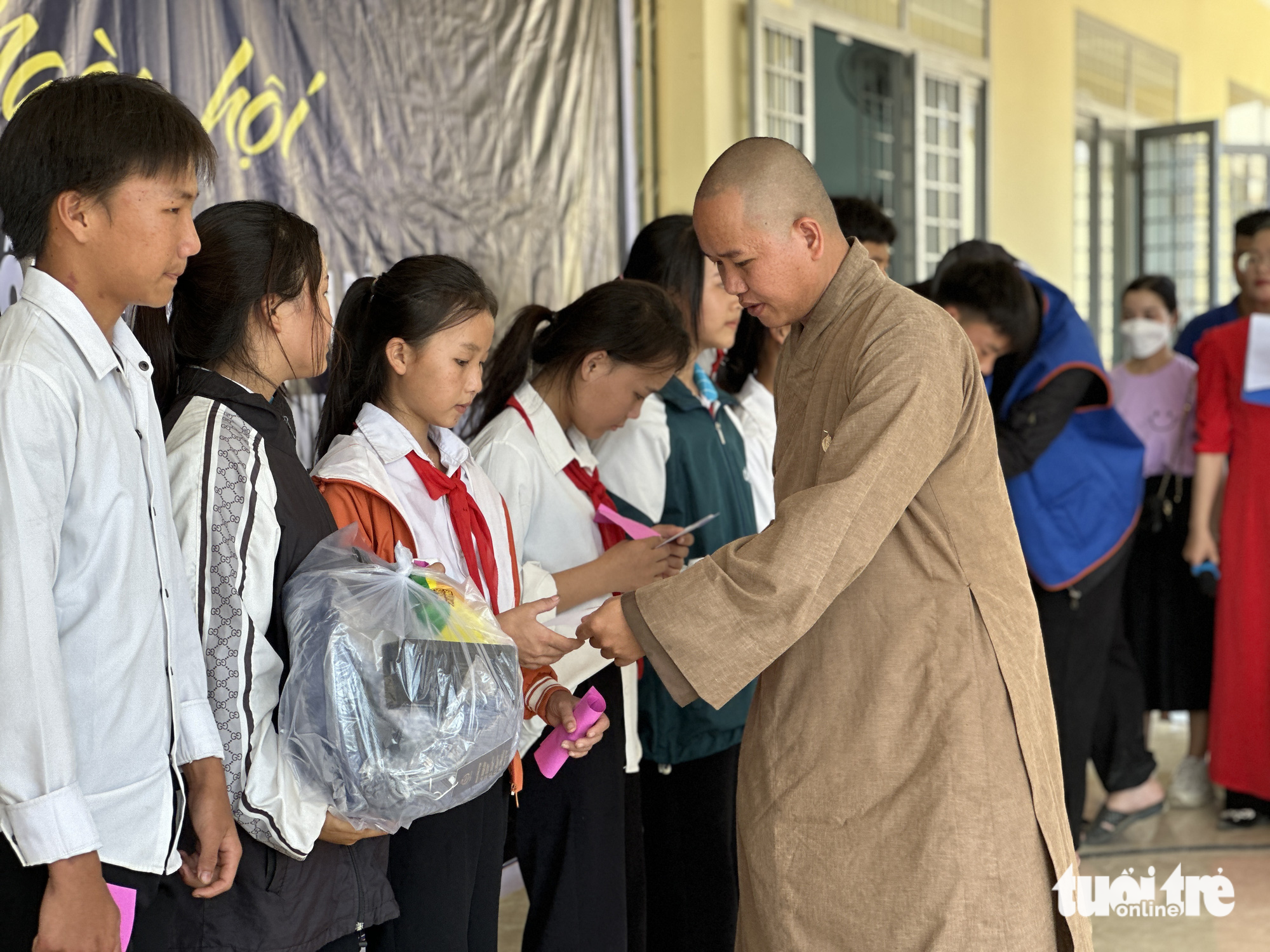 The organizing committee awarded 20 scholarships to underprivileged students – Photo: MINH PHUONG
According to the previous task, the groups of volunteers shared a place to deliver gifts, a place to distribute food, a place to cut hair and organize games for the little ones.
The area for medical examinations and distribution of medicine to the poor is always crowded. Doctors and nurses, in turn, measured blood pressure, performed tests, consulted about the disease, and distributed medication to the population.
Mr. Phan Thanh Trinh – vice-president of Dak Lak Vietnam Youth Union – said the trip was an opportunity for young doctors and volunteers to return to remote areas where there are still many poor people, lack of sufficient surface area.
The delegation awarded 390 gifts (VND 300,000/fee), 20 scholarships for poor students who overcome difficulties (VND 1 million/fee). Young doctors and nurses, the group of volunteers also distributed free medicine and prepared meals for more than 300 people.
"We are very grateful to the groups of volunteers in Ho Chi Minh City who did not hesitate to come back from long distances to help people with practical gifts. Through the program, poor people are also screened for possible illnesses, improve the health of community.
This is an annual program on the occasion of Uncle Ho's birthday, which we have held continuously for 13 years," said Trinh.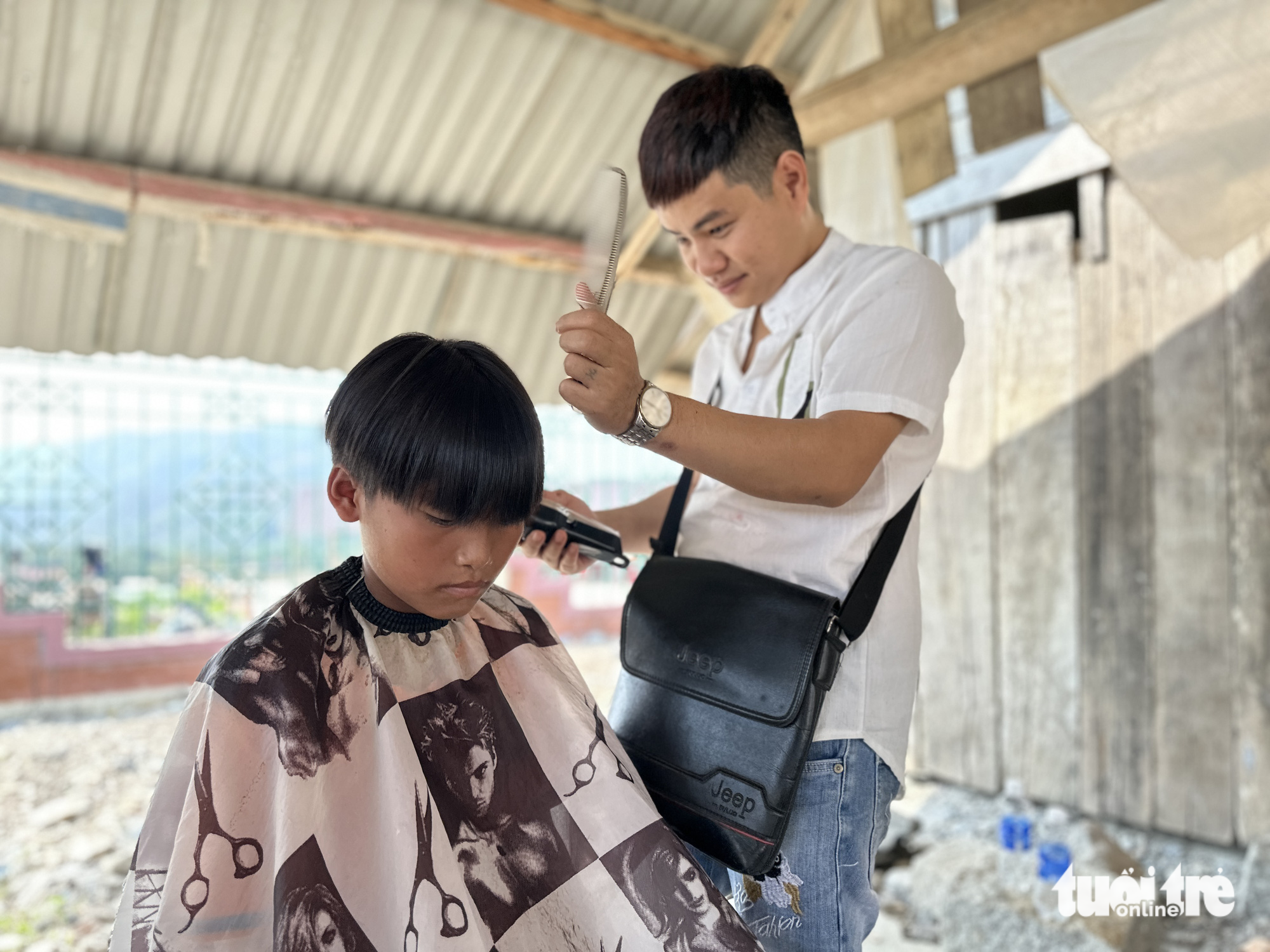 Group of volunteers cut hair for underprivileged children – Photo: MINH PHUONG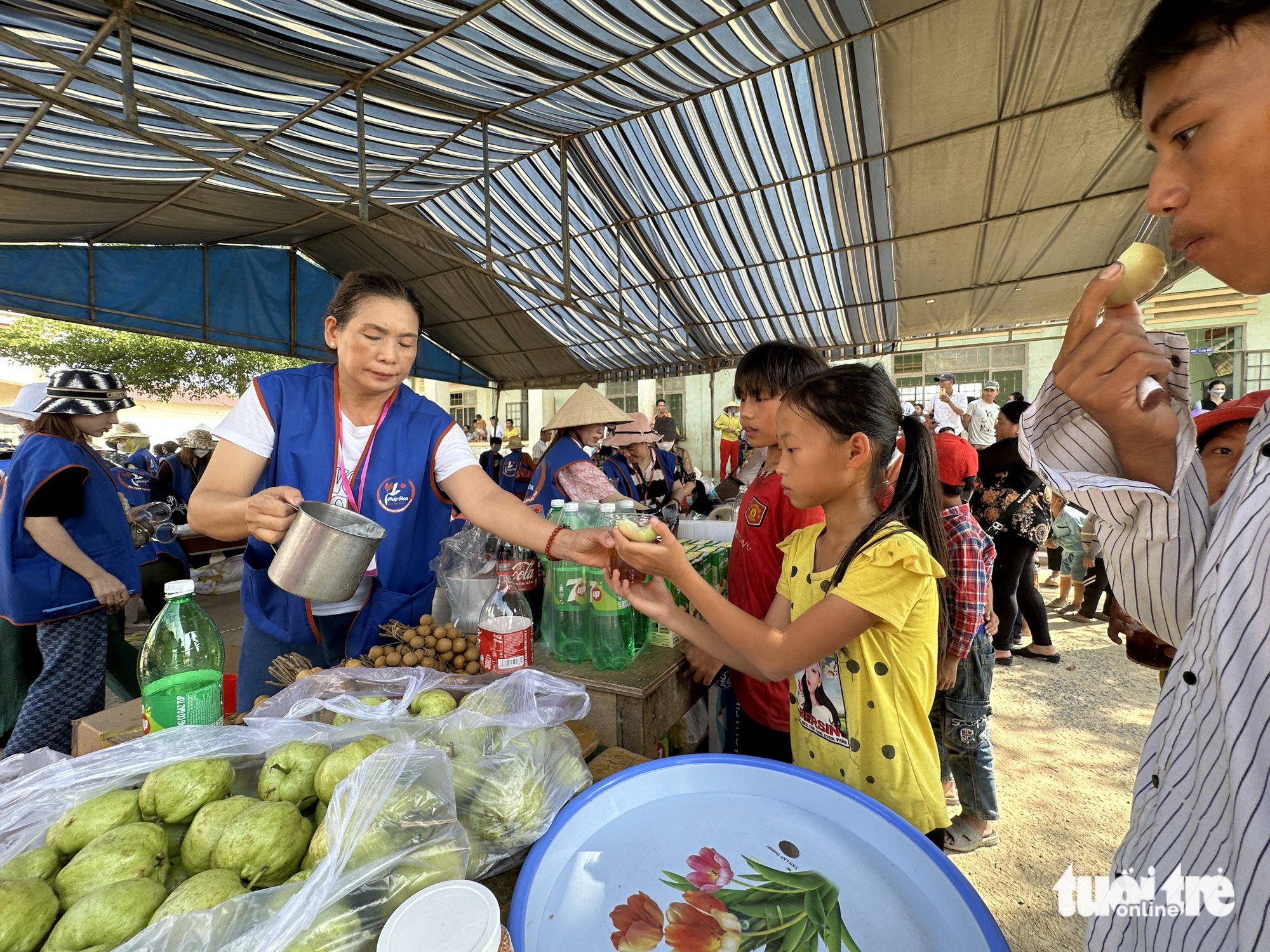 Children enjoy the volunteer group's food stall – Photo: MINH PHUONG