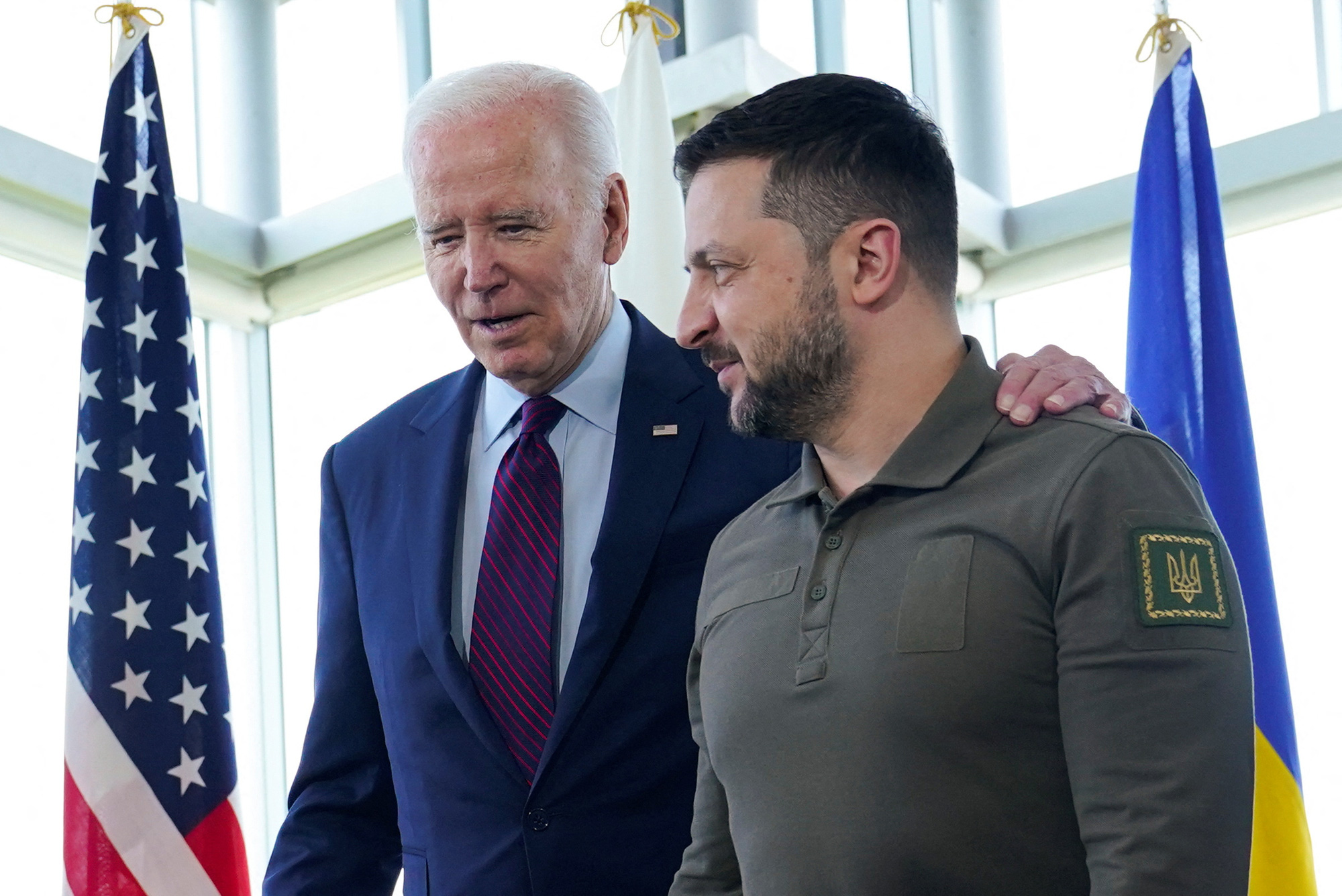 US President Joe Biden (left) and Ukrainian President Volodymyr Zelensky at the G7 Open Summit in Hiroshima, Japan.
Speaking to the press in Hiroshima (Japan) on May 21, Biden said that the F-16 fighter could be used "wherever Russian troops are in Ukraine and the region".
The US president also said it was "very unlikely" that these planes would be used in any Ukrainian strikes in the coming weeks. However, the Ukrainian military may still need these weapons to defend itself.
After wrapping up the three-day summit, G7 leaders insisted they would not back down in support of Ukraine.
Earlier, Russian President Vladimir Putin claimed to have captured the eastern city of Bakhmut, which Kiev denied.
President Biden announced a $375 million military aid package, including artillery and armored vehicles, for Ukraine on the final day of the expanded G7 Summit.
Biden told G7 leaders that Washington supports joint training programs for Ukrainian pilots in F-16 fighter jets.
However, Kiev has yet to win specific public commitments on the supply of fighter aircraft.
Also on May 21, Zelensky said he believes Kiev will receive F-16 fighter jets from the West.
Biden told reporters that he discussed the issue with Zelensky during their private meeting.
The US president said the F-16s would not help Ukrainian forces in Bakhmut but could "make a big difference in their ability to deal with what's to come".