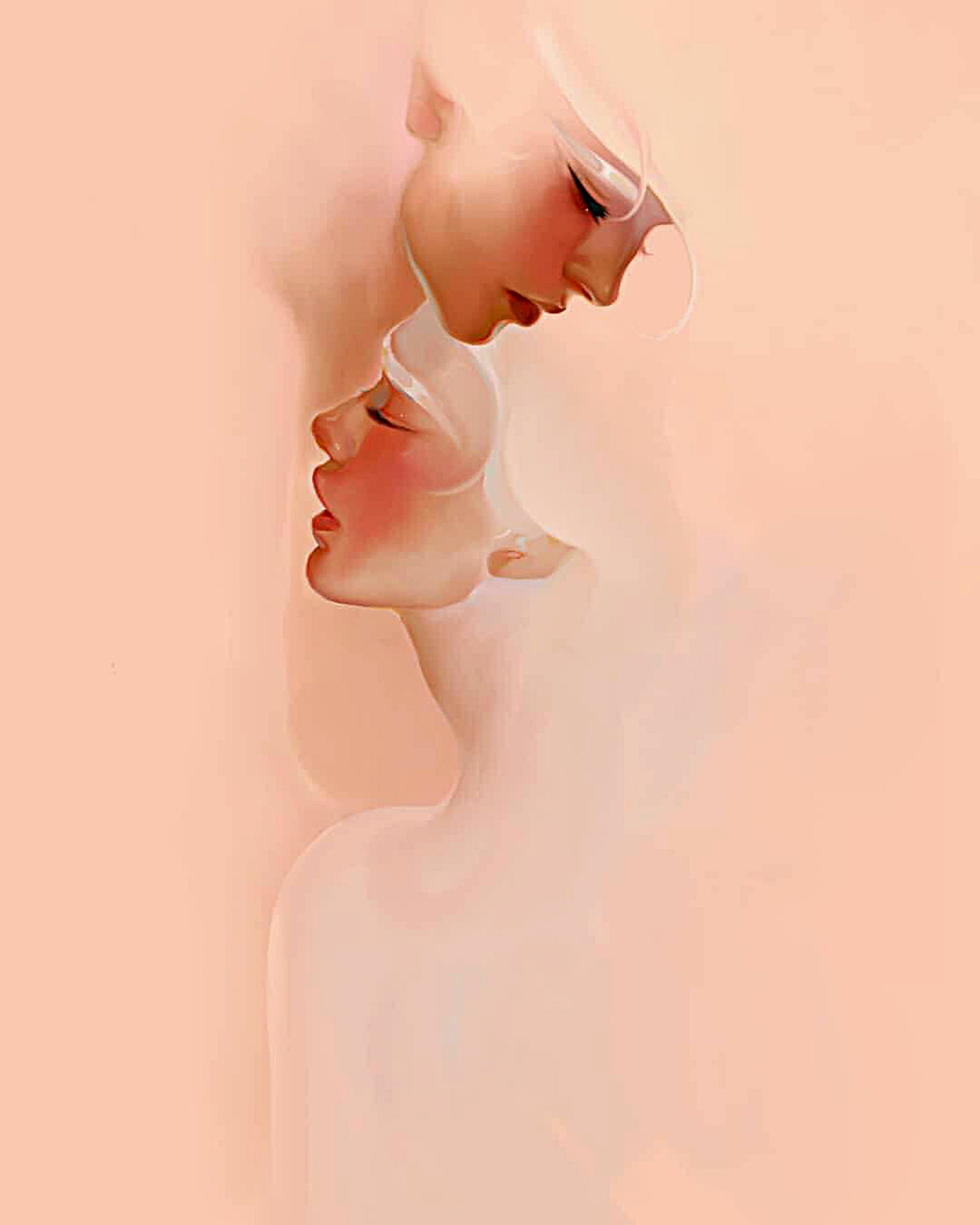 Painter: Nguyen Thanh Nhan
The quick answer is to write an email to blame your child for not studying hard. For many days I was silent.
She impatiently asked her father and received an email that made her cry.
I wrote in Vietnamese: "Mom, I'm sorry I didn't write to you, because I was shocked. The day I passed my baccalaureate was such an important day for me that my parents didn't congratulate me. Why? ( .. .)
I confess that it is not good, but it is good. Parents do not congratulate, but also shout at children. I cried instead of playing with you.
Now I feel better, but I still don't understand my parents. Can't you just congratulate me? Congratulations on entering the adult world."
Repentant, she panicked and replied, "Reading your letter, I'm glad that you think seriously and write Vietnamese correctly. As you know, it's all because my parents expect more from me, so at the end of it all. expected, the parents were disappointed.
I'm sorry I don't care about your feelings, but I want you to understand why I expect so much from you: Elderly parents are always afraid that you don't have a good future, but they want a good future to study. good. Well, this is also an opportunity to understand and forgive each other. Mom hugs me.
Congratulations on growing up." The entire letter was filled with tears without two words of thanks, but she forever thanked her son for helping her wake up with a beautiful sentence: "Simply congratulations on entering the adult world.".
Speaking of hugs, she remembers her high school year: During the afternoon meal, the mother and daughter were away because the father was away, and suddenly she had trouble breathing.
She panicked because her son had similar symptoms. Not knowing what to do in the confusion, she went to the kitchen to prepare a glass of lemonade and honey for her son, so that he could sleep well, eat less fruit, eat less vegetables… but the reason was certainly love.
I separated a few sentences and then I was quiet. On the way, she continued to stutter, maybe I lack iron, I lack potassium… Suddenly, I looked at my mother seriously: "Mom, hug me, let me be less afraid!". Shocked to wake up, she ran to hug her son, cursing herself: Oh, it's just a hug "to make you less afraid", why don't we think of that? It's love too, but why do we keep walking around showing signs of love?
In the afternoon, when my daughter went out to play, she joked: "I hug mom." Happy hug my mother. In the spreading sweetness, she suddenly realized that mother and daughter rarely held each other for long. She also noticed that she and her mother rarely held each other for very long. Since the application of "cuddle therapy" by the mother/child reminding each other, the air in the house suddenly cools down. The valve is open.
Public opinion was already confused about Hao Anh's crime of theft. She deliberately called him "baby", even though Hao Anh was an adult, being mocked, spoiled and ungrateful. Public opinion also blames the community for generous bearing, blames the irresponsible mother and blames poor education…
Very confused between the three arguments, but when reviewing Hao Anh's series of images of a 12-year-old child who was brutally tortured, released by society, he had a lot of money to play with; until she wrapped herself in a prisoner's striped shirt; I wonder how long ago, boy, did he get any physical hugs from an adult?
Believe it or not, even the one I call mom. Looking at the bewildered face of the inmate – the victim behind bars, she was sure he would cry when he was hugged.
Science says that when hugging, the hormone oxytocin is released, which reduces stress and boosts the immune system. A fear study found that hugging someone can make us less afraid, which is why children love hugging familiar objects to reassure themselves; Children who are hugged a lot are less likely to experience stress as adults.
She enjoys teaching theater to kids, but the goal is not to direct them towards the entertainment industry; Drama helps children be confident and able to express their emotions. When a child does not speak, does not dare and cannot say what he has experienced, the "serious review"…
I asked his permission to write a story about the house, with the reason that the story we can help society refer to. I agree. I just didn't tell you that this is also an apology from my mother – an adult. The adults.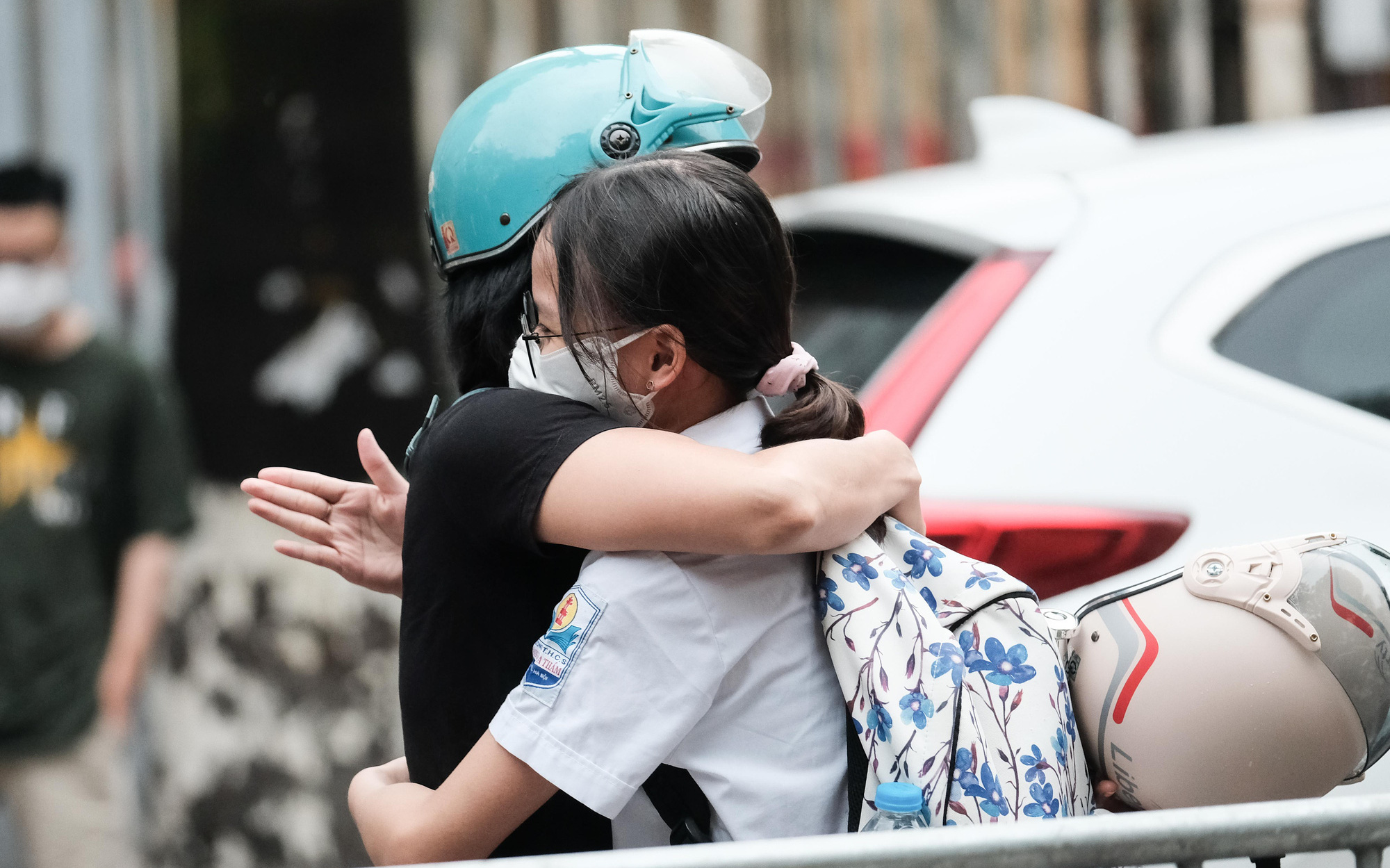 Hugs to Encourage Soldiers on a Stormy Day