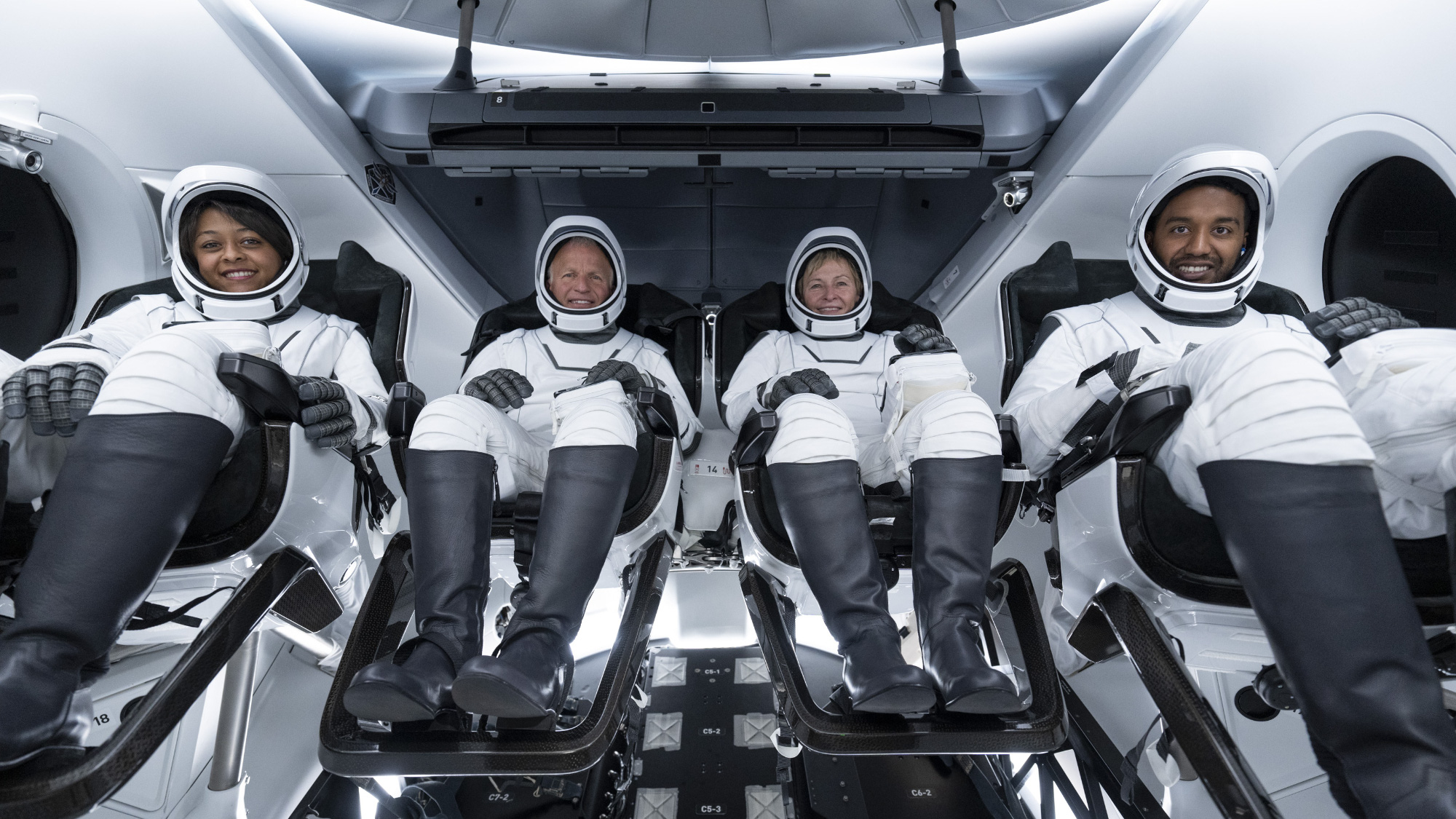 Group of 4 private astronauts participating in the Ax-2 mission, from left: Rayyanah Barnawi, John Shoffner, Peggy Whitson and Ali AlQarni – Photo: SPACEX
According to the AFP news agency, the Axiom Mission 2 (Ax-2) spacecraft with a group of 4 astronauts left the Kennedy Space Center launch pad, Florida, USA as planned.
The craft uses the SpaceX Company's Falcon 9 rocket and Dragon spacecraft.
The spacecraft carrying the group of astronauts will land on the ISS around 9:25 am on May 22nd.
The moment the spacecraft sent four private astronauts into space
According to the plan, the group of astronauts will stay on the space station for 10 days to experience the sensation of living in orbit. They will carry out many projects in science, communication and education before returning to Earth and landing in the Atlantic Ocean or the Gulf of Mexico.
The group of astronauts who participated in the Ax-2 mission consisted of 2 men and 2 women. Mrs. Peggy Whitson – former veteran NASA astronaut fills the role of team leader. John Shoffner, a paying passenger serving as a pilot, and the first two Saudi cosmonauts on the ISS were Ali Al-Qarni and Rayyanah Barnawi. Barnawi will be the first Saudi woman in space.
Sharing at the press conference, she said, "To be the first female astronaut from Saudi Arabia to represent the Middle East in space, it is a great joy and honor for me."
With Axiom Space, this mission lays the groundwork for the goal of building a private space station, which is expected to start in 2025.
NASA plans to decommission the ISS by 2030 and will use private space stations.
Will a soldier master the path to space?
Earlier, on April 26, the first private crew of astronauts safely returned to Earth, completing a historic journey in which all four astronauts flew to the International Space Station (ISS). space.