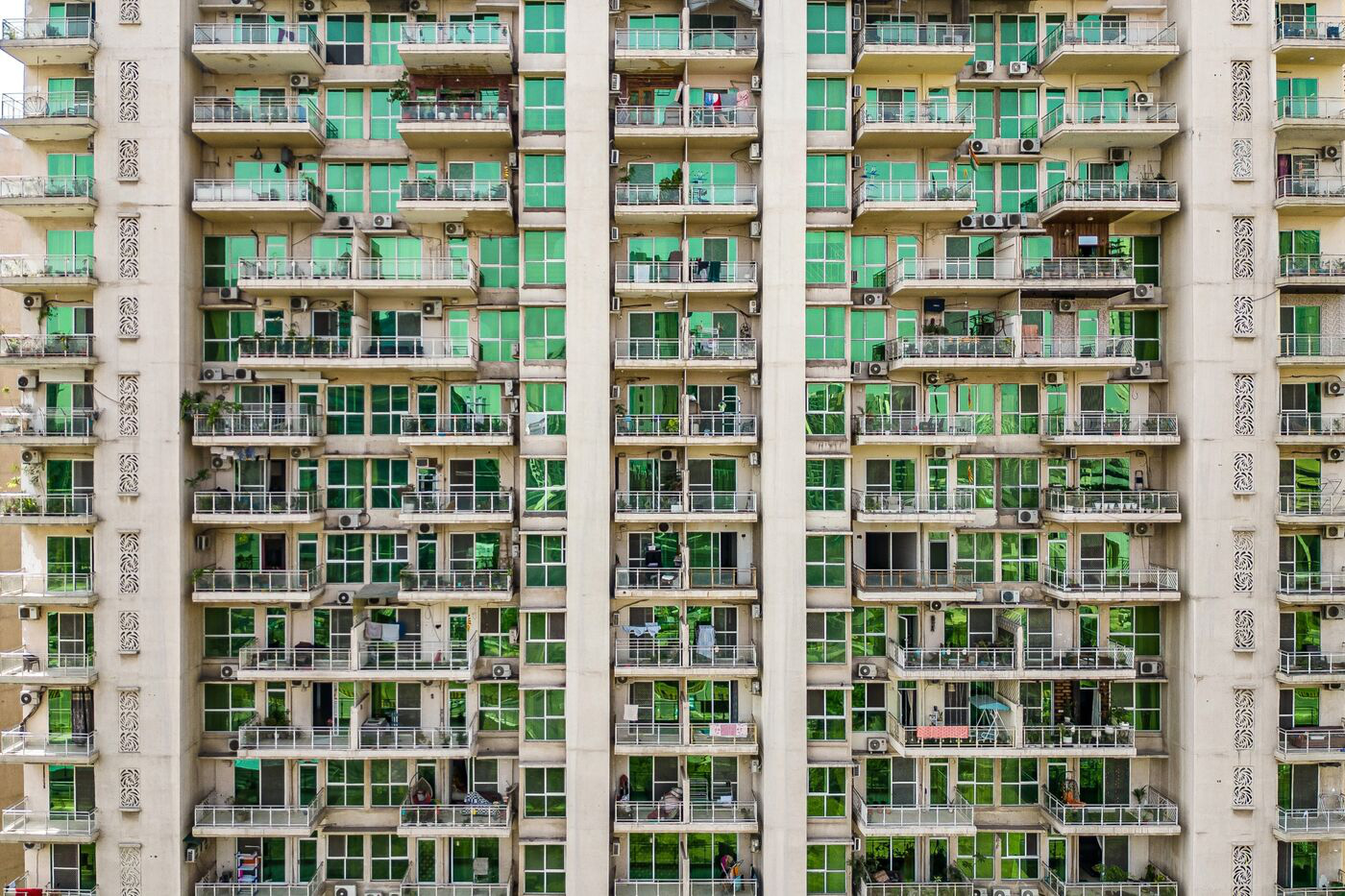 Air conditioners fill an apartment building on the outskirts of New Delhi, India.
Demand for air conditioners (AC) is growing in markets where both incomes and temperatures are rising and are also densely populated, such as India, China, Indonesia and the Philippines.
That's good for public health and economic productivity, but it's certainly bad for the climate.
Developing countries are getting warmer
"We are operating in endless opportunity," said Kanwaljeet Jawa, head of the Indian branch of Daikin Industries Ltd, the world's largest maker of air conditioners. In recent years, our sales have increased more than 15 times."
Some of the poorest places in the world are also the hottest. But rising incomes have put air conditioners within the reach of millions.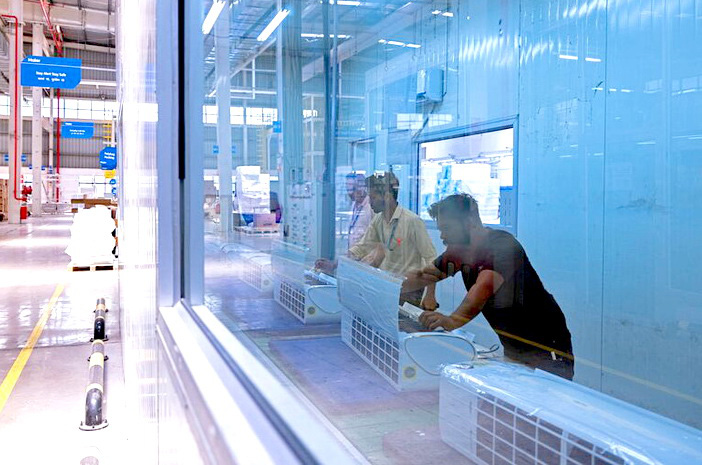 Inside the air conditioning production area of ​​the Haier appliance factory – Photo: BLOOMBERG
In a study that analyzed thousands of factories in India with different cooling practices, researchers found that for every increase of 1 degree Celsius, productivity decreased by about 2%.
This is a big problem for Prime Minister Narendra Modi's efforts to boost stagnant export numbers, attract business from China and move up the global value chain.
According to E. Somanathan, author of the report and professor of economics at the Indian Statistical Institute (ISI Delhi), the decline in productivity due to heat over the past 30 years could amount to about 1% of India's GDP, or about US $32 billion. .
But expanding AC coverage too quickly also risks exacerbating the crisis India is facing. Most appliances use refrigerants that are much more harmful than carbon dioxide.
Abhas Jha, a Singapore-based World Bank climate change expert, said that if standards are not improved, "the planet will literally be boiled".
Is there a refrigerant that is "green" and cheap for an air conditioner?
One of the most common refrigerants in air conditioners, hydrofluorocarbons (HFCs), have the ability to heat up to 1,000 times more than carbon dioxide.
Scientists say that if it depends on HFCs, the world could warm up to half a degree Celsius by the end of this century. This will increase greenhouse gases, causing deadly storms, droughts and more heat waves.
In 2016, more than 170 countries agreed to phase out HFCs starting in 2019. Of which, rich industrialized countries were asked to take the lead in drastic reduction of HFCs.
There are now less environmentally harmful refrigerants on the market, as some big companies such as Chemours Co. and Honeywell International Inc. manufacture. Daikin and Mitsubishi Electric Corporation are also working on their own products, but not as expected.
Daikin's R-32, for example, still has about a third of the global warming potential of conventional refrigerants. It is still polluting and also more flammable, although cheaper than some other soft drinks.
"While R-32 helps to avoid a lot of emissions, we need to reduce it to a lower level," said Prima Madan, energy efficiency and cooling expert at the Resource Defense Council.
Refrigeration companies are also looking for new options. "If you don't have green soda, you're a loser," said Jawa, managing director of Daikin India.
Currently, however, HFC alternatives are still quite expensive. This leads to opposition even in rich countries. The US Senate recently agreed to reduce HFC consumption by 85%, but within 15 years.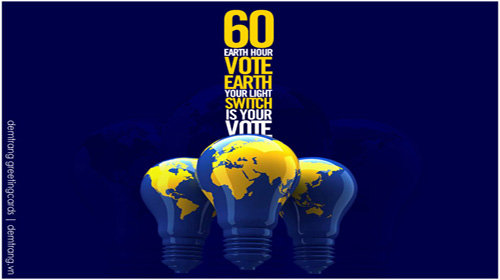 How to use air conditioning correctly