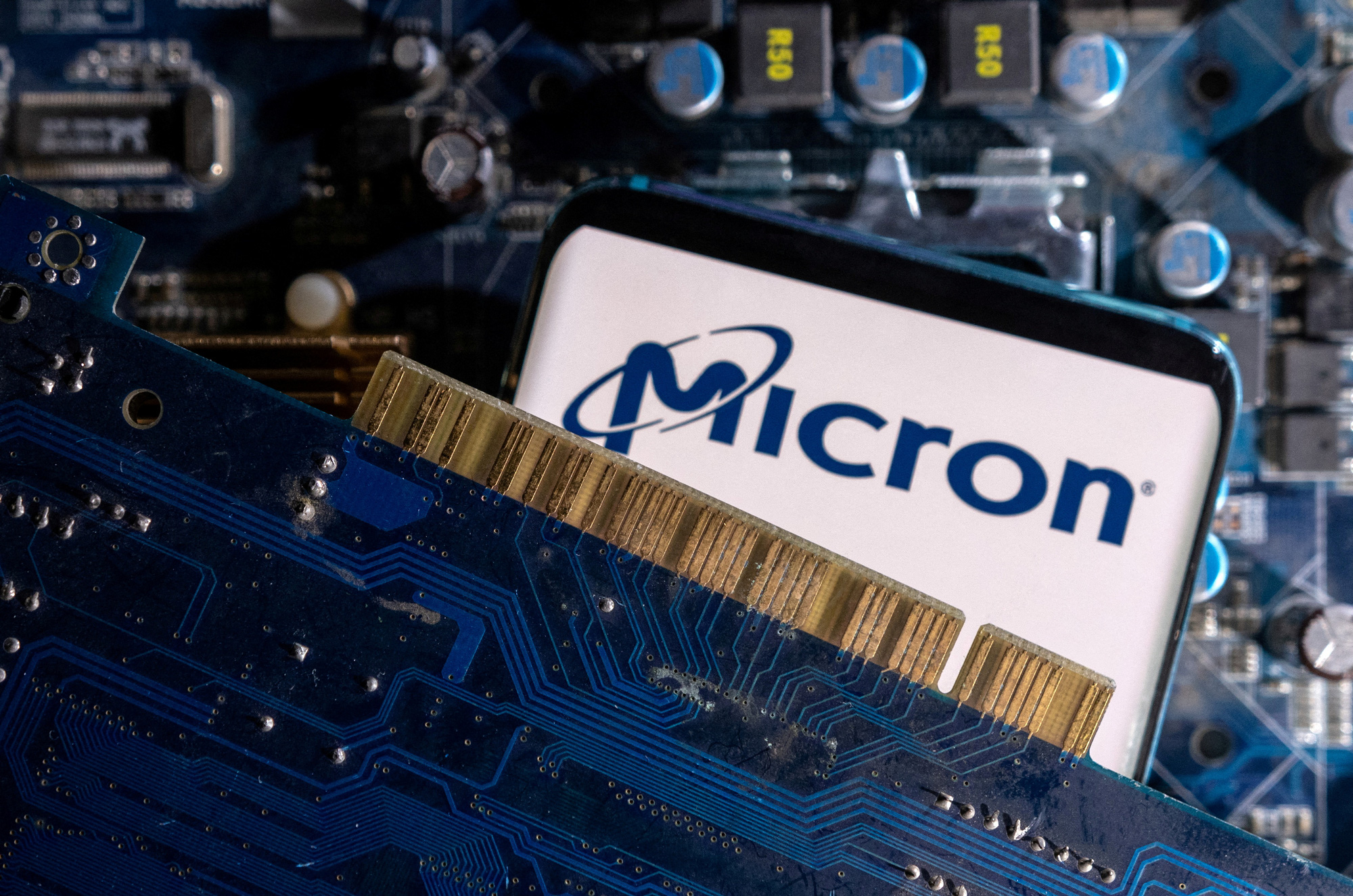 The Chinese market accounts for 11% of the revenue of the American chip company Micron — Photo: REUTERS
On May 21, China announced that products manufactured by US chip company Micron pose a national security risk and will be banned from being sold to domestic operators of critical information infrastructure.
The US Commerce Department said it "resolutely opposes restrictions that have no basis in fact", adding that the move to ban Micron is inconsistent with Beijing's stated commitments to an open market. legal transparency.
"We will work directly with Chinese authorities to detail our position and clarify their actions," the Commerce Department said.
On May 22, chip company Micron announced that it is considering next steps of action. "We want to continue discussions with the Chinese authorities," the SCMP newspaper said, citing Micron.
The Cybersecurity Assessment Office, under the Cyberspace Administration of China (CAC), in March announced an investigation into Micron's products. The CAC did not disclose which products it evaluated or the evaluation method.
The CAC alleges that Micron failed a cybersecurity assessment, which resulted in its products being banned from being sold to critical information infrastructure (CIIO) operators in China, including telecom operators to banks or water utility companies. .
CIIO-related regulations in China are very broad, covering many areas considered important to national security and people's livelihood, including areas such as communications, energy, transportation, financial resources or finance.
The Chinese market accounts for 11% of Micron's total revenue of USD 30.8 billion in 2022. Micron's Chinese customers include Lenovo, Xiaomi, ZTE, Coolpad, China Electronics Corp or Oppo…
According to SCMP, China's decision to ban Micron is seen by some industry observers as retaliation by Beijing for US restrictions on chip exports to China.
In October last year, the Biden administration bolstered US exports of advanced semiconductor technologies to China, including chip-making equipment and design software, citing potential risks to China.