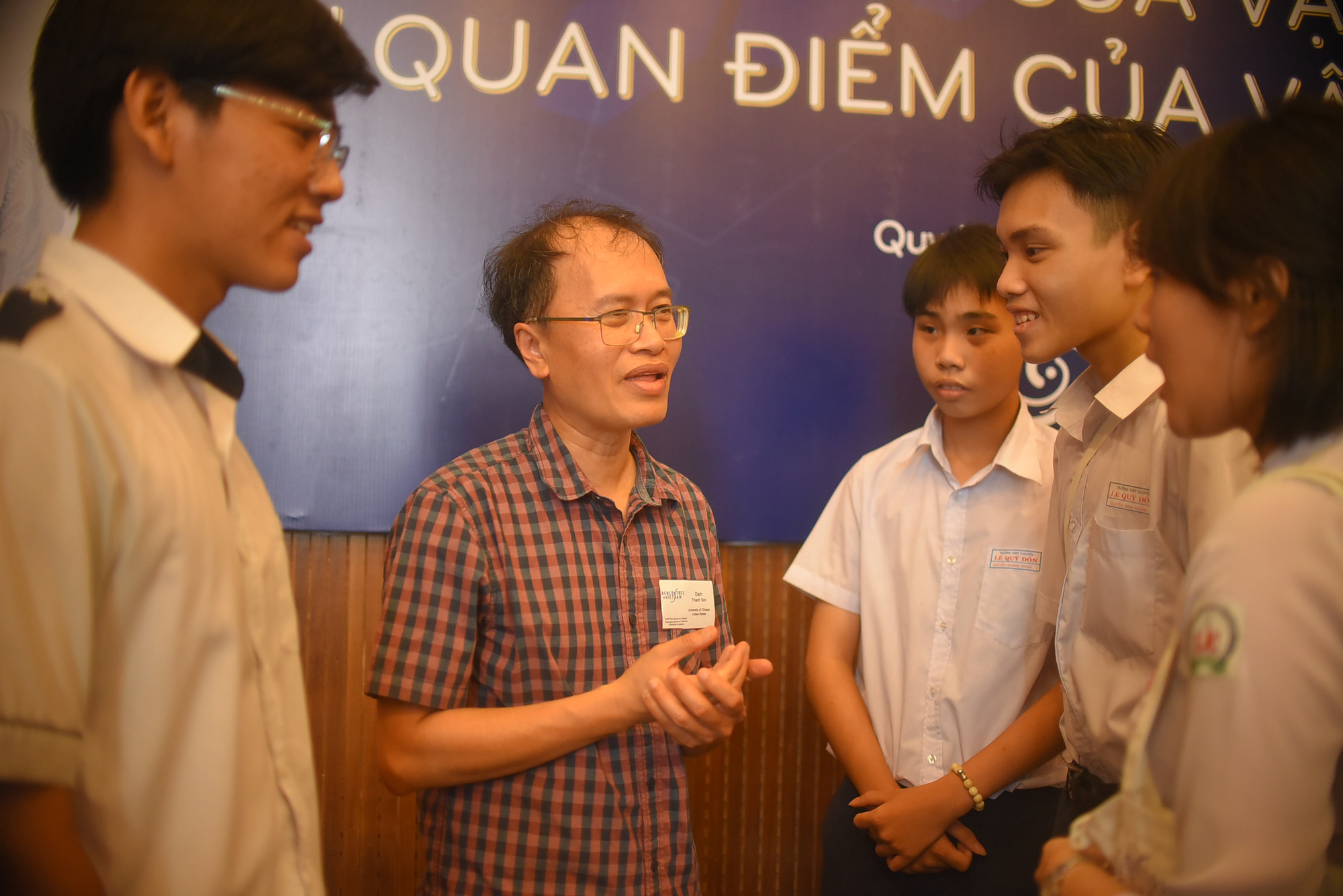 Young people talk with professor Dam Thanh Son at an exchange event between scientists and students in Binh Dinh – Photo: LAM THIEN
On May 22, Mr. Nguyen Huu Ha, deputy director of Science and Technology Department of Binh Dinh, said that the People's Committee of this province has just launched a plan to organize NASA's Vietnam Week – Binh Dinh 2023. This activity is expected to be carried out on May 22. It takes place on two days, 8 and 9 June.
According to Mr. Ha, NASA Vietnam – Binh Dinh Week 2023 will have activities: Astronaut Talk Show (talking to astronauts), scheduled to be held at the Provincial Convention Center and NASA STEM DAY program, explore the starry sky – Starry Night is scheduled to be held at the Center of Scientific Discovery and Innovation, the International Center for Science and Interdisciplinary Education.
The event aims to help people learn more about NASA's scientific advances. In addition, the interesting things of life in space and in the universe will be shared by astronauts with everyone.
Through the astronauts' stories, everyone will understand more about the work environment and life in space. Scientific studies on how to protect the Earth, avoid environmental pollution, warn of the risk of collisions with other planets and extraterrestrial life will also be shared in the program.
"The program helps to inspire and foster a passion for scientific research and exploring the world in young people and teenagers. Career guidance, promoting creative thinking for students through educational activities," said Mr. Nguyen Huu Ha.
It is known that this is the first time that NASA coordinates to bring astronauts to a country in Southeast Asia. Two provinces of Binh Dinh and Hau Giang were chosen to organize this event.