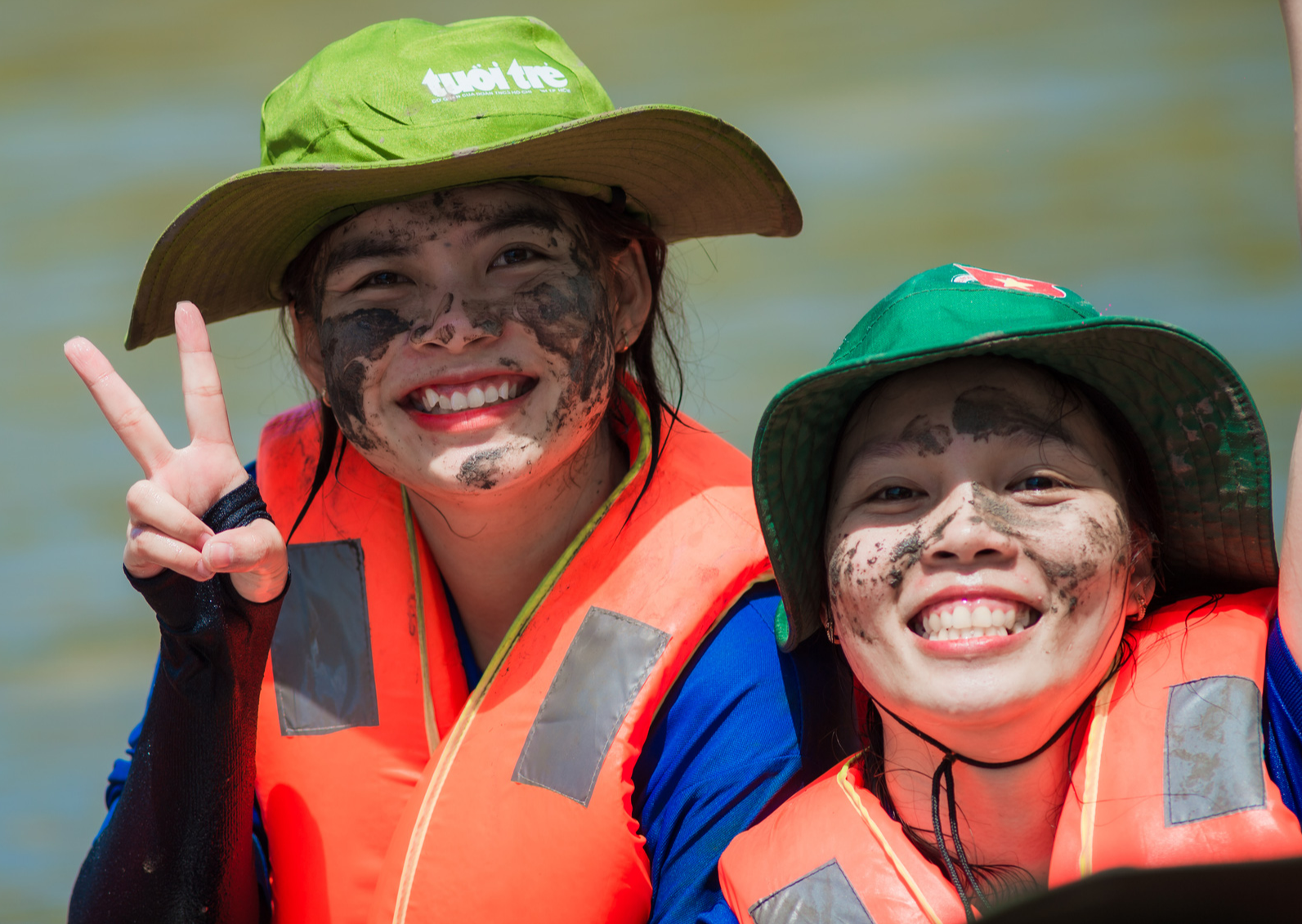 Campers at Nguyen Chi Thanh Camp in Southeast Region in 2023 overcome challenges to enter camp – Photo: Vietnam Youth Union Ho Chi Minh City
The Nguyen Chi Thanh Camp in the Southeast Cluster is a central Tier I training camp, which was first hosted in Ho Chi Minh City 14 years ago.
Young Leaders Competition
This is a traditional activity of the Central Vietnam Youth Union, with the participation of 7 provinces and clusters in the Southeast region, including: Ba Ria – Vung Tau, Dong Nai, Binh Duong, Binh Phuoc, Binh Thuan, Tay Ninh and Ho Chi Minh City .
Opening speech, Mr. Ngo Minh Hai – Member of the Presidium of the Central Committee of the Youth Union of Vietnam, Deputy Permanent Secretary of the Youth Union of Thanh Doan, President of the Youth Union of Vietnam of Ho Chi Minh City, and at the same time is the permanent deputy head of the camp organizing committee – said that so far, Nguyen Chi Thanh camp has recognized more than 3,500 central Level I trainers.
This is a team of Association cadres who are strong in theory, good in skills, always kindling the fire of desire, dedicating themselves to the ideal of making the Vietnamese Motherland rich, strong and civilized.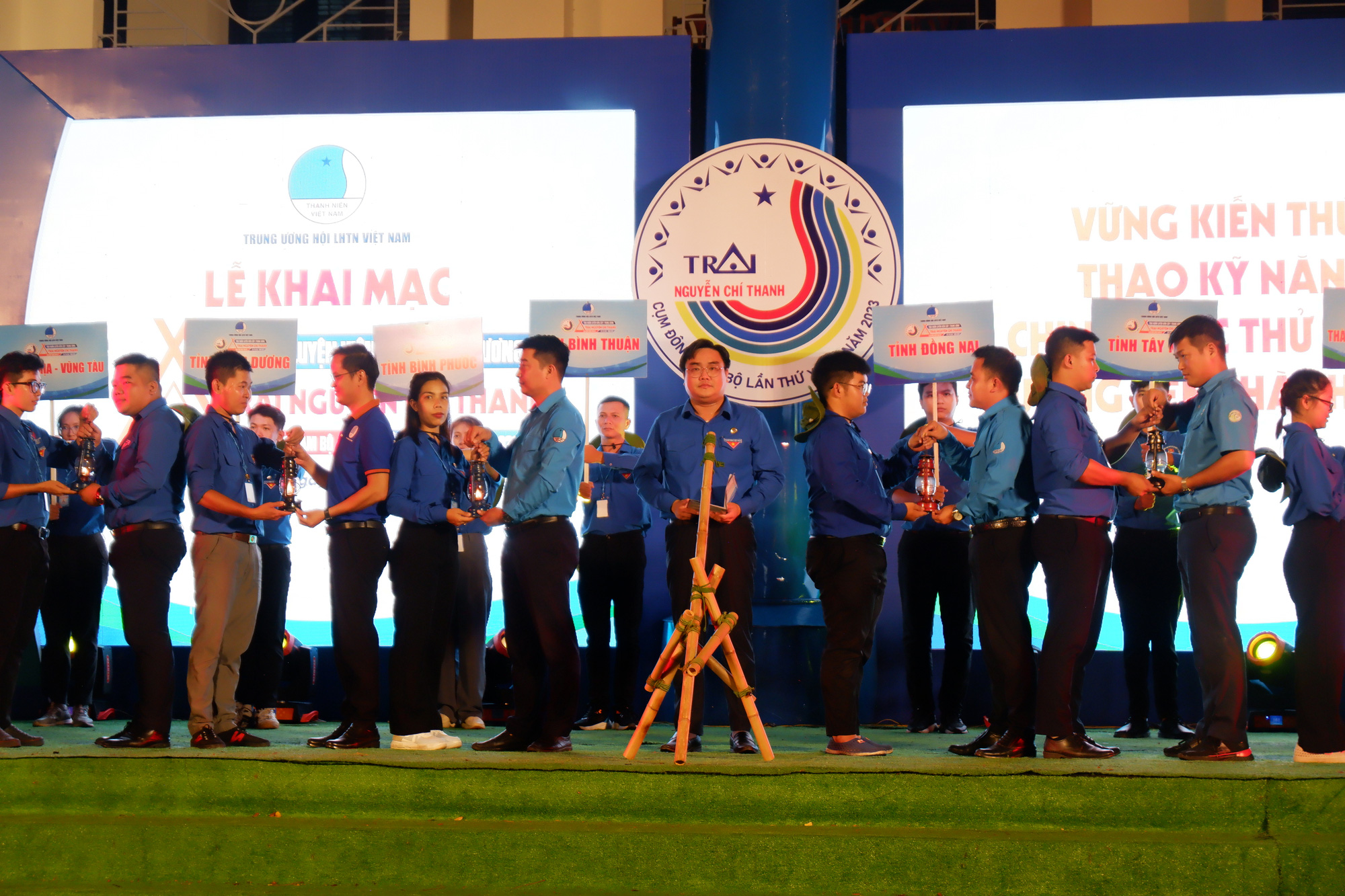 The "fire transmission" ceremony from the valedictorian of the previous camps to the campers in 2023 – Photo: K.ANH
In particular, with the tradition of professional training, association work skills and training and promotion of generations of youth leaders, the Nguyen Chi Thanh camp in the southeast region with the spirit of youth in the east has become a challenging training environment for the Association staff, members, and youth, and also a desire to strive, train, and strive to become a Union Level I coach. Vietnam Youth.
"Ho Chi Minh City Vietnam Youth Union is honored to host the 23rd Nguyen Chi Thanh Camp. Taking place from May 21-27, 106 campers will together pass 35 exams according to training standards. Government training center to win the title of coach", said Mr. Hey.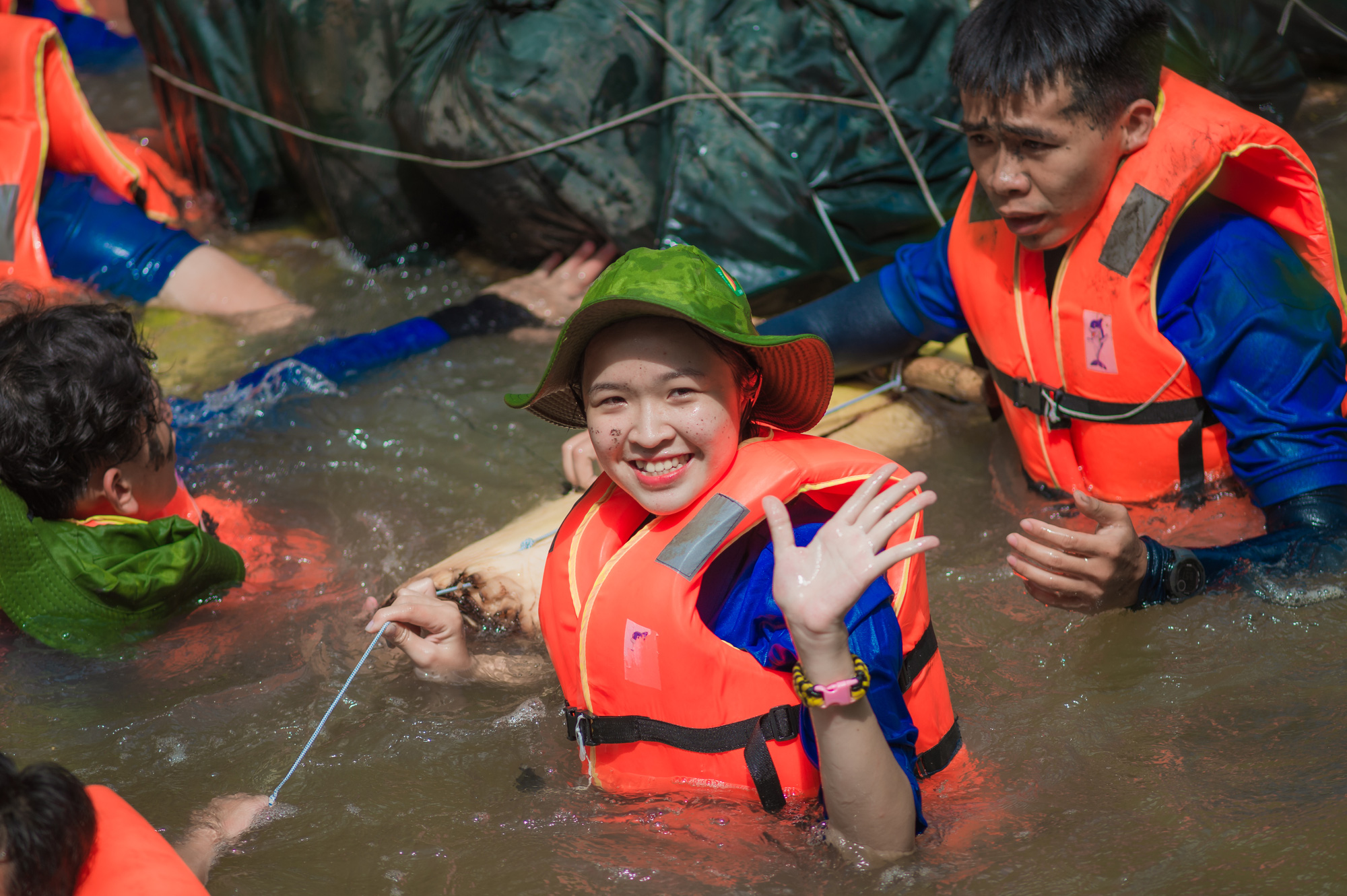 Camper Nguyen Chi Thanh in the Southeast 2023 region overcomes the challenge of entering the camp — Photo: Associação Municipal VNU-HCM
Application of technology and many experiences
In the opening program, the valedictorian of previous camps performed the "fire transmission" ceremony for this year's campers.
This is also the Nguyen Chi Thanh camp, in which the organizers will apply information technology and digital transformation applications in competitions to match the reality of training in the new situation.
Before entering the camp, campers had to go through the challenge of crossing the woods and crossing the river to enter the camp.
Along with this, field trips, field competitions, tours will also be held, learning about the heroic traditions of the land of Can Gio, about the maritime frontier of Ho Chi Minh City, exploring the mangrove forest of Can Gio. are the experiences that await. campers in the coming days.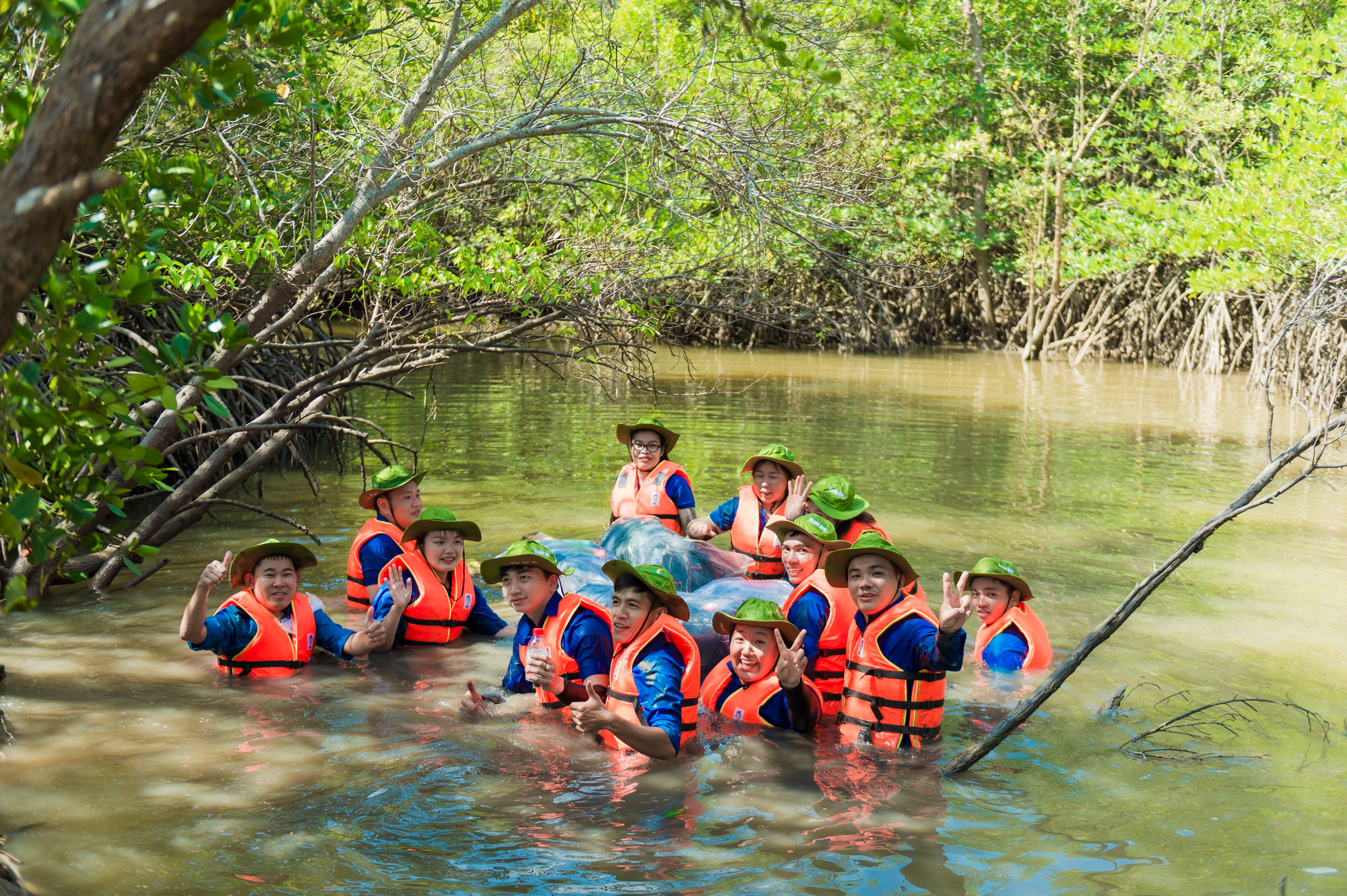 Campers go through challenges to enter the camp — Photo: Vietnam Youth Union Ho Chi Minh City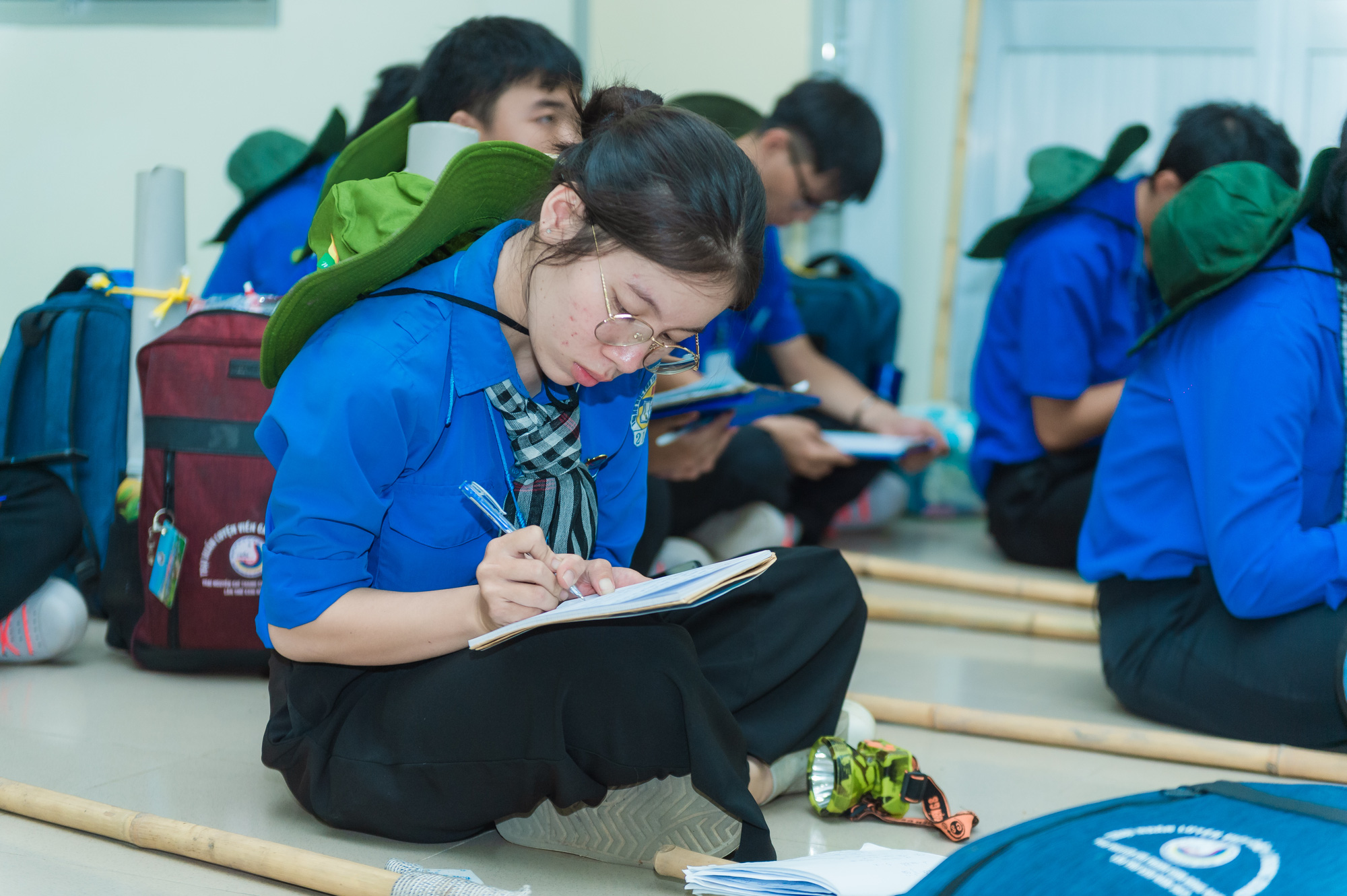 Campers started the content of the 35 competitions at the Nguyen Chi Thanh Camp in the Southeast Region 2023 – Photo: Vietnam Youth Union Ho Chi Minh City