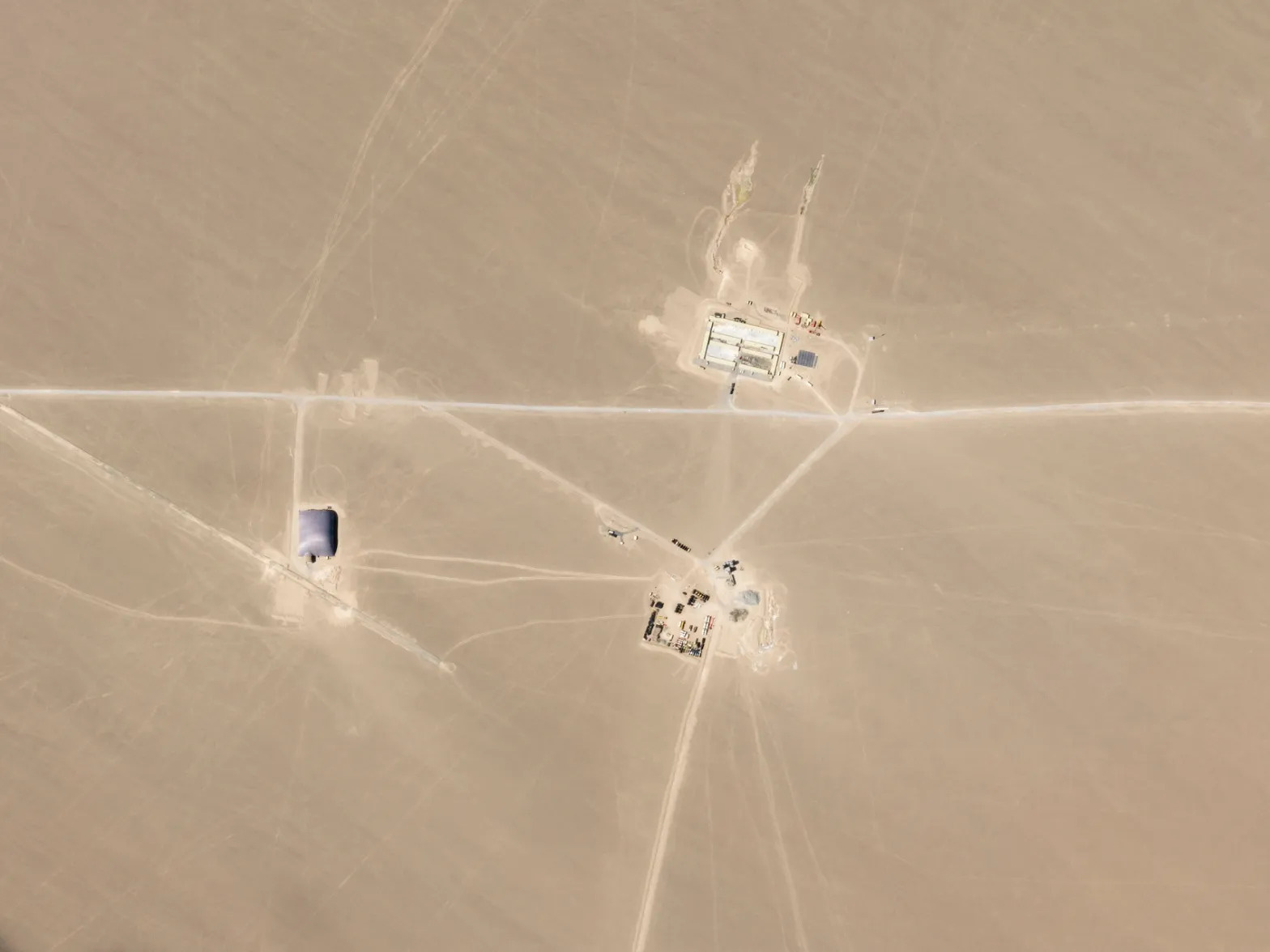 A photo of the area believed to be missile silos in Gansu Province, China, taken by US satellite data provider Planet Labs in July 2021.
Meeting with Rafael Grossi, director general of the International Atomic Energy Agency (IAEA), in Beijing on May 23, Chinese Foreign Minister Qin Gang said that China persistently pursues a nuclear self-defense strategy.
Stating that China is committed to upholding the policy of non-proliferation of nuclear weapons, Qin expects the IAEA to carry out its obligations objectively and fairly, against China's comprehensive notions of national security.
In addition, the Chinese side also hopes that the IAEA will properly handle nuclear submarine cooperation projects between the US, UK and Australia, and deal with Japan's radioactive wastewater discharge into the sea.
Earlier, a Pentagon report published on November 3, 2021 said that China is expanding its nuclear arsenal much faster than the US anticipated and gradually closing the gap with the US.
Specifically, China could have 700 nuclear warheads available by 2027 and could reach 1,000 by 2030.
Furthermore, the report adds that China "is investing and expanding its nuclear arsenal on land, at sea and in the air, as well as building the necessary infrastructure".
Furthermore, according to the same Pentagon report, China is less likely to launch unprovoked attacks against nuclear-armed countries, most notably the United States.
However, China still wants to deter an external attack while retaining the ability to retaliate with nuclear weapons.
US defense officials say China's nuclear weapons ramp-up and even its recent hypersonic missile test is "very disturbing" and has put the world into a period of uncertainty.