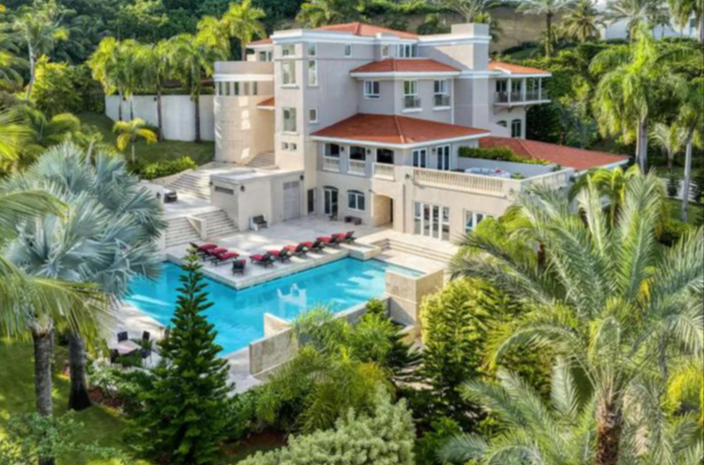 Tax policy and a favorable climate have the wealthy rushing to buy homes in Puerto Rico – Photo: SOTHEBY'S
Just a few months ago, a wealthy client of realtor Wanda Ithier bought a $40 million home on the Caribbean island of Puerto Rico.
According to Zillow Real Estate, the 1,260-square-foot home located in the Dorado Beach Resort, about 40 km west of Puerto Rico's 500-year-old capital, San Juan, was put on the market in November 2021 for $29, 95 million.
The price rose to $34.5 million after a few weeks, and Ithier said it will continue to rise in subsequent trading. In the end, the buyer agreed to pay 40 million dollars.
The deal reflects the craze for Puerto Rico's luxury real estate market, where favorable income tax policies and a second rush for homes due to COVID-19 open up opportunities for wealthy buyers.
Despite a brief market correction in late 2022, Puerto Rico's luxury real estate market is booming and the rich are buying to take advantage of the income tax break.
Puerto Rico is located just about 2 and a half hours by plane from the city of Miami, southeast Florida (USA).
In Dorado Beach, a wealthy enclave on the island's north coast, the average sale price of homes over $1 million has recently nearly doubled, according to Sotheby's International Realty.
Prices also rose in other areas, including Condado, a beachfront neighborhood in San Juan, Bahia Beach in the northeast of the island, and Palmas del Mar in the southeast.
Local real estate agents say much of the market boom stems from tax breaks, known as Law 60, for wealthy individuals and businesses moving to Puerto Rico.
Individuals considered official residents of Puerto Rico must spend at least 183 days a year on the island and will not have to pay income tax.
Since 2019, there has also been a requirement that those who receive tax incentives own a home on the island, which, according to local agents, has increased the number of wealthy buyers.
In 2023, property sales on the island are booming with a slew of big deals.
After several years of steady growth, the number of foreigners exempt from tax under Law 60 increased from 514 in 2019 to 714 in 2020 and 1,238 in 2021, according to data from the Department of Commerce and Economic Development.
In 2022, the number dropped to 721, reason according to Vidal y Sepulveda – PRIDCO Commercial and Real Estate Development Group, largely due to the collapse of the cryptocurrency market.
Sepulveda said that Crypto entrepreneurs and investors flocked to the island to benefit from the income tax exemption under Law 60.