The 2023 Cannes Film Festival on Saturday became the focus with an appearance by The Idol (rough translation: Idol) film crew. Among them, idol singer Jennie from the group BLACKPINK became the focus of the event, appearing beautifully with her co-stars like The Weeknd, Lily-Rose Depp, Troye Sivan… Today, The Idol also had a premiere at the Film Festival de Cannes, and Jennie's moments in the screening room continued to "fever".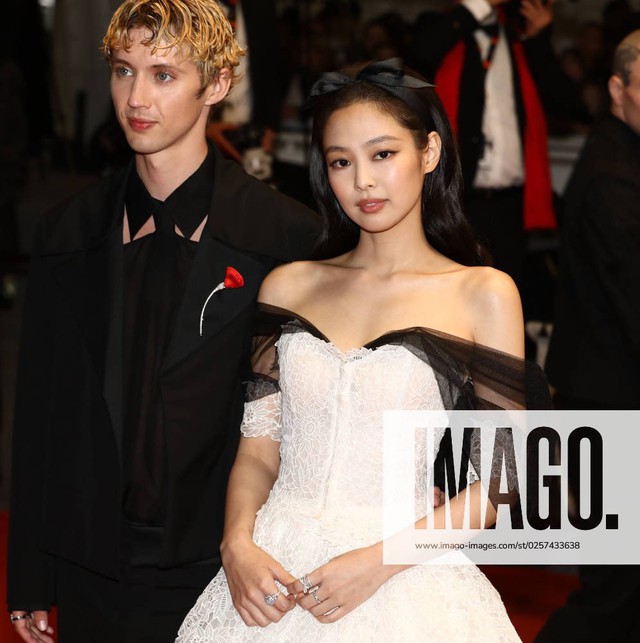 According to The Hollywood Reporter, the screening of The Idol was a success, receiving a 5-minute round of applause from the audience. There, many spectators caught Jennie's shy and confused gesture in the middle of the "sea" of applause. Seeing everyone clapping their hands non-stop, Jennie was a little confused, not knowing if she would continue or not.
Jennie's confused look, not knowing whether to continue or stop
The confused Jennie in the middle of the "sea" claps for 5 minutes for The Idol at the Cannes Film Festival 2023
She, now also known as actress Jennie Ruby Jane, continued to be applauded for having a few seconds of her own honor on the big screen. The moment she saw herself on screen, Jennie remained shy, beaming with happiness at an extremely high-quality public premiere at the prestigious Cannes Film Festival.
Jennie's Shy Gaze "Causes a Fever"
Jennie was confused when she became the focus of praise at the 2023 Cannes Film Festival
Furthermore, the overwhelming public response to The Idol also made the film's director – Sam Levinson break down in tears, even choking during his speech. He especially praised leading lady Lily-Rose Depp for her "braveness" during filming. Furthermore, Levinson regards the cast as a family: "I guess I have my own family. It sounds a little moral, but it's my true feelings."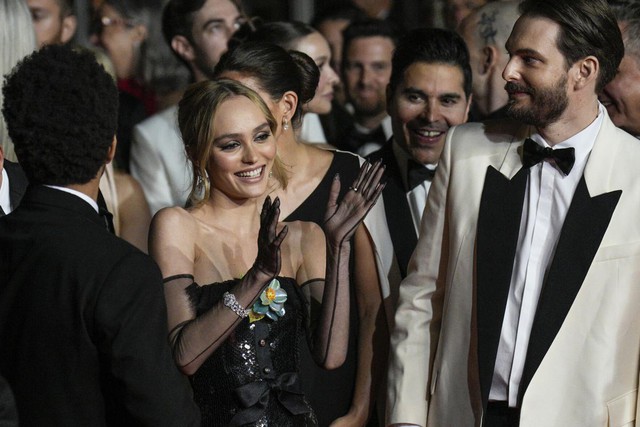 The Idol tells the story of heroine Jocelyn (Lily-Rose Depp), an idol star who suffers a mental breakdown, causing the biggest tour of her career to be cancelled. Unconvinced, Jocelyn is determined to revive, to regain her title of "America's Sexiest Female Idol". However, along the way, she meets and becomes involved in a complicated relationship with The Weeknd's character – Tedros, a mysterious character. Additionally, Jennie was revealed to be playing the role of Angel – a dancer in the Jocelyn group and has an unpredictable "villainous" color.
Photo/Clip: Cannes