The Wakayama Prefectural Court said on May 22 that prosecutors were allowed to detain Kimura, 24, until September 1 to assess his mental state at the time of the attack.
Then, based on the results of a psychiatric evaluation conducted over the course of three months, the prosecutor will decide whether to prosecute Kimura.
Suspect Kimura, who lives in Kawanishi City (Hyogo Prefecture), was arrested on the 15th after throwing an explosive device at the podium where Prime Minister Kishida was about to deliver a campaign speech at the fishing port of Saikazaki (in Wakayama City, Prefecture). Wakayama). Mr. Kishida Fumio was not injured in the attack.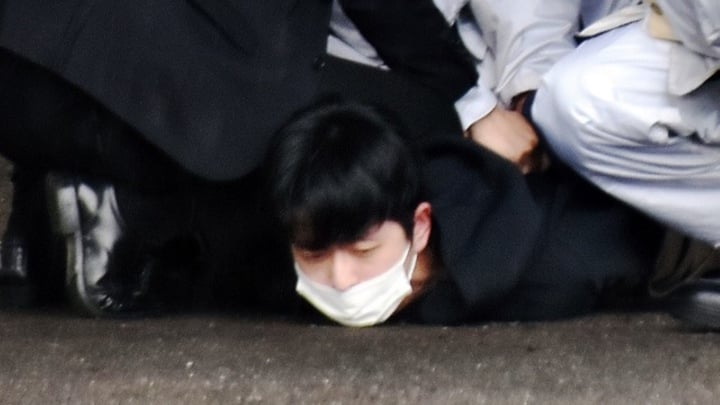 Ryuji Kimura was arrested by police at the scene of the attack on Japanese Prime Minister Kishida Fumio in April. Photo: Asahi
The investigative agency reported that it seized the suspect's backpack, inside which was a water bottle containing an unidentified solution and a bottle containing powder, a metal plate, a spoon and a lighter.
Police also found fragments of the explosive device used in the attack. This fragment was attached to a container 2 m high, located about 60 m from the site.
The wreckage is believed to be the cap of a tubular object that the suspect threw at Prime Minister Kishida. The police found the main part of the explosive device, 40 meters from the site.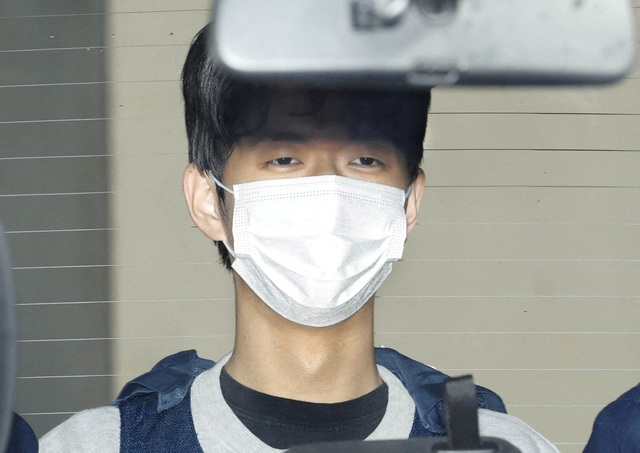 Ryuji Kimura at the police station in Wakayama City on April 17. Photo: Reuters
Investigative sources say Kimura has kept quiet since his arrest. Court records show that the incident may be related to that person's right to run for office.
According to Kyodo news agency, Kimura has filed a lawsuit against the requirement that political candidates in Japan be at least 30 years old and have a campaign budget of at least 3 million yen (US$21,600) to run for office in the Japanese government. Kimura was ineligible to participate in the July 2022 elections and sued the government for 100,000 yen as compensation for the psychological trauma caused.
However, the Kobe City Court dismissed the case on the grounds that the age limit and deposit are reasonable provisions. Kimura appealed in December 2022 and the Osaka appeals court is expected to issue a ruling in May.
According to NHK, the suspect repeatedly criticized Japan's electoral system on social media. In the most recent post, four days after the attack, Kimura continued to have an offensive attitude towards the above election regulations.
Furthermore, court documents show that Kimura also filed a document criticizing Prime Minister Kishida's office for holding a state funeral for the late Prime Minister Shinzo Abe, saying the event was "forced". deliberation.