The two ministers involved in the investigation include Home Minister and Justice Minister K Shanmugam and Foreign Minister Vivian Balakrishnan.
According to the South China Morning Post (SCMP), both ministers "welcomed the investigation and parliamentary debate".
"I know what I did. I followed the rules," Shanmugam said on the evening of May 23, following Lee's announcement of the investigation.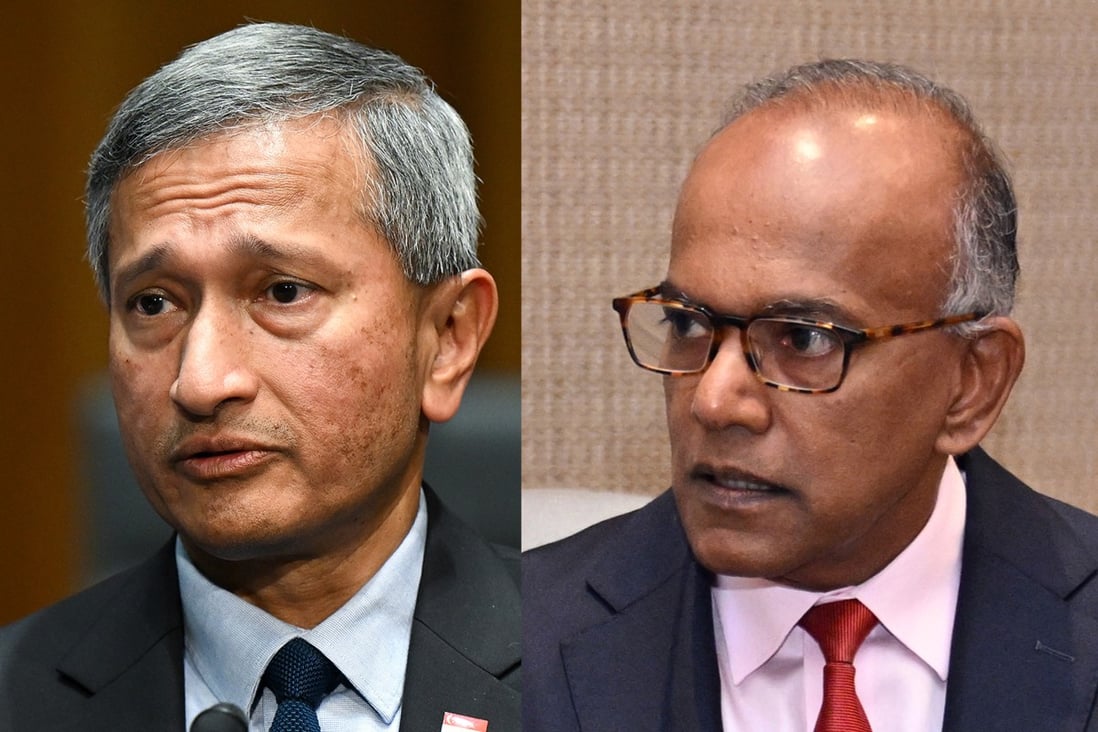 Mr. Vivian Balakrishnan (left) and K Shanmugam. Photo: DPA, SCMP
The Singaporean leader emphasized that he directed the investigation to ensure "the highest standards of integrity".
Mr. Lee requested an appraisal of two residential areas on Ridout Road leased by ministers Shanmugam and Balakrishnan. Leading the investigation is Coordinating Minister of National Security Teo Chee Hean, according to a statement from Singapore's Prime Minister's Office.
"Both ministers have spoken to me and asked to review the matter independently of their ministries and agencies. I have asked relevant agencies to report. This must be done to ensure the government maintains the highest standards of integrity. The results of the investigation will be presented to the parliament next July," said Mr. Lee.
Earlier this month, opposition politician and Reform Party leader Kenneth Jeyaretnam asked on social media how two ministers Shanmugam and Balakrishnan could afford such high rents.
In response, the Singapore Land Authority (SLA) on 12 May confirmed that the two bungalows at 26 and 31 Ridout Road were rented by two ministers Shanmugam and Balakrishnan "in accordance with the law". SLA added that these two properties have been vacant for the last several years, but did not disclose rental rates.
Pham Nghia