On May 23, the People's Court of Kon Tum Province conducted a mobile trial of the first instance and sentenced the defendant A Thuoc (20 years old, resident of Dak Pne Commune, Kon Ray District, Kon Tum Province) to 18 years imprisonment for the crime of "murder".
According to the jury, due to anger that his father used to drink alcohol and beat his mother, on the afternoon of November 27, 2022, A Thuoc left the house to meet his father, Mr. A Poi (SN 1982) for asking questions. Here, a quarrel broke out between father and son. Angered, A Thuoc went to the back of the house to get a crowbar and hit it several times, causing Mr. The Poi would fall and bleed.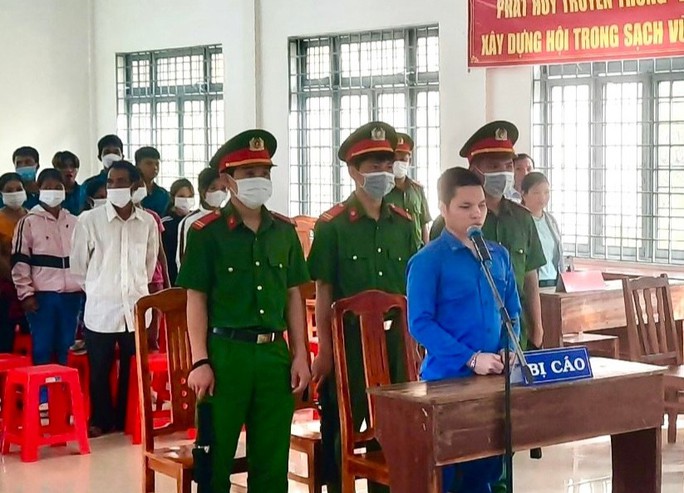 When a neighbor deterred, A Tuoc stopped. When the neighbors left, Mr. A Poi went out into the yard, but A Thuoc continued to hit the victim with a stick several times, causing the victim to fall to the ground.
After committing the crime, Thuoc left Mr. A Poi dropped to the ground and left the house. Around 4:30 pm the same day, a neighbor discovered Mr. A Poi lying motionless in the backyard, so she went to the police to report it. When the police arrived on the scene, Mr. The Poi died due to acute blood loss. A drug was also arrested shortly thereafter.