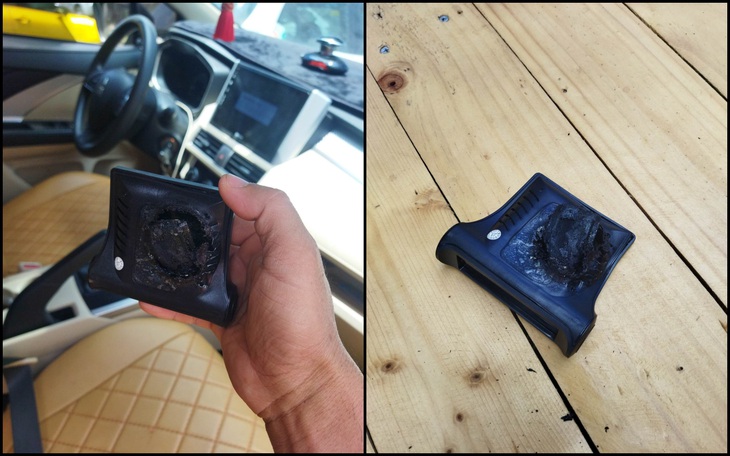 Tire pressure sensor when detected – Photo: NVCC
On the day off, Mr. Ha, 42, a resident of Dak Lak, used a Mitsubishi Xpander to take his family to Dray Nur Waterfall, Dak Nong Province. His car was originally equipped with a solar-powered tire pressure sensor.
This type has the ability to automatically charge by sunlight source, no need to worry about system outage due to low battery. These days are sunny, they travel a lot, the battery is fully charged.
On the day of departure, around 8:30 am, he parked the car in the parking lot, it had no roof and it was very hot. At around 12:30 pm, after playing in the waterfall, the whole family got out of the car to go home and found that the controlling sensor had exploded and the battery burned out. Fortunately, early detection, Mr. Ha was able to put out the fire in time, so there was no major damage.
According to Mr. Ha, the cause could be that the battery is fully charged but still charged in hot weather, causing a fire.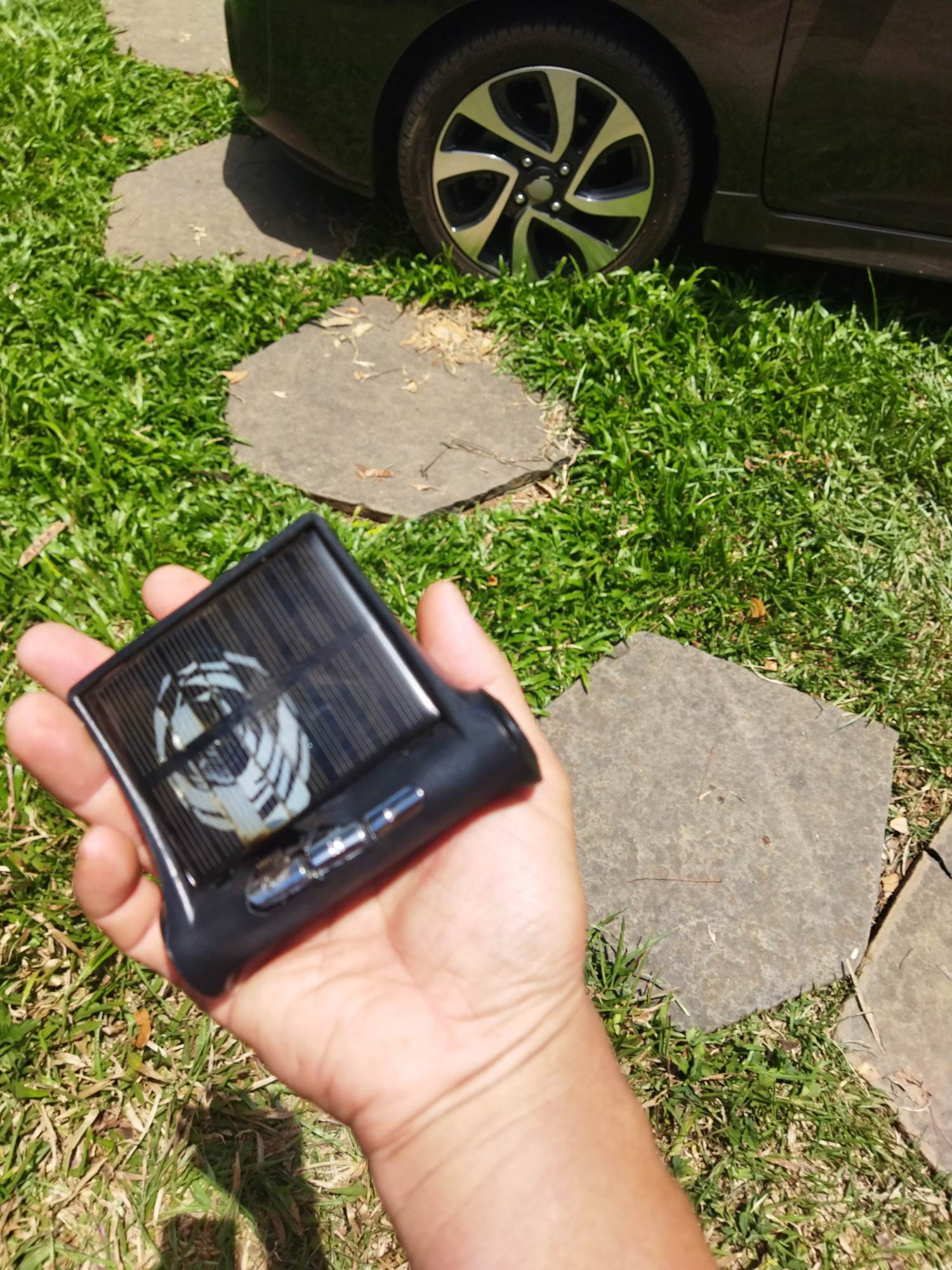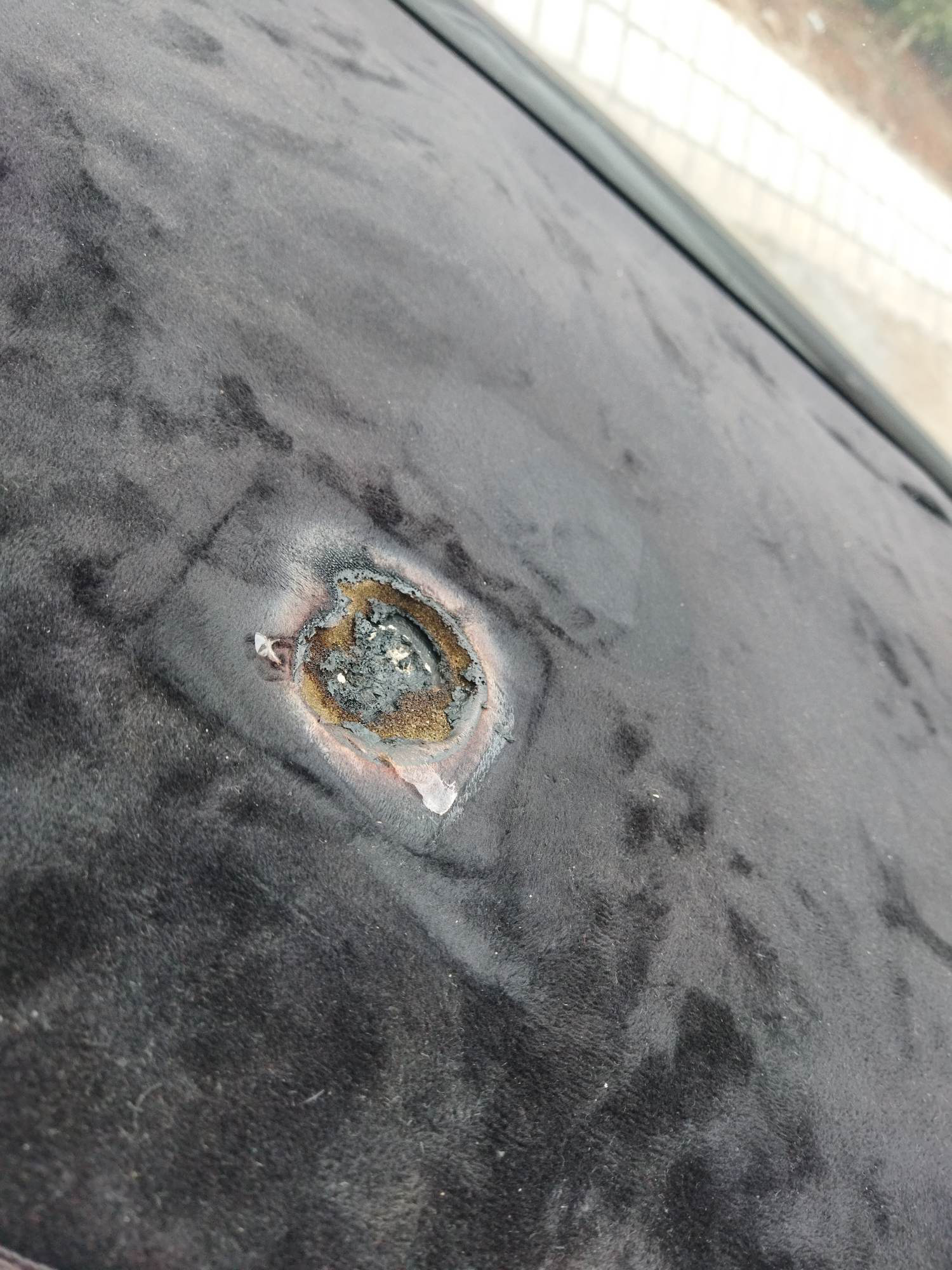 Thanks to timely detection, the damage was not too great – Photo: NVCC
"In the last few days, I saw many cars on fire. Thinking about my terrible experience, I share it, hoping it will be useful," shared Ha with Tuoi Tre Online.