Pleated skirts are a fashion piece that never goes out of style. The advantage of this item is the highlight, mixed with elegance and good taste. Pleated skirts appear a lot in the street style photos of Vietnamese stars. They varied a lot with the pleated skirts, thus suggesting 10 beautiful recipes for the summer to women.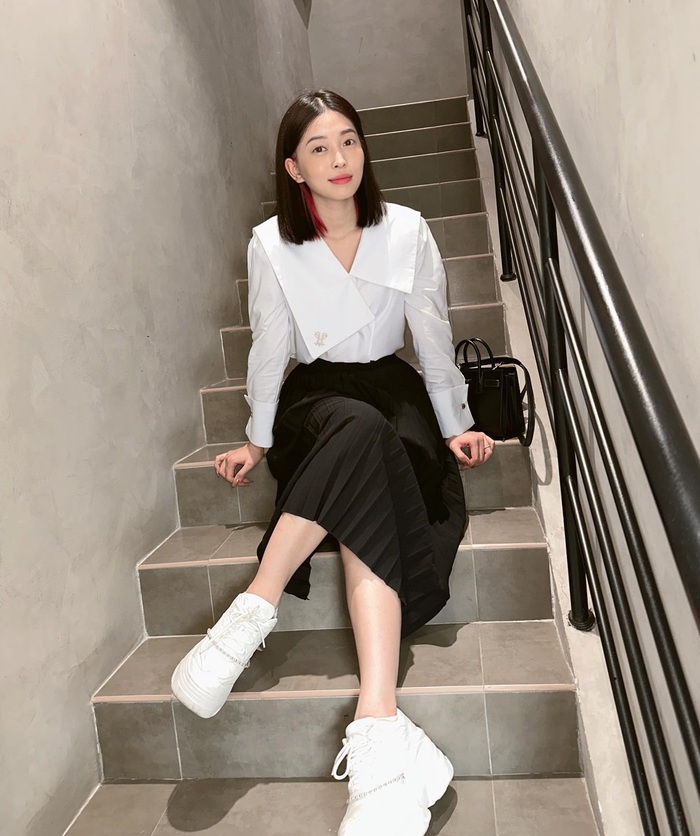 The formula of the white blouse and pleated skirt is very simple, but it has the effect of enhancing the style. This combination scores points for its elegance and femininity, which girls can apply when going out for a coffee on the weekend or wear it to the office. To make the look more youthful, the secret of runner-up Phuong Nga is to wear white sneakers.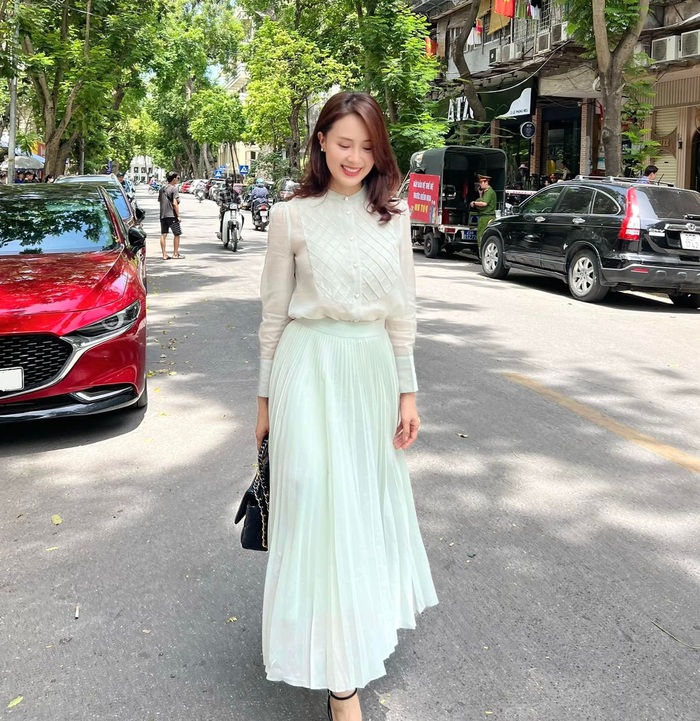 Hong Diem wears an office outfit consisting of a white blouse paired with a sparkly pleated skirt. It's elegant, but the outfit still looks young and sweet. The outfit is more sophisticated thanks to the high-heeled sandals with straps.
Miss Earth Phuong Khanh's ensemble is very prominent, but still has harmony and elegance. She paired an orange cropped top with a beige skirt. The split detail and the mule shoes have a very effective flattering effect.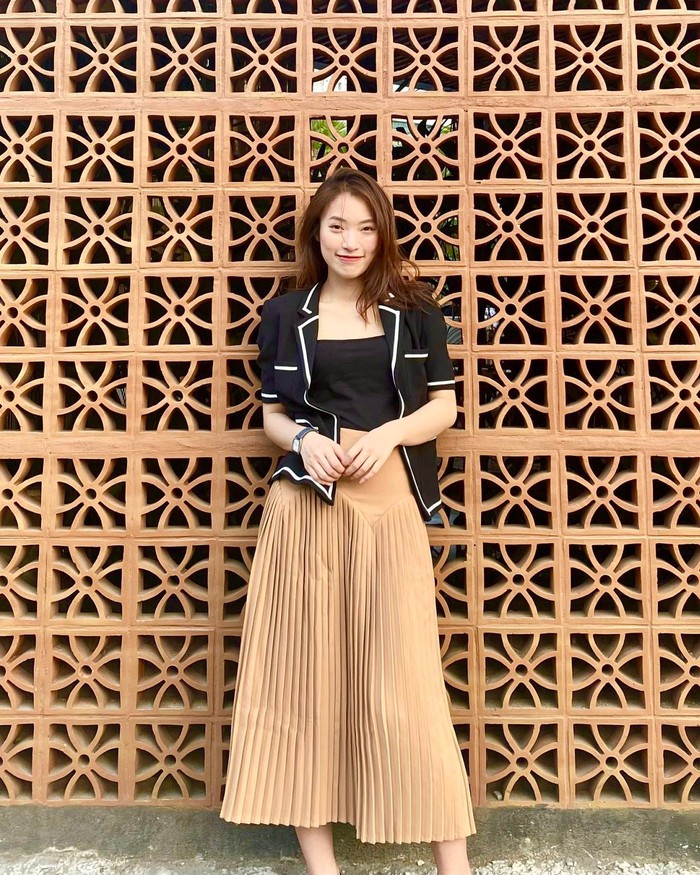 MC Khanh Vy suggests a modern and elegant pleated skirt, which is a combination of a blazer with a beige skirt. Not only suitable for office wear, but you can also apply this recipe when dressing up for a wedding party.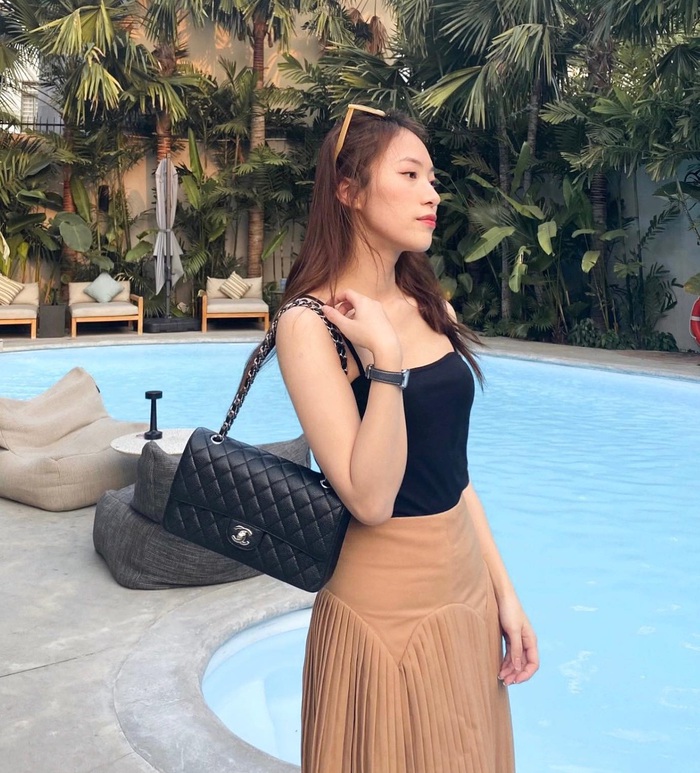 The formula for a beige two-piece top and pleated skirt is simple, yet stunning. This combination brings charm and liberality to those who use it. With black and beige tones as the main colors, along with delicate handling, Khanh Vy's ensemble also scored delicate points.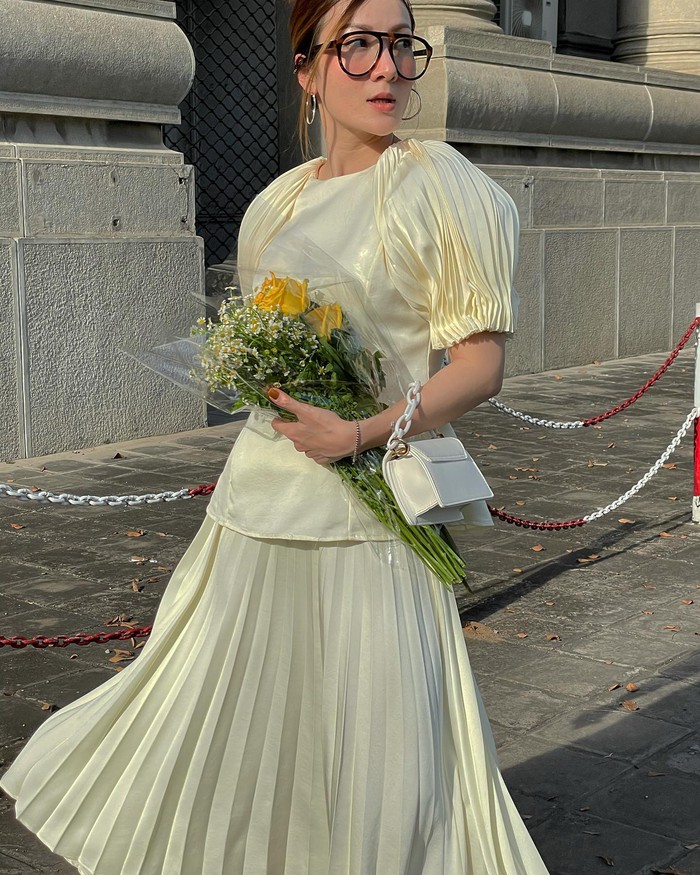 Choosing a set of pleated skirts and matching tops, Yen Nhi has a youthful and stylish outfit. The overall outfit is brighter and more luxurious when adorned with a pair of round earrings.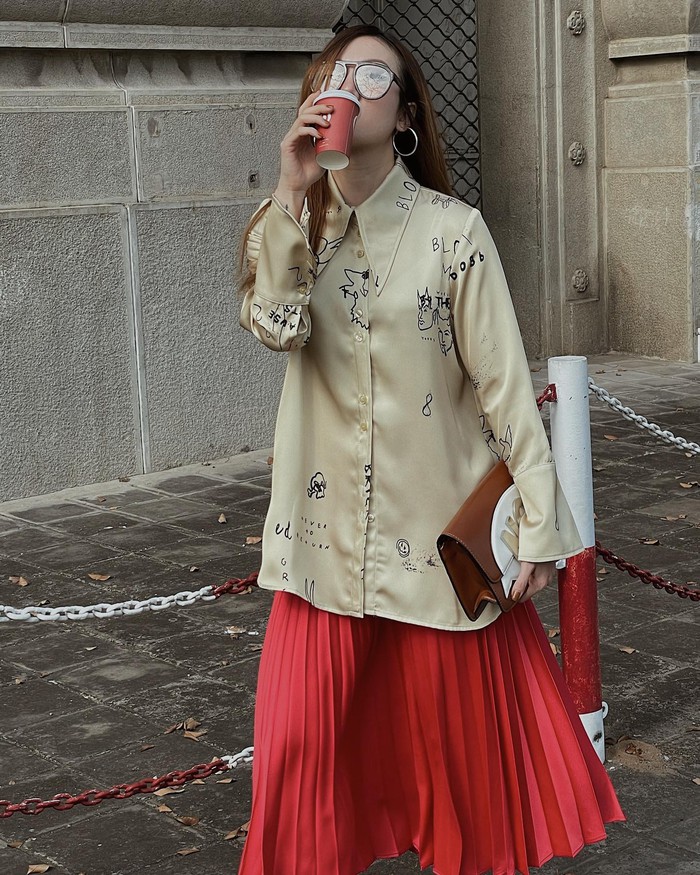 Don't ignore pleated skirts with pops of color. By pairing this item with a textured shirt, Yen Nhi's appearance is different, impressive but still luxurious. If you want a new summer style, don't ignore this outfit suggestion.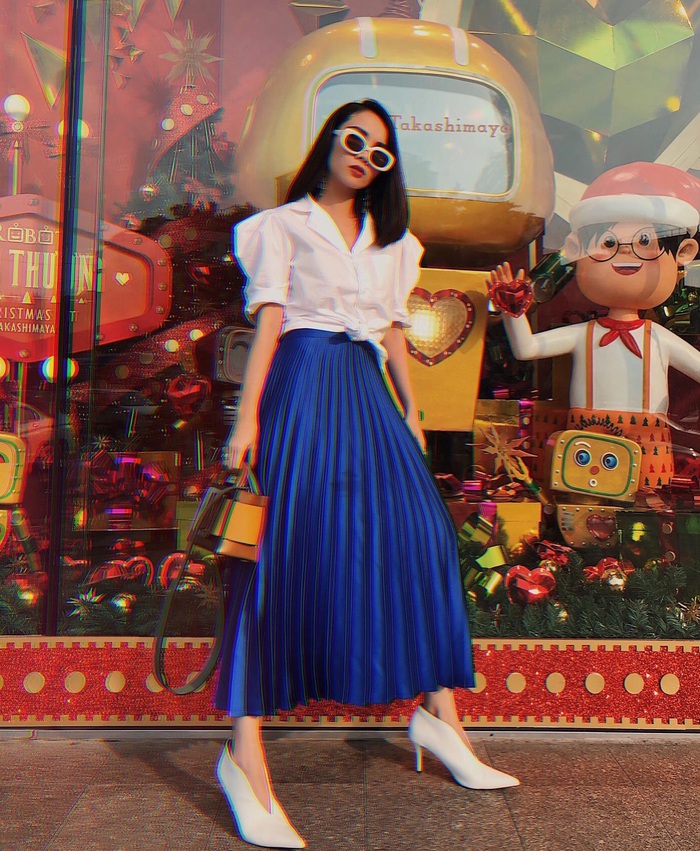 Yen Trang combines a dark blue skirt with a white shirt, creating a harmonious ensemble. To hack her figure more effectively, the singer deftly tied the collar of her shirt and completed the outfit with a pair of pointed shoes.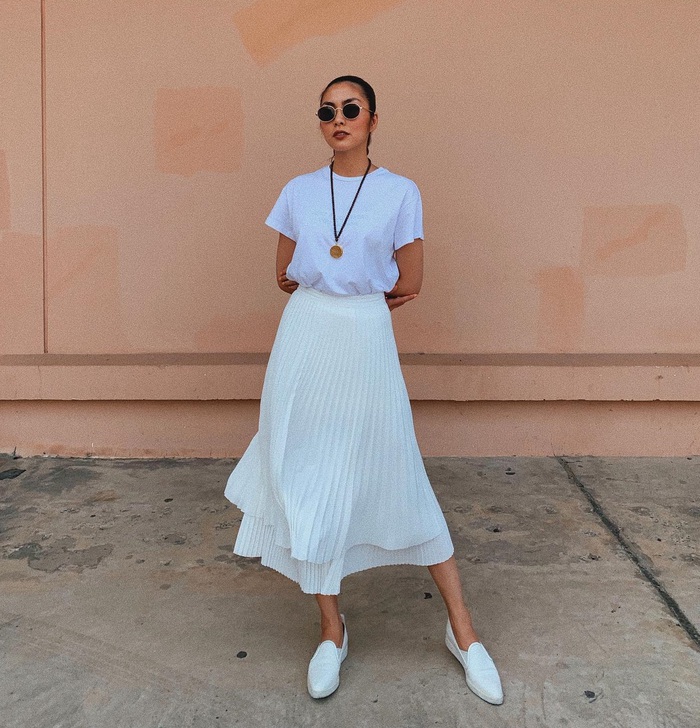 The combination of white t-shirt and pleated skirt is youthful and oozes femininity. This is a very easy-to-use formula, suitable even for the hottest of days. Girls can enhance the look with some accessories like earrings, a pearl necklace or a minimalist golden chain…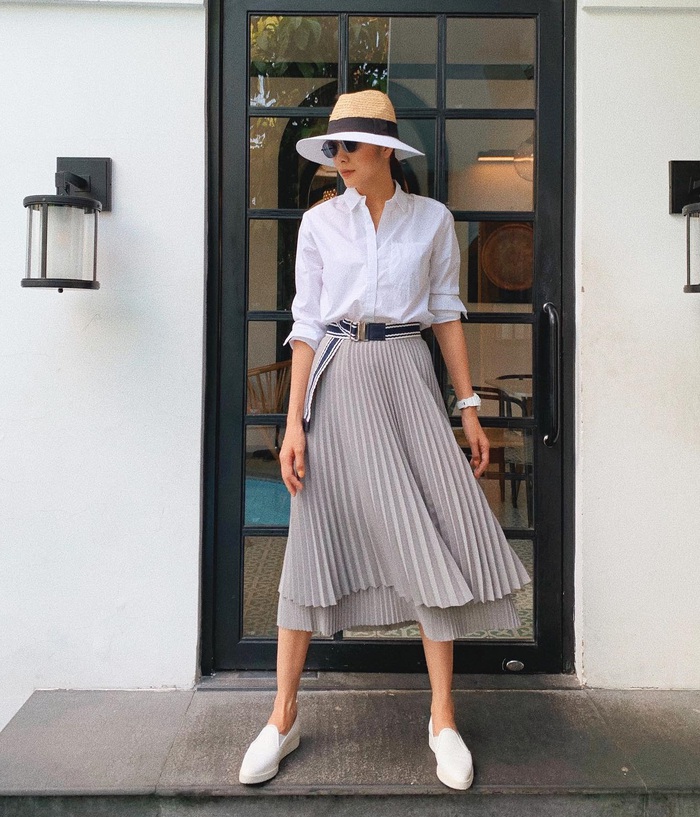 A white shirt is always the perfect "other half" of a pleated skirt. If you love the minimalist style, don't ignore Ha Tang's combination of white shirt + gray skirt and white shoes. Dressing plays an important role in enhancing the outfit and helping to optimize the figure.